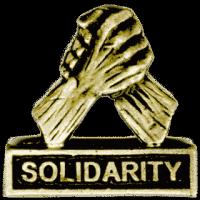 Solidarity protests needed
Due to the continued protests by teachers, the District Education Office in Sindh, Pakistan, had agreed to cancel the more than fifty transfers which they had initially ordered. (Please refer to previous report). However the suspension of fifteen teachers remains in place. In addition, the DEO office have now suspended five more teachers accusing them of disrupting "administrative work". These teachers protested with their colleagues against corruption and illegal suspension and transfers. They also helped teachers to organise and some of them are key leaders of the Workers Alliance, an organisation that bring together various workers' organisations and activists.
The Committee for a Workers International strongly condemns the actions of the DEO in Sindh and demands the immediate re instatement of all teachers.
Please send your protest to
Niaz Laghari, Director Education Mirpur Khas
+923362909786