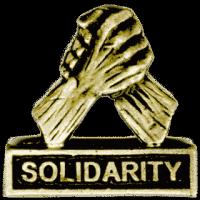 Solidarity protests needed
Due to the continued protests by teachers, the District Education Office in Sindh, Pakistan, had agreed to cancel the more than fifty transfers which they had initially ordered. (Please refer to previous report). However the suspension of fifteen teachers remains in place. In addition, the DEO office have now suspended five more teachers accusing them of disrupting "administrative work". These teachers protested with their colleagues against corruption and illegal suspension and transfers. They also helped teachers to organise and some of them are key leaders of the Workers Alliance, an organisation that bring together various workers' organisations and activists.
The Committee for a Workers International strongly condemns the actions of the DEO in Sindh and demands the immediate re instatement of all teachers.
Please send your protest to
Niaz Laghari, Director Education Mirpur Khas
+923362909786
Special financial appeal to all readers of socialistworld.net

Support building alternative socialist media

---

Socialistworld.net provides a unique analysis and perspective of world events. Socialistworld.net also plays a crucial role in building the struggle for socialism across all continents. Capitalism has failed! Assist us to build the fight-back and prepare for the stormy period of class struggles ahead. Please make a donation to help us reach more readers and to widen our socialist campaigning work across the world.

Donate via Paypal

CWI- Please inform us if you are reproducing any material from this site.