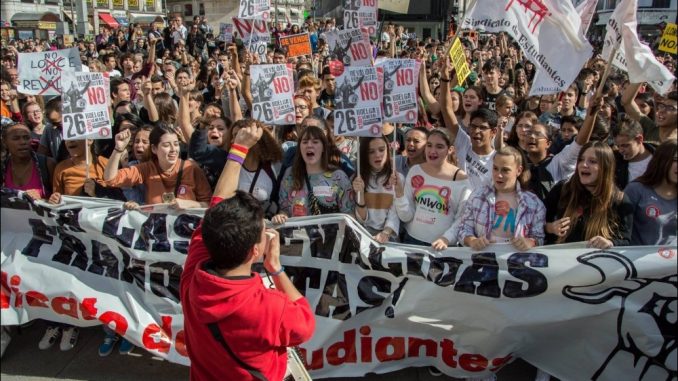 Mass student strikes force PP government to retreat
On 25 November the Spanish government of conservative prime minister Mariano Rajoy – under pressure from the large-scale student strikes of 26 October and 24 November organised by Sindicato de Estudiantes (SE – Students Union) – has withdrawn the reactionary LOMCE decree that includes big education cuts.
It has also scrapped the revalidation exams. These exams introduced under General Franco's dictatorship were used to discriminate against working class students.
However the SE remains vigilant. If the government reneges then the Students Union will take to the streets again.
A more detailed report on this important victory will come up soon.