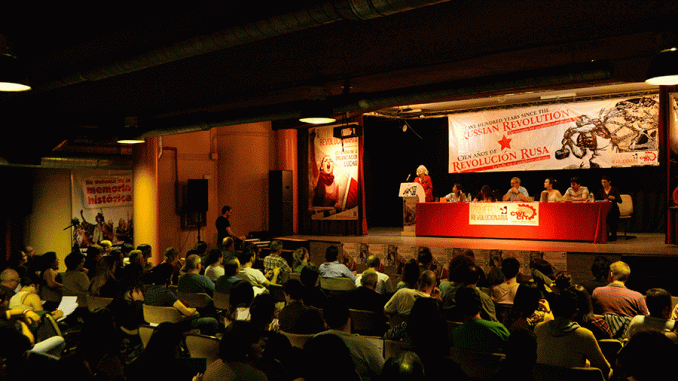 CWI members from the International Secretariat, Spain, Portugal, Scotland and Belgium are currently participating in an historic congress, of Izquierda Revolucionaria in Spain. This represents a key step forward in the unification of IR´s forces in Spain, Mexico and Venezuela with the CWI.
More info, reports and photos to follow.
The CWI relies on the donations from working class people around the world to fund our campaigns.Please donate towards building the CWI.