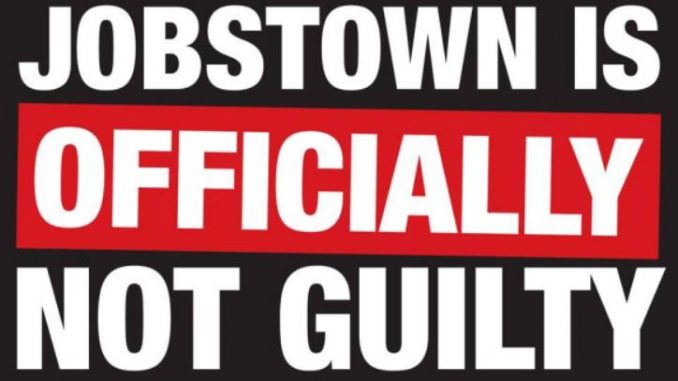 In a crushing defeat for the Irish political establishment and ruling class, the jury in the #jobstownnotguilty case in Ireland found all 6 defendants not guilty of the "false imprisonment" of former Deputy Prime Minister, Joan Burton, during a spontaneous protest against water charges and austerity in the working class neighbourhood of Jobstown, in Tallaght, South West Dublin.
The defendants included Paul Murphy, Solidarity TD (MP) and Socialist Party (CWI in Ireland) member, as well as Kieran Mahon and Mick Murphy, Solidarity councillors and Socialist Party members. Also on trial were Mick Banks and Scott Masterson.
This defeat of an establishment attempt to punish the working class and socialists for the mass victorious battle against water charges is a historic victory for working class struggle as well as Solidarity, the Socialist Party and the CWI, and all others involved.
Below we publish a short clip of Paul Murphy addressing the press following the verdict, and of Mick Barry, another Solidarity TD and Socialist Party member revealing the verdict to the Irish parliament.
The CWI would like to thank all comrades in its sections throughout the world who organised powerful international solidarity in the last months against this attack on democratic rights.
More to follow soon