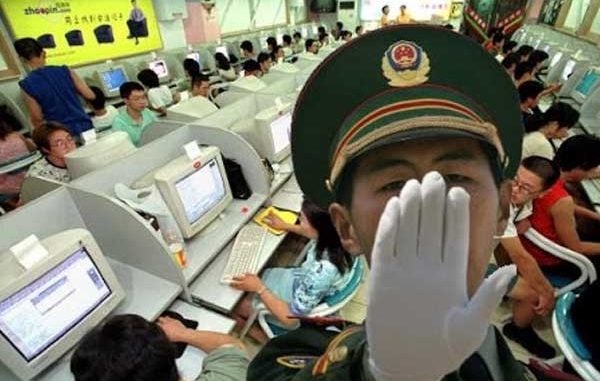 Con el gobierno de Xi Jinping, la represión, la censura y la vigilancia 'Gran Hermano' han alcanzado niveles nuevos en China. En algunos aspectos se parecen y sobrepasan a la pesadilla de ciencia ficción de Orwell.
Este proceso ha contado con la ayuda de ciber tecnología avanzada a menudo desarrollada y vendida por 'democracias' occidentales. China está invirtiendo enormes sumas de dinero en el desarrollo de este tipo de tecnologías para aplicarlas en la economía pero también para propósitos políticos, con el objetivo de perfeccionar y ampliar sus capacidades represivas. Tiene más de la mitad de las cámaras de video vigilancia del mundo, 176 de los 245 millones que existen globalmente y es líder en la tecnología de reconocimiento facial y de voz.
El empresario de Google Eric Schmidt también advirtió hace poco que China está en camino de superar a EEUU en la próxima década en Inteligencia Artificial (IA), Este empresario denominó en la revista Time a la lucha por desarrollar la AI como "la carrera espacial del siglo XXI".
El régimen no oculta sus planes de incorporar las capacidades de la IA para sus programas de lo que eufemísticamente llama 'mantenimiento de la estabilidad'.
China se ha convertido en el modelo del 'autoritarismo digital' en el mundo, imitado por otros regímenes autocráticos como Rusia, Irán y Etiopía. Cada vez más Gobiernos copian a China en la manipulación de Internet y los medios sociales para propósitos políticos.
El proyecto "Freedom on the Net" (Libertad en la red), hizo recientemente un estudio en 65 países y advertía que: "Los efectos de la extensión rápida de estas técnicas son potencialmente devastadores sobre la democracia y el activismo cívico."
El Gobierno filipino emplea un 'ejército de 10.000 teclados' para ahogar cualquier oposición a las políticas del presidente Duterte. Pero esto no es nada comparado con los 10 millones de agentes a sueldo que se ganan la vida en China bombardeando las redes sociales con 'noticias' y comentarios favorables al régimen. Estos forman el grupo denominado coloquialmente '50 cent Party' (dedicado a la propaganda digital y llamado así porque se dice que los comentaristas reciben cincuenta centavos por cada publicación).
¿Winnie de Pooh, en serio?
La hipersensibilidad del régimen del PCCh se reflejó recientemente en el bloqueo de los dibujos animados de Winnie de Pooh en internet después de que los cibernautas señalaran la extraña semejanza del oso de los dibujos animados con Xi Jinping.
La popularidad entre los jóvenes del tag 'Xitler' (la comparación, cada vez más utilizada, de Xi Jinping con Hitler) es otro signo de la incipiente rebelión contra la dictadura.
El aplastamiento de Xi a la disidencia ha sido criticado ampliamente y calificado como el más grave desde la represión del movimiento por la democracia de 1989. En los años recientes el músculo económico de China se ha expandido hasta encontrarse en disposición de proyectar también su poder represivo en el exterior, mediante el secuestro de críticos con el régimen en jurisdicciones extranjeras y el uso de la coerción financiera para silenciar debates políticos y publicidad no favorable.
El último caso ha sido el de una empresa de publicidad australiana que ha sufrido la presión de Beijing para que cancelara la publicación de un libro, 'Silent Invasion' (La invasión silenciosa), escrito por el profesor universitario Clive Hamilton y que documenta la interferencia del estado chino en la política australiana.
Sin embargo, mientras el establishment capitalista se congracia con los 'hábitos' del régimen autoritario chino, estos métodos provocarán una reacción creciente de las masas alrededor del mundo. En esta línea trabaja la tradicional campaña contra la represión en Hong Kong y China iniciada por Socialist Action (CIT en Hong Kong), que deposita su confianza en los trabajadores internacionalmente y no en los gobiernos y las elites.
"La perfecta policía del estado"
La peor represión practicada por el régimen del PCCh está reservada para la mayoría musulmana de Xinjiang., por una policía a la que The Guardian ha calificado como "la perfecta policía del estado".
La capital regional, Urumqi (con una población de 3,5 millones personas) ahora tiene 949 comisarías, una cifra monstruosa sobre todo si la comparamos con las 180 de Londres (8,7 millones de habitantes) y las 76 de Nueva York (8,5 millones de personas).
Más recientemente las autoridades provinciales del PCCh han detenido a unas 500 personas de la etnia kazaja que han sido incorporadas ahora a la minoría más grande musulmana, los uigures, como el foco de represión.
La brutalidad del castigo prepara una reacción explosiva además de crea nuevos obstáculos para los planes de expansión económica de Beijing en Asia Central y en otros estados musulmanes.
Los dos casos recientes que siguen, son ejemplos que subrayan la de realidad China y el ambiente asfixiante que genera la combinación de un presupuesto ilimitado en alta tecnología de seguridad estatal y un régimen hipersensible y profundamente antidemocrático.
Wang Jiangfeng, residente de Shandong, fue condenado a dos años de prisión a principios de este año por utilizar el mote "bollo al vapor" para referirse a Xi Jinping, al comentar una visita televisada que el líder chino hizo a un trabajador vendedor de comida de Beijing.
Aparte de la brutalidad de esta sentencia, lo llamativo es que el "crimen" de Wang fue hacer este comentario sólo para sus amigos en un grupo privado de WeChat, no fueron escritos para que los leyera el público en general.
El enigma de Guo Wengui
Recientemente un campesino de la provincia de Henan fue encarcelado por llevar una camiseta con la frase críptica "todo esto es sólo el comienzo". Estas palabras son una frase favorita del exiliado bloguero millonario Guo Wengui, que logró notoriedad y decenas de millones de seguidores en las redes sociales este año con la campaña sensacionalista y críptica de acusaciones de corrupción contra la cúpula del PCCh.
Guo probablemente ha actuado como un agente de alguna de las fracciones del PCCh que buscaban minar la posición de Xi en el período previo al XIX congreso. Otra posibilidad es que esta guerra en Twitter pudiera ser un intento desesperado de darse publicidad para evitar la deportación desde EEUU. Pero el seguimiento de masas que tienen sus diatribas en las redes sociales, parece una medida del descontento que se está acumulando contra el régimen.
La contracampaña feroz de Beijing, que incluye litigios en los tribunales norteamericanos, medidas contra los socios y familiares de Guo y más recientemente pedir el apoyo de la Interpol e incluso Facebook (que cerró la cuenta de Guo), hace que millones de personas se pregunten ¿por qué el régimen de Xi está tan desesperado por silenciarle?
Aunque los motivos y la veracidad de alguno de los hechos que denuncia Guo, no han quedado claros, la acusación que este hace sobre la existencia de una 'cleptocracia' que gobierna China y saquea miles de millones, desde luego que no es nada extravagante. Sin ir más lejos estos últimos días han aparecido nuevas informaciones sobre las familias de altos funcionarios del PCCh, incluida la hija de Xi Jinping, que invierten fortunas en bienes inmobiliarios en Hong Kong. Esto por supuesto no es nada nuevo.