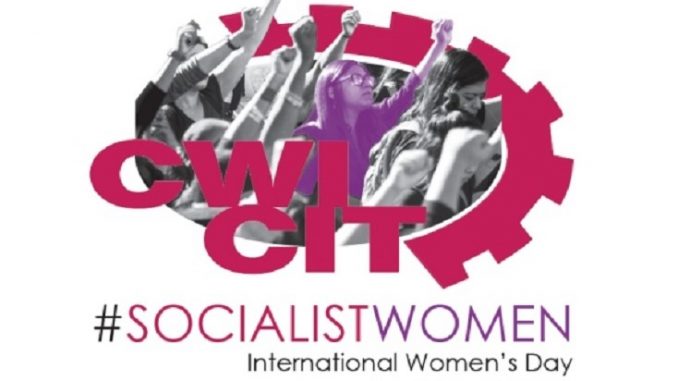 International Women's Day last year saw a great explosion of anger in the Spanish state. Now the threat of the far right and all the attacks they are planning against working class women will make an historical mobilization again for this year's strike. We will give an answer with all our strength to those who want to go further with our exploitation and oppression: the representatives of big owners and capitalists.
From Libres y Combativas we are calling for a general strike for women in high schools and universities in the whole state, to put on the table that the youth is one of the sectors who are most engaged in this struggle. We will paralyse again all the education system. In order to make that possible, we have organized hundreds of assemblies with students where the strike has been massively voted on. We are calling not only on women to go on strike but also our male companions at school who also support our demands. That is the only way to make the general strike a reality and paralyse absolutely everything!
For the 8th March we are organising about 50 demos in the morning in the main cities all around the Spanish state to start this important day and show the determination of young people against violence against women, Francoist justice and capitalist oppression. We are also calling for mass participation in the demos that will take part in the evening on the 8th March with other women's organizations. There is no doubt that all these protests, in the morning and in the evening will be a great success and the best way to show to the right and the far right that we are not going to accept their policies which are against the interests of the majority of the population and against working class women. That is the way: struggling on the streets!