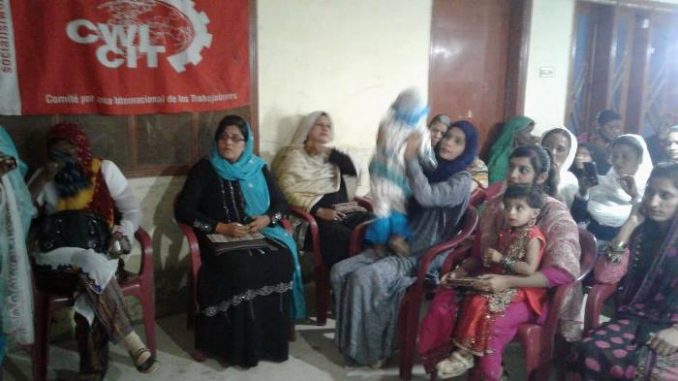 International Women's Day 2019 was celebrated by women workers from the "Sindh Workers Alliance" and "Socialist Movement Sindh" (CWI in Pakistan) at the Digri town of Mirpurkhas, in the Sindh, on 8th March 2019. The theme was "independent women make for an equitable society".
The event was chaired by comrade Sughran Khaskhely. In her speech, she said "Each year, Women's Day reminds us to continue our struggles until the achievement of all the rights of women and of socialism. In this male-dominated society, it's difficult to achieve but it's not impossible to achieve with our collective efforts".
Other women speakers have also reminded us about women's struggle during their speeches. Miss Nassrin, Zahida Qumbhrani, Nargis, Akhter Rajput, Hera Arain, Azra Talpur, Jameela Talpur. Lareb and Muskan have made their speeches and Sadia discussed revolutionary defiance in a country like Pakistan.