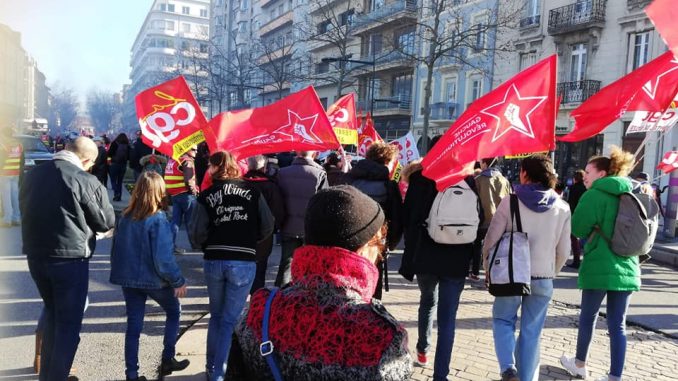 Thanks for installing the Top of every post plugin by Corey Salzano. Contact me if you need custom WordPress plugins or website design.
Another day of mass demonstrations of strikers all over France on 17 January 2020. The determined battle to stop Macron's pension attacks goes on!
The following photo gallery is by Gauche Révolutionnaire comrades from Paris and Rouen. Gauche Révolutionnaire comrades participated in workers' protests throughout France, from Roeun in the north to Nice in the south.
More analysis of the stage of the workers' struggle will follow.
socialistworld.net
The CWI relies on the donations from working class people around the world to fund our campaigns.Please donate towards building the CWI.