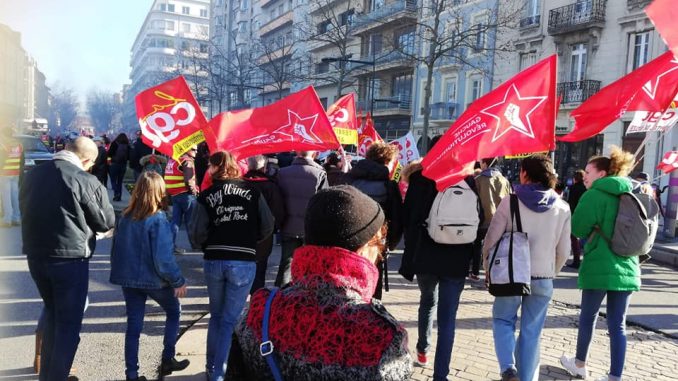 Another day of mass demonstrations of strikers all over France on 17 January 2020. The determined battle to stop Macron's pension attacks goes on!
The following photo gallery is by Gauche Révolutionnaire comrades from Paris and Rouen. Gauche Révolutionnaire comrades participated in workers' protests throughout France, from Roeun in the north to Nice in the south.
More analysis of the stage of the workers' struggle will follow.
socialistworld.net