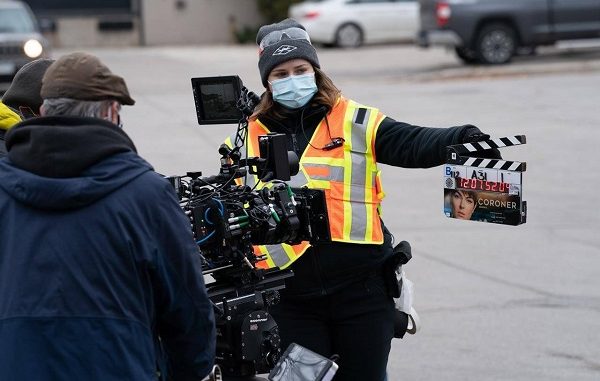 The shooting death of Halnya Hutchins on the set of Alec Baldwin's film Rust is as heartbreaking as it was preventable.
In the weeks leading up to the tragedy, crew members reported multiple misfires with the prop gun, expressing alarm at the disregard for safety. These events were not followed by safety meetings or measures, but with indifference from management and orders to hurry production. Beyond the set, workers faced accidents while driving fifty miles to the set, as their nearby lodging had been cancelled; deaths in vehicle crashes following long production days have increased in recent years as crew members are held on-site for longer shifts and later into the night. These issues contributed to a crew walkout the morning of the shooting, and these crew members were threatened with removal by security when their non-union replacements arrived.
The practice of cutting costs by hiring non-union labor is only one way in which producers dodge expenses in production. Regulations require certain crew members to work no more than twelve hours and that workers have sufficient meal breaks throughout the day, but the fines imposed for breaking these rules are paltry and often built into production budgets. It is cheaper to pay the fine than to allow the workers time to eat. As budget penalties can eat away at a producer's fee, producers want to constantly speed up production and reduce or eliminate what they perceive as "costs," like the health and safety of the crew.
The death of Hutchins and the walkout of IATSE crew members come amid historic labor activity: active strikes and authorizations to strike cover over 100,000 workers in all industries, including 60,000 workers in IATSE alone, as workers harness their leverage realized in the pandemic recession. Organizing safe working conditions will take strong unions that are willing to fight for improved contracts.
IATSE members must continue to fight for workplace safety and conditions, using jobsite actions like walkouts and other protests. The tentative Hollywood Base Agreement must be examined thoroughly and rejected if it doesn't address the concerns of the workers. Preparation for a possible strike must continue. Ultimately all unions, including IATSE, should begin organizing coordinated action across all industries to fight for more jobs, better wages, benefits, conditions, and union representation for all workers. As part of this fight, unions should run their own candidates, independent of the corporate Democratic and Republican parties, to take the fight into all levels of politics. This is a necessary step towards building a workers' party which is another crucial tool to fight for job safety, better working conditions, and stronger rights for all working people.