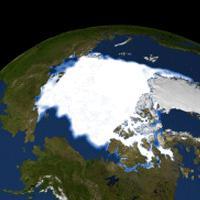 ¿Cuando un acuerdo no es un acuerdo? Cuando se trata de un acuerdo para llegar a un acuerdo en el futuro …
Lejos de ser un "gran paso adelante" en Energía y Cambio Climático como insiste el Secretario Chris Huhne, las afirmaciones de éxito en la Conferencia sobre el clima en Durban, Sudáfrica, son fraudulentas.
La conferencia de 194 participantes acordaron iniciar negociaciones sobre un nuevo acuerdo legalmente vinculante que sustituya al protocolo de Kioto de 1997 (que no tuvo ningún efecto sobre el calentamiento global), que entrará en vigor en 2020.
Canadá acaba de anunciar que se ha retirado de Kyoto. Pero Kyoto expira el próximo año de todos modos – el rechazo del gobierno de Canadá en el último momento demuestra que la probabilidad de un acuerdo vinculante en 2020 como resultado de la conferencia de Durban es casi inexistente.
Los representantes de los gobiernos capitalistas se reunieron en Sudáfrica en última instancia, para proteger a un sistema fallido que es la causa del calentamiento global, pero no pueden proporcionar una solución.
Durban no era más que un aplazamiento de pago, mientras que las temperaturas globales del mundo están creciendo más rápido que nunca. 2020 es sencillamente demasiado tarde, encerrando al mundo en peligroso futuro.
Una promesa de decenas de miles de millones de dólares al año para los países pobres para combatir el calentamiento global no sirve para nada, sin posibilidad de recibir el dinero acordado.
Los firmantes incluyen a China, como era requerido por los Estados Unidos antes de venir a la mesa. El gobierno de EE.UU. teme la competencia de China. Lo atestigua la producción de paneles solares de China, que ha acelerado la caída de precios siete veces desde 1985.
En lugar de conducir a la sustitución de combustibles fósiles en todo el mundo con paneles solares baratos (al lado de otras fuentes renovables) en las redes de electricidad producida localmente, el colapso de los precios ha enviado a EE.UU. las empresas de paneles solares fuera del negocio.
Claramente, esta auto-destructiva locura de libre mercado debe terminar y sustituirla por la planificación democrática de la industria mundial de la energía de propiedad pública. Esto permitiría la rápida transformación del planeta, imposible bajo el capitalismo.
La acción es urgente. La poderosa lucha de los trabajadores contra los gobiernos neoliberales que están aplicando medidas de austeridad salvaje en todo el mundo, es una lucha contra los mismos gobiernos que fracasaron una vez más para proteger el planeta. Estas luchas muestran la única manera de avanzar.
Special financial appeal to all readers of socialistworld.net

Support building alternative socialist media

---

Socialistworld.net provides a unique analysis and perspective of world events. Socialistworld.net also plays a crucial role in building the struggle for socialism across all continents. Capitalism has failed! Assist us to build the fight-back and prepare for the stormy period of class struggles ahead. Please make a donation to help us reach more readers and to widen our socialist campaigning work across the world.

Donate via Paypal

CWI- Please inform us if you are reproducing any material from this site.