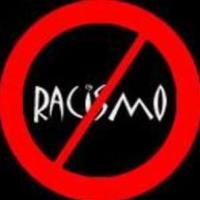 En esta primera semana del 2012 se produjeron dos hechos trágicos en Barcelona que se han relacionado con el racismo y la Ley de Extranjería…
En esta primera semana del 2012 se produjeron dos hechos trágicos en Barcelona que se han relacionado con el racismo y la Ley de Extranjería, más en concreto a su aplicación más funesta, los CIEs, y que han supuesto la muerte de dos personas de origen africano, el primero en un altercado callejero y el segundo en el Centro de Internamiento.
El martes 3 moría en el Besós, un barrio obrero de la ciudad, un ciudadano senegalés. Según algunos testigos, intentó mediar en una discusión entre unos jóvenes africanos que jugaban al fútbol y un español que fue a su casa a buscar un arma y, acompañado de otras personas más, dispararon contra los jóvenes, con la desgraciada muerte de Ibrahima Dyei. La prensa ha destacado que el ciudadano español pertenecía a la comunidad gitana y ha hablado de enfrentamientos entre ambas comunidades, en un barrio de fuerte implantación gitana y extracomunitaria. Es cierto que la indignación se plasmó en una enorme tensión el martes por la noche y que al día siguiente se realizó una concentración de repulsa en el lugar de los hechos tampoco exenta de desasosiego y rabia, pero rápidamente sendas asociaciones de senegaleses y de gitanos, al igual que la Asociación de Vecinos del Besós, han desligado el incidente a un brote racista, aun cuando la prensa haya seguido remarcando tensiones raciales e incluso se han buscado razones en la marginalidad que abunda en el barrio. Alguna referencia a recientes incidentes en Londres y en el extrarradio de París han buscado aplicar a Barcelona lo que ocurre en esas capitales.
Aun cuando este hecho es más bien consecuencia a un problema de convivencia entre vecinos, por no decir de mera delincuencia por parte de los agresores, con independencia de los orígenes o las pertenencias a determinadas comunidades, no podemos olvidar que el racismo ha ido en aumento en el Estado Español, que se está constantemente criminalizando a colectivos enteros, ya sean negros, rumanos, árabes o incluso gitanos españoles, y que se extienden interesadamente rumores y leyendas urbanas sin base alguna. Además, la crisis está afectando bastante a los colectivos de inmigrantes. El tema es objeto de mucha demagogia y no es casualidad que sea en Cataluña donde desgraciadamente haya cuajado una organización xenófoba como es Plataforma por Cataluña (PxC), con concejales en algunas ciudades catalanas. Tampoco podemos olvidar que el tema de la inmigración se utilizó de un modo no poco mezquino en las últimas convocatorias electorales por partidos que quisieron arañar votos con argumentos simplistas y, de paso, culpabilizar a un sector débil, el de los trabajadores extranjeros, del paro y de los bajos salarios. La realidad es que una gran parte de la inmigración extranjera se ha integrado como trabajadores en el país, han sufrido la explotación del capital del mismo modo que los españoles y sufren ahora la crisis del mismo modo que el conjunto de la clase obrera.
Tres días después de lo ocurrido en el Besós, moría otro ciudadano africano en el Centro de Internamiento de Extranjeros (CIE). Se trataba de un joven de 21 años, Ibrahim Sissé, que enfermó repentinamente durante la noche y murió por la falta de medios sanitarios en el referido centro y la tardanza de una ambulancia. Estamos ante un hecho que ya viene siendo criticado por numerosas asociaciones antirracistas y de solidaridad con los inmigrantes sin papeles. Los CIEs han sido denunciados en numerosas ocasiones por su carácter inhumano, su hacinamiento y su falta de medios, como demuestra el que no haya asistencia sanitaria nocturna en un centro con capacidad para 250 personas y que suele cubrirse con creces. En concreto el CIE de Barcelona cuenta con dos salas, en realidad dos despachos, donde los médicos y los ATS reciben las visitas de los internados sin que haya una habitación preparada para que puedan quedarse los internos enfermos, que deben continuar en sus habitaciones compartidas, a pesar de su estado de salud. Una portavoz de la Asociación Catalana de Profesionales de la Extranjería ha criticado la falta de personal médico así como de intérpretes de forma permanente en el referido centro.
Pero no podemos olvidar que estamos ante una situación a todas luces brutal: son internadas personas que incumplen un requisito administrativo, esto es, se limita su libertad de movimiento y se les encierra como máximo durante sesenta días en una cárcel, por mucho que insistan que no lo es, porque no poseen permiso de residencia, lo cual no es un delito, sino a lo sumo una falta administrativa, algo que a todas luces vulnera cuanto menos los derechos humanos de estas personas.
En última instancia estamos hablando de una Ley de Extranjería que limita derechos bajo el argumento de reglamentar la migración, que divide a los trabajadores en función del origen, que convierte a las personas en meros instrumentos del capital. Se trata en realidad de dividir a la población en compartimentos estancos: los nacionales, los ciudadanos de la Unión Europea, los extracomunitarios.
Ante esta situación, hemos de reforzar los mecanismos unitarios de lucha contra el racismo y las plataformas de apoyo a los inmigrantes. En Cataluña han surgido iniciativas desde hace años para profundizar en la lucha contra el racismo. Hemos de potenciarlas y extenderlas porque estamos ante una situación que amenaza con empeorar, no sólo por el crecimiento de la xenofobia y el fascismo, sino también por la asunción por parte de los gobiernos de políticas aún más restrictivas. No podemos permitir que se divida todavía más a los trabajadores en oriundos y extranjeros.
Special financial appeal to all readers of socialistworld.net

Support building alternative socialist media

---

Socialistworld.net provides a unique analysis and perspective of world events. Socialistworld.net also plays a crucial role in building the struggle for socialism across all continents. Capitalism has failed! Assist us to build the fight-back and prepare for the stormy period of class struggles ahead. Please make a donation to help us reach more readers and to widen our socialist campaigning work across the world.

Donate via Paypal

CWI- Please inform us if you are reproducing any material from this site.