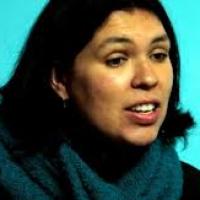 Un resultado "sorpresivo"
La recientes elecciones de la CUT dieron un resultado "sorpresivo" dado que resulto derrotado Arturo Martínez, al que lo daban por seguro ganador, finalmente se impuso la lista encabezada por la militante del Partido Comunista, Bárbara Figueroa.
Estos cambios son para que nada cambie, era evidente para todos los burócratas sindicales y de los partidos que están detrás de ellos, la necesidad de realizar cambios aunque fueran cosméticos para tratar de mantener el control de la situación. La maquina de los aparatos del PS y PC finalmente terminaron poniéndose de acuerdo para realizar un enroque entre sus burócratas y poner a la cabeza de la central a una mujer menos que quemada que los Martínez o los Gajardo que ya son impresentables de cara a los trabajadores.
La mayoría de los trabajadores no ven a los burócratas de la CUT, defendiendo los problemas más sentidos que ellos tienen, como por ejemplo asumir la defensa de la educación de sus hijos y la nula defensa por parte de la Central de los ahorros previsionales, que hoy controlan las AFP y que los condenara a recibir pensiones miserables.
Con el enroque que están realizando probablemente ganaran un poco de tiempo, cosas como la "primera mujer que llega a la presidencia de una central sindical en América Latina" suena atractivo y el que además sea una mujer relativamente joven, entre tanta reliquia sindical que hay en la directiva de la CUT, la hace más presentable.
Pero no todo será tan fácil, dado la cantidad de heridos que quedaron en el camino en esta elección, los aparatos del PS y PC resultaron bastante debilitados después de todo el maquineo electoral, las diferencias abiertas al interior del PS no es una novedad, pero las diferencia ventiladas por la prensa (e Internet) entre los diferentes sectores al interior del PC resulta toda una novedad y demuestra la debilidad del aparato de este partido, algo impensado hace solo unos pocos años atrás.
¿Por qué Bárbara Figueroa y no Cristian Cuevas? La respuesta a esta interrogante no es tan difícil, en las negociaciones realizadas entre los aparatos del PS y PC, la dirección del PC necesitaba a una militante que pueda controlar y manejar, por otro Arturo Martínez como la dirección del PS exigieron que no fuera Cuevas quien lo reemplazara, dado que aparentemente no lo ven como un dirigente que responderá a sus acuerdos, dado que es considerado un "díscolo".
Pero como ya se ha empezado a saber, la derrota de Martínez no significara que este dirigente se aleje de la Central, porque aparentemente entre los acuerdos se contempla que él asuma la Secretaria General de la Multisindical, este finalmente seria el enroque perfecto para los burócratas de siempre.
Para la dirección del PS y PC el control de la CUT es muy importante de cara a las elecciones presidenciales del próximo año y un eventual gobierno de Michelle Bachelet para intentar que los sindicatos no le creen olitas a su futuro gobierno y para la dirección del PC es importante tener esta posición, dado que mejora su capacidad de negociar con la Concertación y los futuros cargos en un presunto gobierno de Bachelet, como se ve todos los burócratas ganan con la "nueva directiva" de la CUT.
El "factor" Cristian Cuevas, fue tan grosero el acuerdo del PS con el PC y las maniobras realizadas contra Cuevas, para que su popularidad no se viera reflejada en la elección de la CUT, que "extrañamente" donde votaban los trabajadores afines a él no se pudo votar, lo que paso en Rancagua es muy decidor de la mano negra detrás de estas elecciones. Esto llevo a que el propio Cuevas tuviera que denunciar el "Tongo de Arturo Martínez y Bárbara Figueroa" acusándolos de reproducir la democracia de los acuerdos, para terminar diciendo que era "una verguenza nacional lo ocurrido en la CUT".
Esta claro que las elecciones de la CUT son un verdadero tongo y que todos los dirigentes que han salido elegidos con un sistema electoral totalmente anti-democrático, peor incluso que el binominal de Pinochet, en ningún caso pueden ser representativos del conjunto de los trabajadores.
Lamentablemente solo podemos concluir que el grueso de los trabajadores de este país, seguiremos sin contar con una Central sindical realmente representativa de nuestros intereses de clase y la CUT seguirá secuestrada por los mismos de siempre.
Special financial appeal to all readers of socialistworld.net

Support building alternative socialist media

---

Socialistworld.net provides a unique analysis and perspective of world events. Socialistworld.net also plays a crucial role in building the struggle for socialism across all continents. Capitalism has failed! Assist us to build the fight-back and prepare for the stormy period of class struggles ahead. Please make a donation to help us reach more readers and to widen our socialist campaigning work across the world.

Donate via Paypal

CWI- Please inform us if you are reproducing any material from this site.