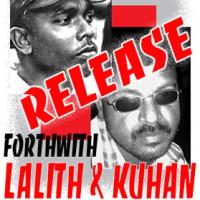 Sign on-line appeal
Sri Lanka is one of the worst countries in the world for the number of abductions, disappearances and extra-judicial killings that take place. Numerous journalists and activists are still being physically attacked and made to disappear without trace.
The Civil Monitoring Commission (CMC) is an organisation dedicated to fighting back against this kind of disappearance. It records all known cases and has recently intensified its work. One of its spoke-persons – the general secretary of the United Socialist Party (CWI Sri Lanka), Siritunga Jayasuriya – has condemned the recent abductions including of members of political organisations.
Last year, two members of what is now the Frontline Socialist Party (FSP) – Kugan and Lalith – were abducted by the military in the North of Sri Lanka. News has recently come out that they were not totally 'disappeared' but are still being kept in secret inside prison camps.
There is some hope that an energetic, international campaign can have an effect as it did with two of the FSP's leaders in April this year.
The FSP has launched a petition campaign demanding their release.
The CMC, the United Socialist Party and the Committee for a Workers' International call on all supporters to sign the petition on-line and circulate the appeal as widely as possible. Put at least your name and country, plus organisation. You can sign the petition by clicking here.