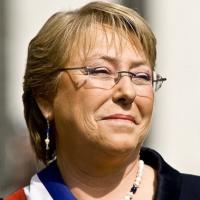 La Alianza y la Oposición (Concertación más el PC), cual repetido chiste de payasos se dan golpes falsos acusándose de lo que el otro hizo o no hizo, buscando así el apoyo del público
Estamos en pleno lanzamiento de candidaturas presidenciales y los candidatos, tanto de la Concertación como de la Alianza, dominan las portadas de diarios y titulares de  noticiarios; mientras las necesidades y demandas fundamentales de trabajadores y estudiantes  siguen sin respuesta. La educación sigue siendo un negocio, el salario mínimo miserable como siempre no alcanza para llegar a fin de mes. Por otra parte el sistema de salud y previsión siguen siendo un gran fraude para la mayoría de la población, y en cambio un gran negocio para los mismos de siempre.
Las millonarias ganancias del 1%  más rico contrastan con las condiciones de vida del otro 99% de la población, nosotros. Hace poco se informaba que las ganancias de las Isapres durante el 2012 alcanzaron a más de $81 mil millones (4,8% superior al 2011), en cambio nosotros no podemos tener acceso a una salud de calidad y oportuna; teniendo que hacer largas colas de madrugada para intentar conseguir una hora en el consultorio o esperar meses para una atención con el especialista en el hospital
Mientras las ganancia de las AFPs fueron de $280 mil millones el año pasado!! (37,1% superior al 2011); nuestro fondos de pensiones siguen cayendo desde del estallido de la crisis capitalista mundial el 2008 (que provocó la pérdida solo ese año del tercio de nuestros ahorros), llevando al sistema a asegurar hoy en día  apenas una pensión de $174 mil  mensuales!!. Esta situación no da para más. La vida y la experiencia nos demuestran cotidianamente, que este sistema no sirve para nuestros intereses. Todo el sistema económico y político levantado por la dictadura, fue sólo profundizado y legitimado por la concertación, ¿por qué deberíamos confiar en ellos ahora?
La crisis política y social
 La Alianza y la Oposición (Concertación más el PC), cual repetido chiste de payasos se dan golpes falsos acusándose de lo que el otro hizo o no hizo, buscando así el apoyo del público. Mientras los candidatos de la Alianza dan manotazos de ahogado, junto al gobierno; Michelle Bachelet aparece en escena prometiendo algunos cambios… para que nada fundamental cambie, como dice el refrán. Pero ella no defiende las verdaderas demandas que los estudiantes y trabajadores  han levantado, solo manipula algunas consignas con fines electorales. Por ejemplo, no defiende la gratuidad universal en  la educación, no plantea una nueva constitución que emane desde una asamblea constituyente con participación de toda la población, habla solo de reformas por arriba a través del actual y deslegitimado parlamento. No habla de la nacionalización del cobre y otros recursos naturales para financiar los profundos cambios necesarios en educación, salud y previsión; habla de una reforma tributaria, es decir, sólo aumentar impuestos a las multimillonarias familias que controlan este país, que controlan la economía, que financian las campañas de los partidos políticos, que controlan los medios de comunicación para desinformar y embrutecer a la población, día tras día.
El sistema político y económico levantado hace casi 40 años para defender los intereses de una minoría multimillonaria ha entrado en crisis; esta es la  profunda raíz de las movilizaciones sociales y estudiantiles de los últimos años. Este sistema ha fracasado en sus promesas de crecimiento y desarrollo para todos, creando solo desigualdad, injusticia y abusos… contra esto es que se rebela la población.
El  "mal menor"
Es en este contexto de crisis que los partidos tradicionales buscan desesperadamente vincularse a ciertos sectores de la sociedad para ampliar su base de apoyo y así mejor controlar la situación. Esta es la razón de fondo del porque  la Concertación quiere incorporar al Partido Comunista en una "nueva mayoría" de oposición, necesitan de una "bota de izquierda" para mejor frenar las eventuales luchas que inevitablemente surgirán en el próximo período, a nivel sindical y estudiantil. La dirección del PC, por su parte, ha optado otra vez por la política del "mal menor"; abandonando su anterior posición de que tanto la Alianza como la Concertación no eran más que dos derechas de un mismo sistema. Ahora el PC, promueve la unidad de las "fuerzas democráticas y progresistas" contra el "mal mayor", la derecha. Esto es una ilusión, esta política históricamente ha llevado a derrotas de los trabajadores, pues boicotea la urgente  necesidad de una política independiente y de clase del movimiento obrero y estudiantil.
Por una alternativa genuina al sistema del lucro
Nosotros creemos que los cambios fundamentales que se necesitan serán solo posibles a través de la organización y lucha conjunta de trabajadores y estudiantes. A través de una alternativa política independiente de los partidos de la Alianza y Concertación, que levante las transformaciones que la población demanda en salud, educación, previsión y trabajo; en un sentido genuinamente socialista; donde la economía funcione para satisfacer las amplias necesidades de las personas y no para la codicia de unos pocos millonarios. Por ello es fundamental ocupar el espacio de las elecciones para defender estas ideas, para llegar a más trabajadores y jóvenes que buscan una verdadera alternativa, para elevar el nivel de conciencia política de la población, para desenmascarar a los partidos del sistema. Para ello es primordial levantar un candidato único de los anticapitalistas, debemos buscar un mecanismo para determinar si ese candidato debiera ser Marcel Claude o Roxana Miranda. Pero no somos ingenuos, los cambios fundamentales sólo se realizarán con millones organizados y luchando; solo de esta manera nacionalizaremos el cobre y todos los recursos naturales necesarios para financiar una educación, salud, previsión y trabajo a la altura de la dignidad humana.
The CWI relies on the donations from working class people around the world to fund our campaigns.Please donate towards building the CWI.