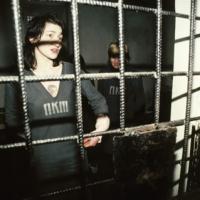 But fails to explain widespread conspiracy of silence
'Kazakhstan's Living Gulags' is a brief but powerful investigation by a BBC Central Asia correspondent of what goes on behind the walls of Kazakhstan's prisons. It exposes the hypocrisy of officials who cover up every aspect of the barbarous way in which prisoners are treated. It draws parallels with the horrors of the concentration camps under Stalin.
What the programme fails to bring out is why so little is heard about the crimes of the Nazarbayev dictatorship. Silence is golden for the international conglomerates and governments who do deals with Nazarbayev. They make vast profits from exploiting Kazakhstan's plentiful natural resources and selling arms to the regime. Why should they complain?
The CWI has long campaigned against the vicious methods used in Kazakhstan aimed at intimidating and crushing opposition, including the arbitrary arrest, bogus trials and imprisonment of worker oppositionists and even their lawyers. On a visit to Kazakhstan in the Spring of 2010, Peter Taaffe, Secretary of the Socialist Party (England and Wales) recorded an interview with Vadim Kuramshin, a human rights lawyer who had been in prison for three years for defending agricultural workers against their boss. Vadim has recently been sent to prison for 12 years on totally trumped up charges after he tried to expose corruption at high levels. A jury that dismissed the case against him unanimously was over-ruled. This is one paragraph from what he said to Peter (socialistworld.net, 5 May 2010):
"I do not wish anybody to go through what I went through. I was morally and physically tortured by the guards. I was regularly beaten, with my arms pinned to a radiator. On one occasion, my trousers were pulled down and they inserted a wooden truncheon into my anus. I was put in a cell with a temperature of -39ºC for three months. I received no phone calls or any 'concessions' whatsoever. On the other hand, my refusal to kowtow to the guards and succumb to the pressure raised my standing in the eyes of the younger prisoners, who actually went on hunger strike in my defence".
See article with link to BBC programme on web-site of Campaign Kazakhstan (here).