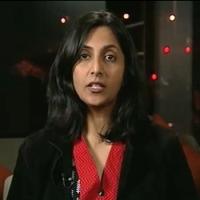 "We need our own political party. Independent of big business, and independent of the parties of big business"
President Obama delivered his annual State of the Union address on January the 28, 2014 to an audience of millions of Americans looking for signs of relief from consistently deteriorating living standards. Obama commented on the ever expanding gap between the very rich and the rest of us, and he spoke about raising the federal minimum wage from $7.25/hour to $10.10/hour.
Immediately following the president's address, Socialist Alternative Seattle City Council member Kshama Sawant delivered this response. She explained that the president and the Democratic Party's measures were inadequate to address the problems that working people face. She welcomed $10.10/hour as a step forward, but also argued that it was not enough for working people who live in large cities where the cost of living is skyrocketing.
At the time of writing, this video has already more than 62,000 views. Watch the video here, and please share it widely.
Special financial appeal to all readers of socialistworld.net

Support building alternative socialist media

---

Socialistworld.net provides a unique analysis and perspective of world events. Socialistworld.net also plays a crucial role in building the struggle for socialism across all continents. Capitalism has failed! Assist us to build the fight-back and prepare for the stormy period of class struggles ahead. Please make a donation to help us reach more readers and to widen our socialist campaigning work across the world.

Donate via Paypal

CWI- Please inform us if you are reproducing any material from this site.