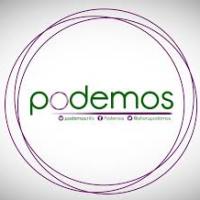 Podemos acaba de celebrar su Asamblea fundacional en medio de un ánimo creciente
Podemos acaba de celebrar su Asamblea fundacional en medio de un ánimo creciente, encabezando encuestas y socavando el barco del régimen podrido del 78. Su ascenso representa una enorme esperanza para millones de personas. Parece abrir la posibilidad real de acabar con el bipartidismo y hacer un cambio social. Es una esperanza que lamentablemente, la izquierda tradicional no ha podido generar en los últimos años, por los errores políticos que La Brecha ha denunciado una vez tras otra.
Sin embargo, la cuestión es, cómo realmente satisfacer esta esperanza. Hay, y habrá cada vez más, un debate amplio sobre esta cuestión entre las bases tanto de Podemos como del resto de organizaciones de izquierdas.
Modelo organizativo de la dirección
El modelo organizativo defendido por el grupo promotor –alrededor de Pablo Iglesias – ha recibido un amplio respaldo en la votación entre simpatizantes de Podemos. Sin embargo, creemos que la experiencia mostrará que existen problemas potencialmente graves con dicho modelo.
Primero, para un movimiento que ha nacido con la voluntad de organizar "desde abajo" el pueblo, un modelo basado en la elección directa de un único Secretario General (quien después nombra su propia ejecutiva) y una asamblea ciudadana elegida por listas cerradas, suena mucho más de arriba-abajo, que de abajo-arriba. Un movimiento masivo necesita una dirección colectiva, con instrumentos y mecanismos – más allá de meras consultas electrónicas – en todos los niveles, que faciliten la participación y el control en el movimiento de su base de activistas y simpatizantes.
Un modelo así tendría que tener "círculos" democráticos como piedra angular del funcionamiento interno, sirviendo como asambleas democráticas territoriales y en lugares de trabajo y educación, que puedan controlar la dirección colectiva del movimiento a nivel local, regional, nacional, estatal, etc.
Necesitamos estructuras democráticas, dirigidas al pueblo trabajador y compuestas por este. Estas estructuras tendrán que servir no sólo para ganar elecciones, sino para organizar la revolución que hace falta para empoderar a quien trabaja.
Por un programa de ruptura con el capitalismo
También hay que destacar la necesidad de extender el debate al terreno político y programático. En los discursos de Pablo y su círculo íntimo, empezamos a escuchar elementos preocupantes como que lo que buscamos no es acabar con el capitalismo, además de una "moderación" del discurso sobre elementos claves del programa como la deuda ilegítima, la expropiación de los sectores estratégicos, etc.
¡No se pueden crear ilusiones en la posibilidad de salir del callejón sin salida de la crisis capitalista sin romper con el sistema! Necesitamos un programa para romper el eje de la dictadura del mercado – la propiedad privada de los motores de la economía. La solución socialista pasa por remplazarla con la propiedad pública y democrática.
Special financial appeal to all readers of socialistworld.net

Support building alternative socialist media

---

Socialistworld.net provides a unique analysis and perspective of world events. Socialistworld.net also plays a crucial role in building the struggle for socialism across all continents. Capitalism has failed! Assist us to build the fight-back and prepare for the stormy period of class struggles ahead. Please make a donation to help us reach more readers and to widen our socialist campaigning work across the world.

Donate via Paypal

CWI- Please inform us if you are reproducing any material from this site.