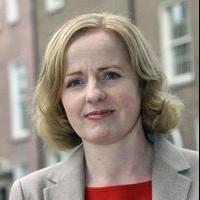 "You march in Paris, yet uphold laws any religious fundamentalist would envy"
Ruth Coppinger TD (Irish MP), from the Socialist Party (CWI in Ireland) and Anti-Austerity Alliance, raises the case of a clinically dead pregnant woman being kept alive against her families wishes and calls for a referendum to be held in May to repeal the 8th amendment.
Special financial appeal to all readers of socialistworld.net

Support building alternative socialist media

---

Socialistworld.net provides a unique analysis and perspective of world events. Socialistworld.net also plays a crucial role in building the struggle for socialism across all continents. Capitalism has failed! Assist us to build the fight-back and prepare for the stormy period of class struggles ahead. Please make a donation to help us reach more readers and to widen our socialist campaigning work across the world.

Donate via Paypal

CWI- Please inform us if you are reproducing any material from this site.