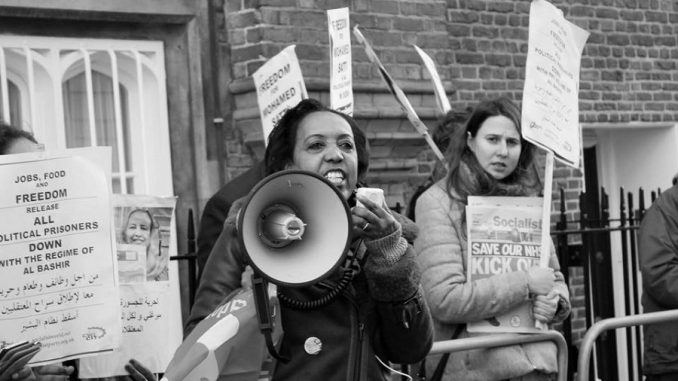 Members and supporters of the CWI across the world are calling for the release of our Sudanese comrade Mohamed Satti as well as of the hundreds of other protesters, political campaigners and journalists who have been arrested and are still detained without charges by Omar al-Bashir's dictatorship in Sudan, for their participation in the recent anti-austerity demonstrations that have rocked the country.
Shared below are just part of the numerous pictures of solidarity that have come our way from all continents. Among other actions, on January 31, when a new day of mass protests took place in Sudan itself, the Socialist Party in London took the initiative of calling for a picket in front of the Sudanese embassy. This demonstration call was enthusiastically joined by many people from the Sudanese community, coming together to demand freedom for the Sudanese political prisoners and showing solidarity with the workers, poor, young people and women braving the ferocious repression of Al-Bashir's rule to fight for a better future.
You can help securing the release of the political detainees in Sudan by calling this number: +249155188365 (secretariat of the Sudanese government), and/or by sending protest messages or pictures like those above on these two email addresses: mut@isoc.sd (Sudanese Interior Minister) and info@sudan.gov.sd (Sudanese government), with copies to cwi@worldsoc.co.uk.
Germany: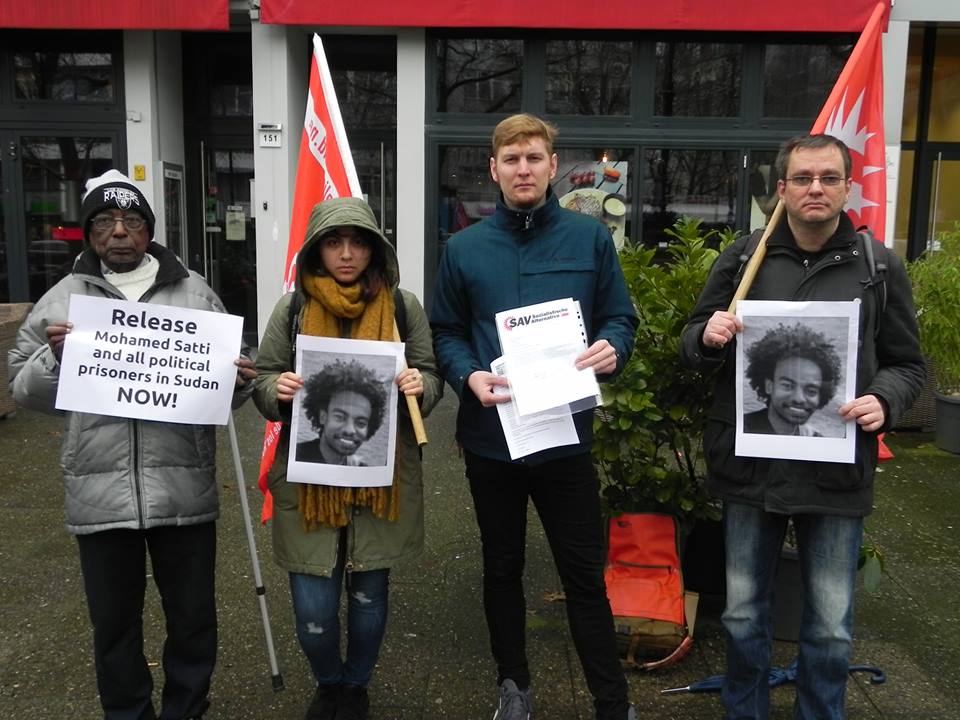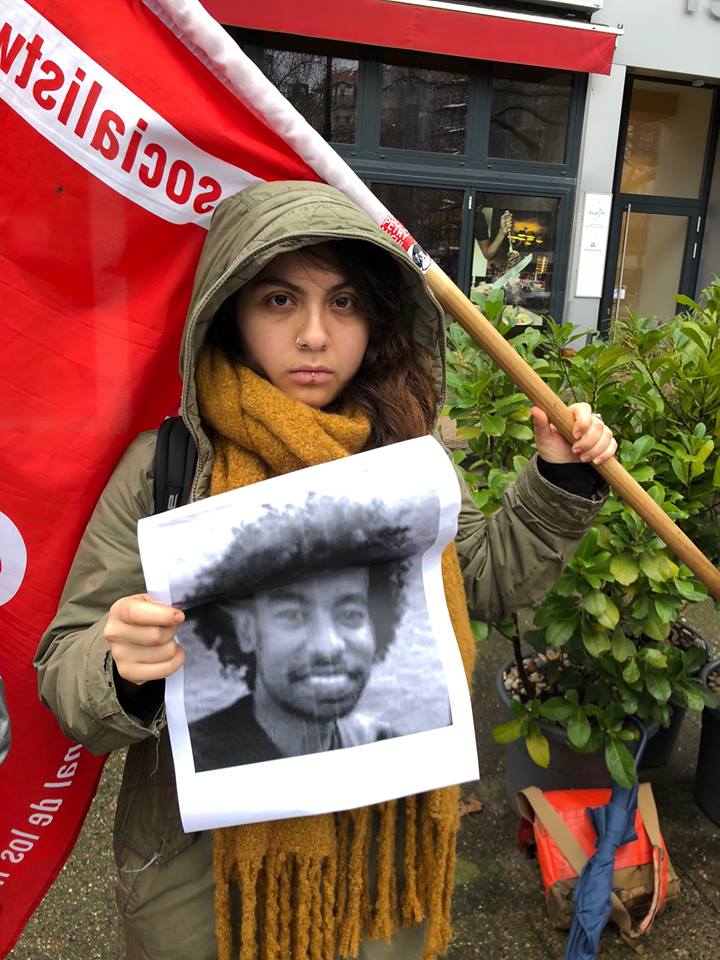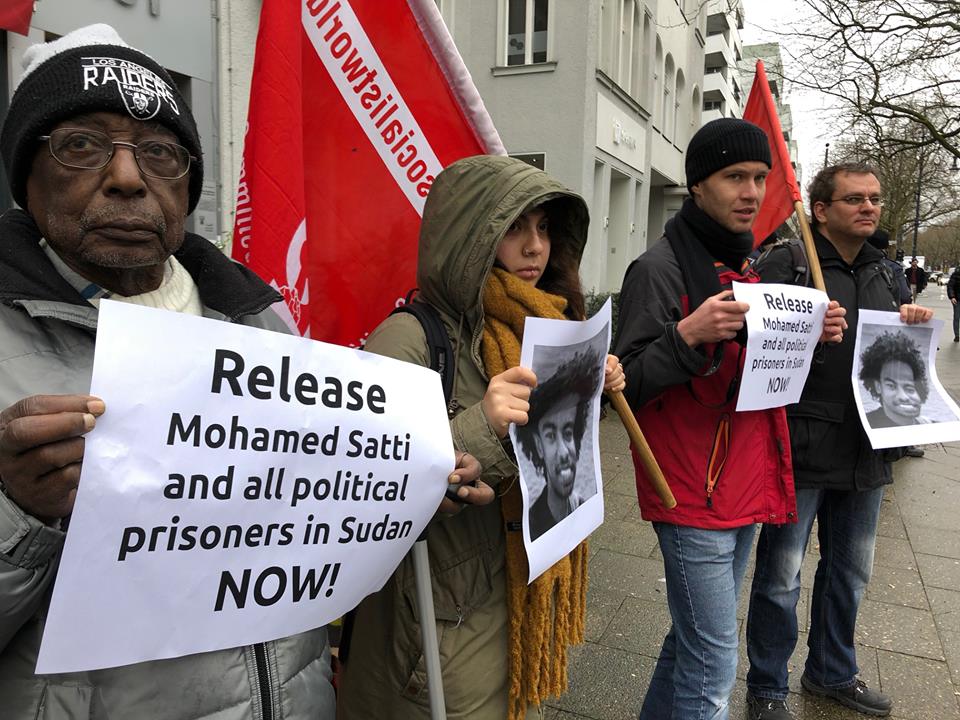 Tunisia: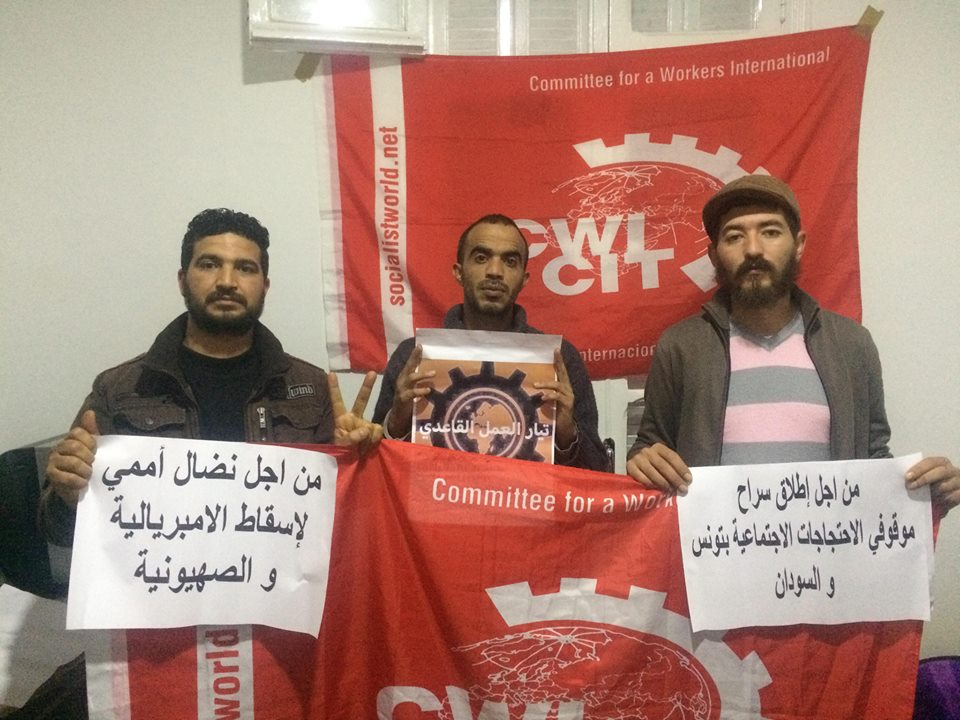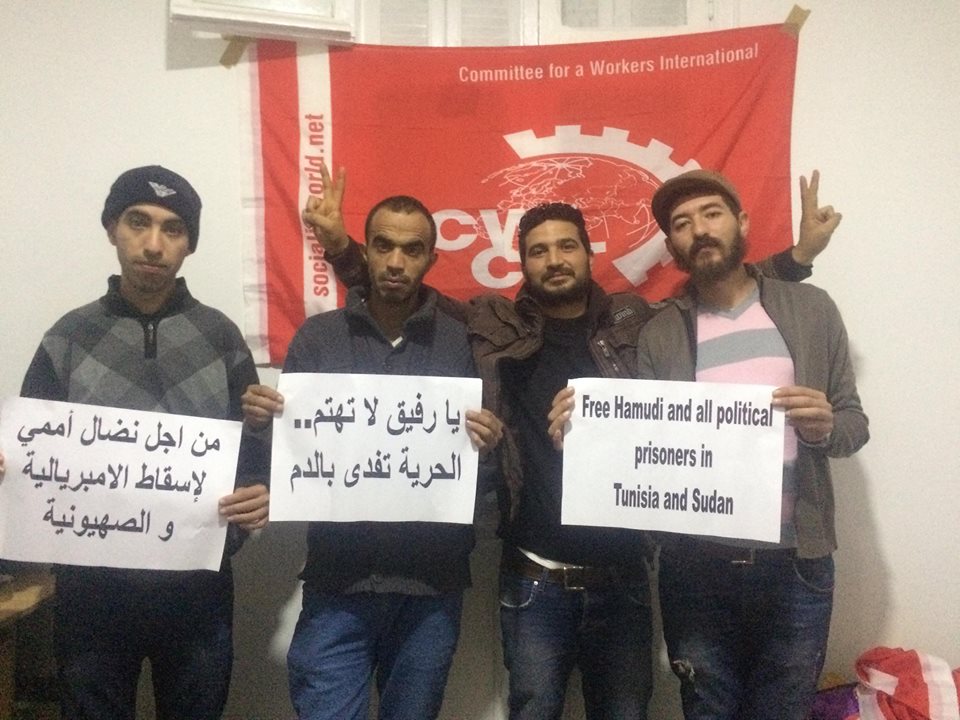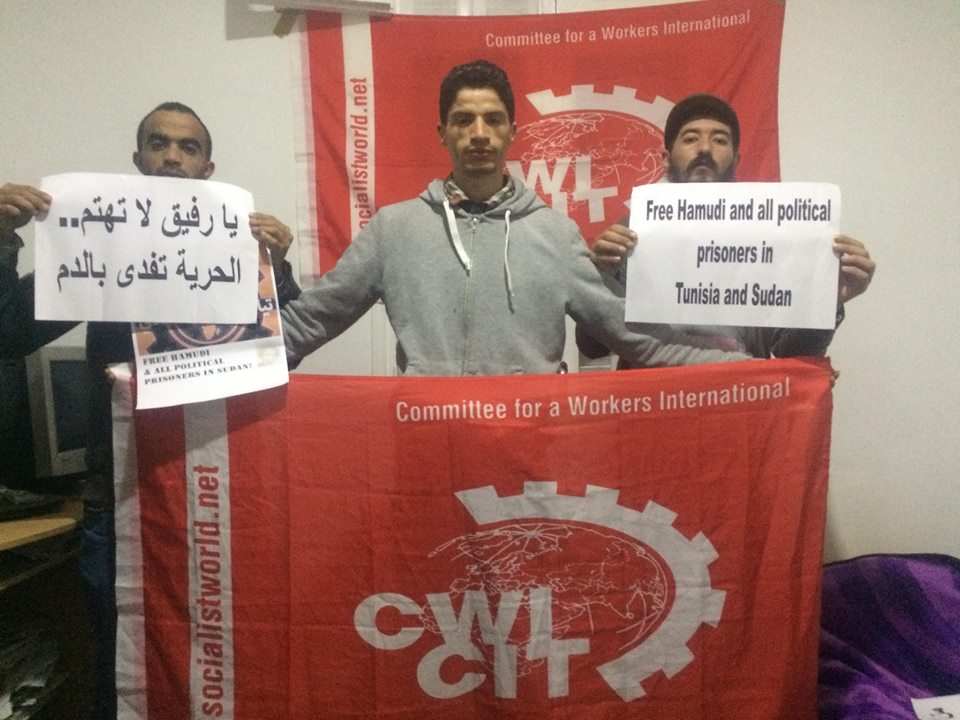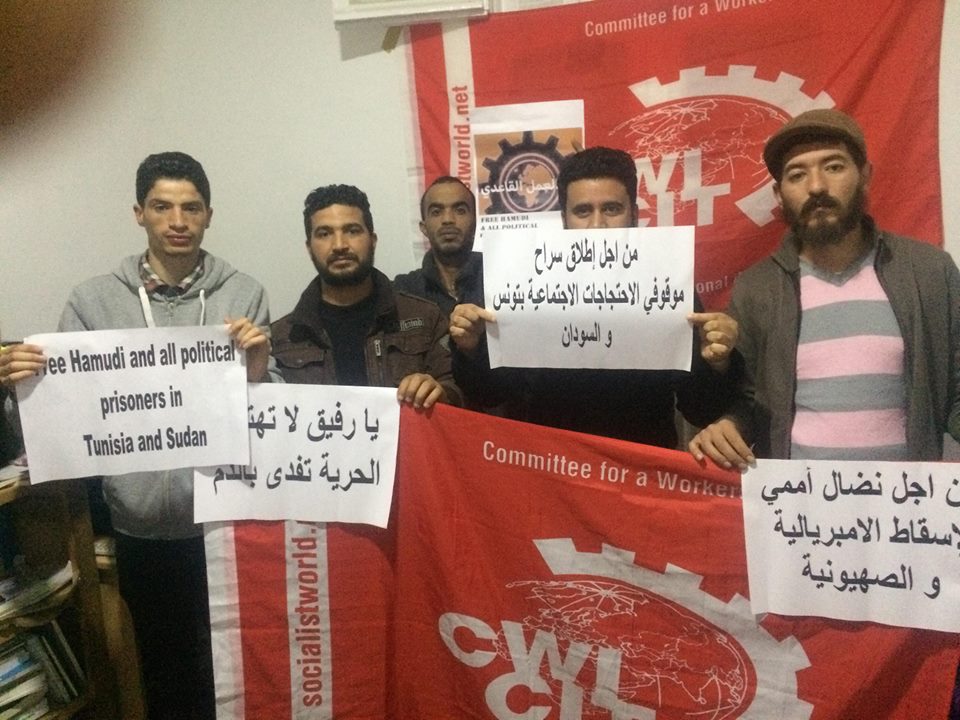 South Africa: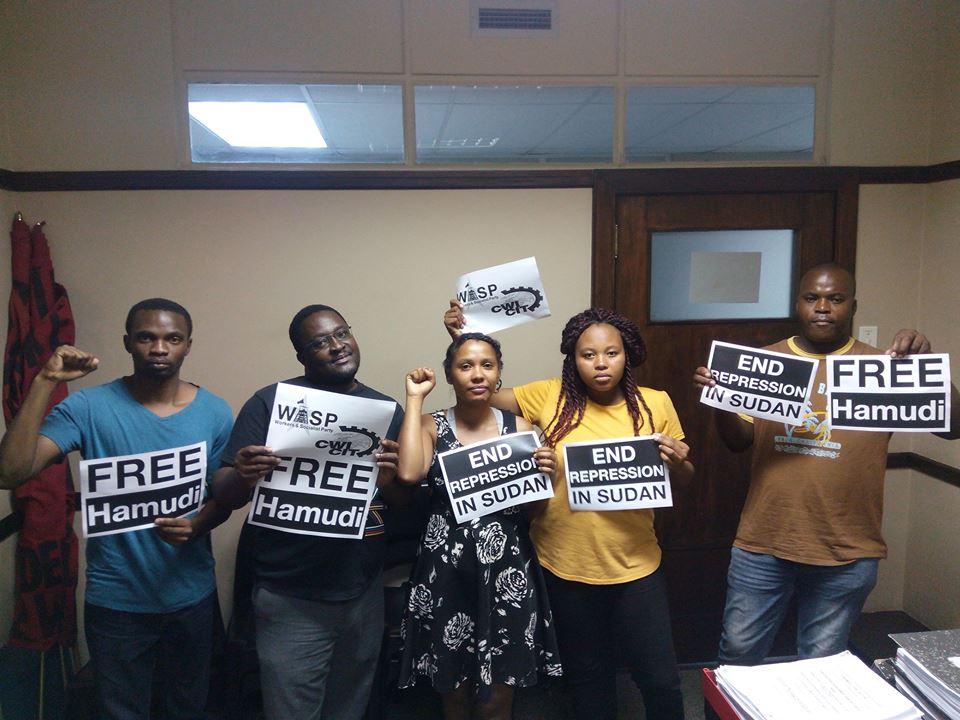 USA:
-Chicago: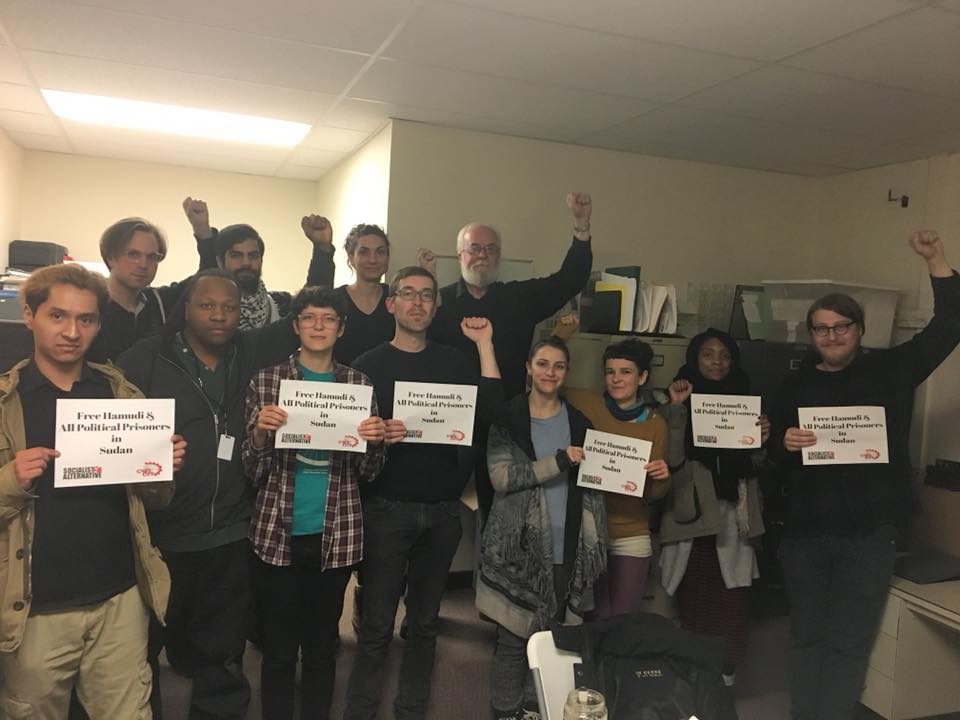 -Pittsburgh: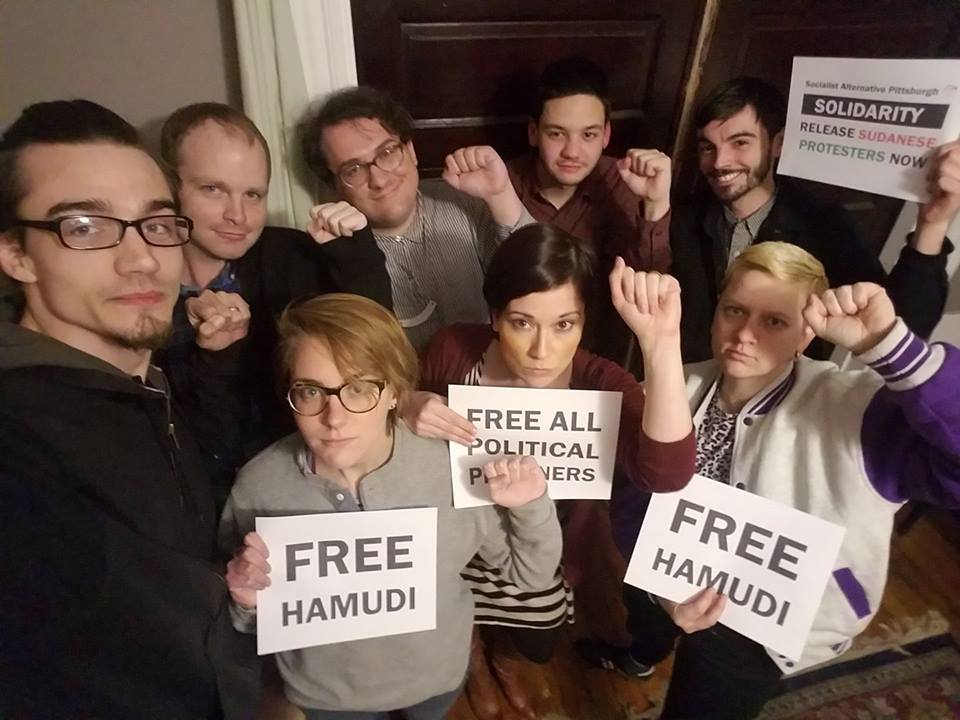 -Boston: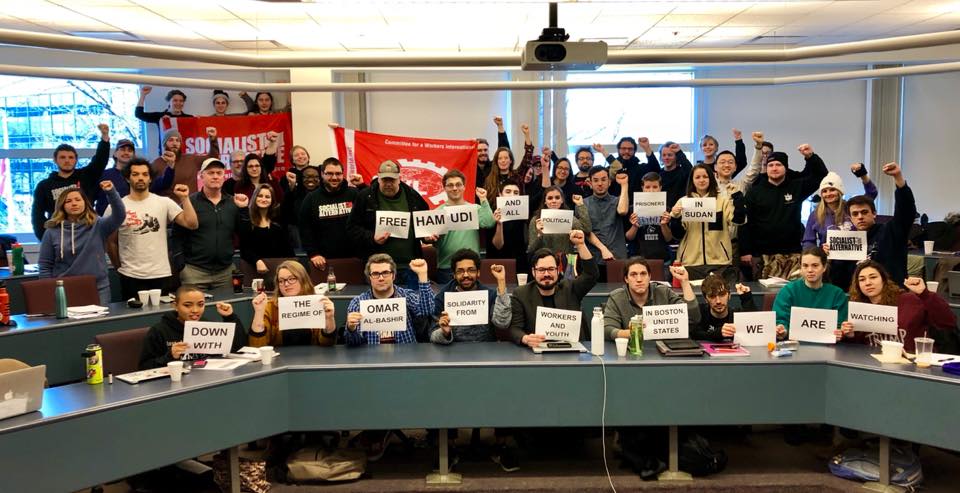 Italy: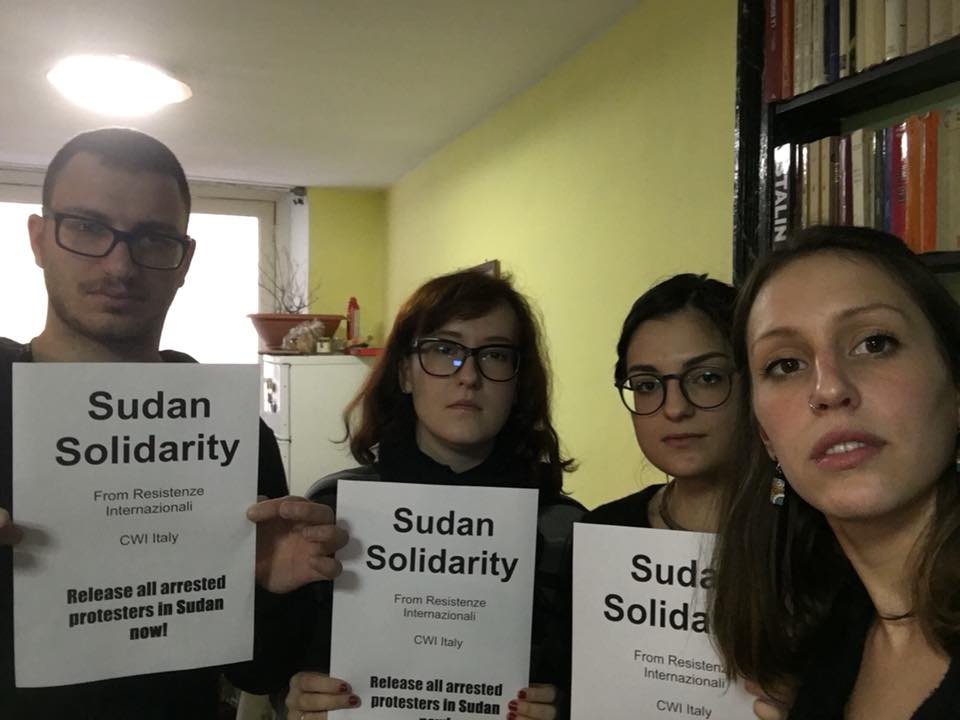 Australia: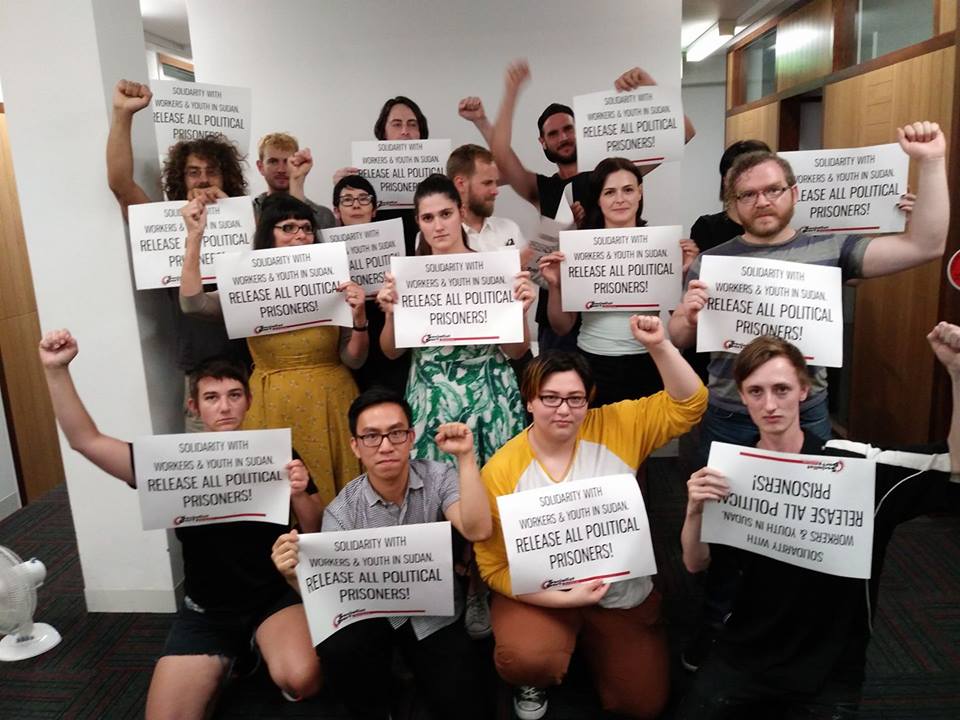 Sweden:
-Boden: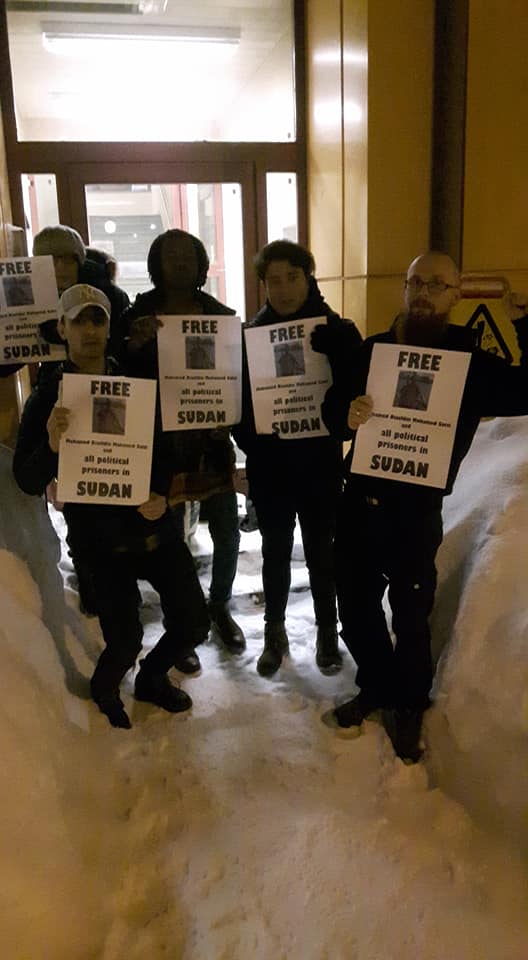 -Vatseras:
-Gothenburg:
-Lulea: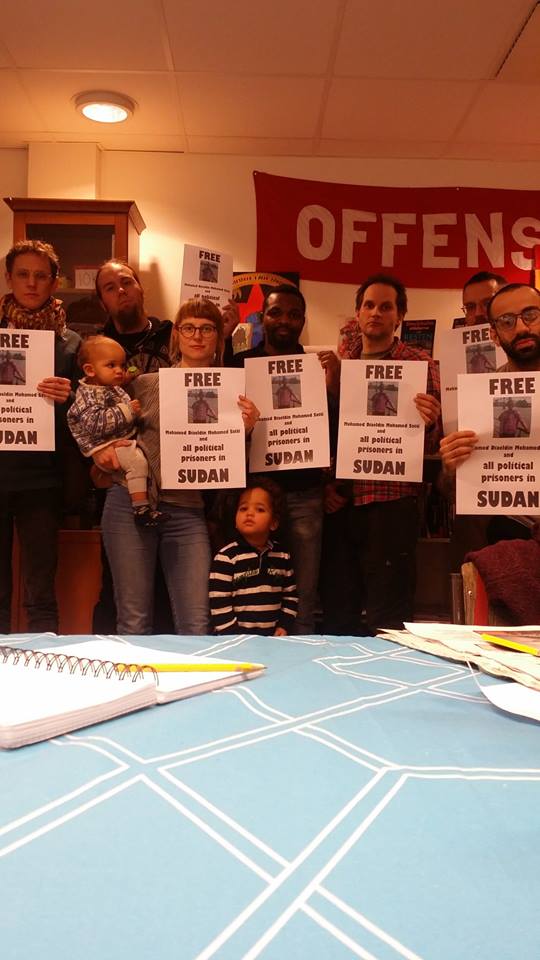 Mexico: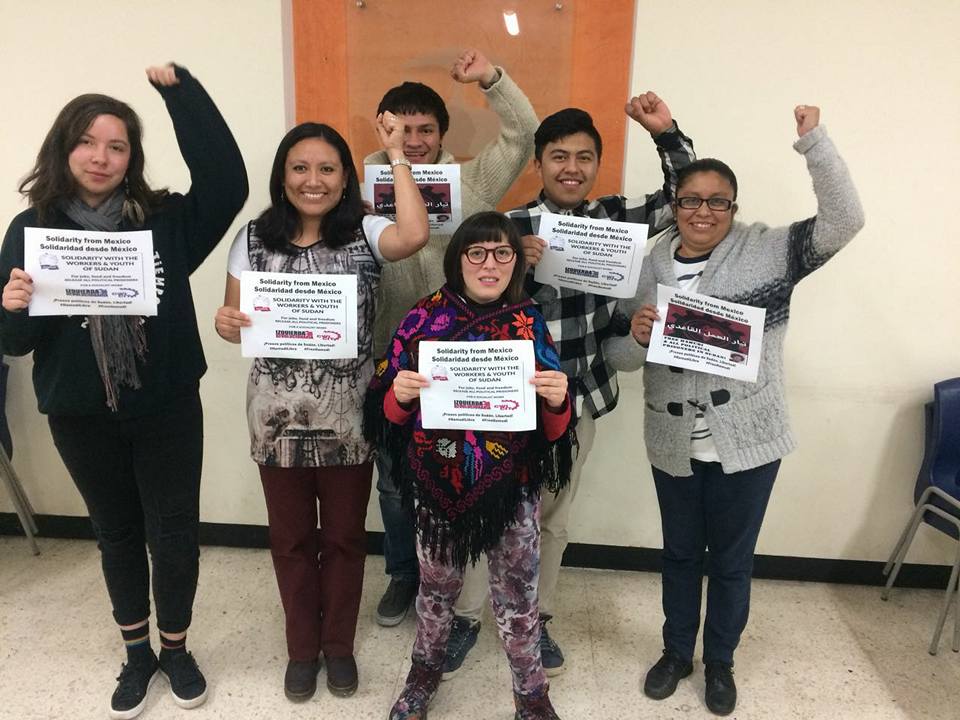 England & Wales:
-London: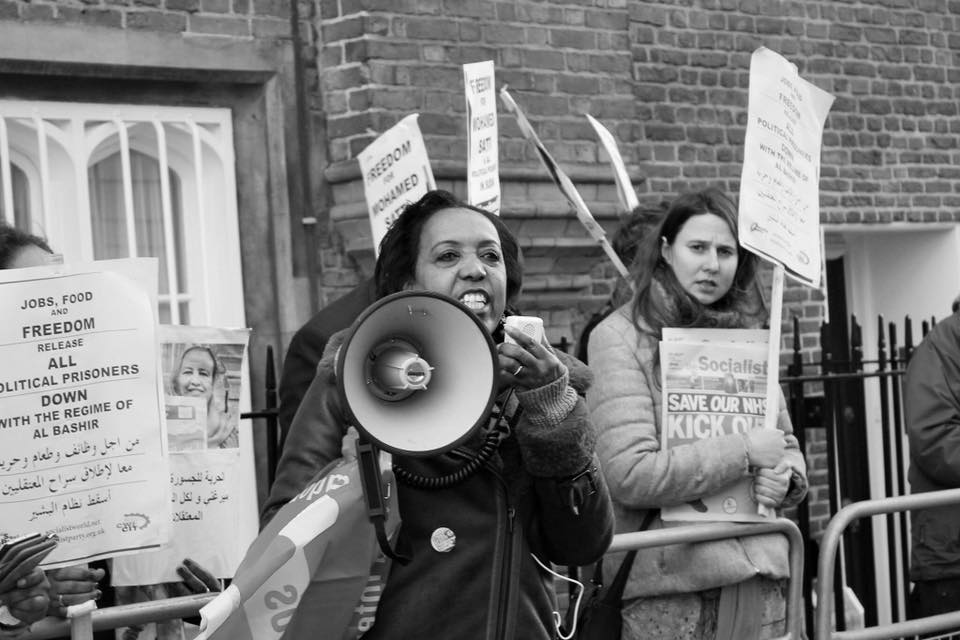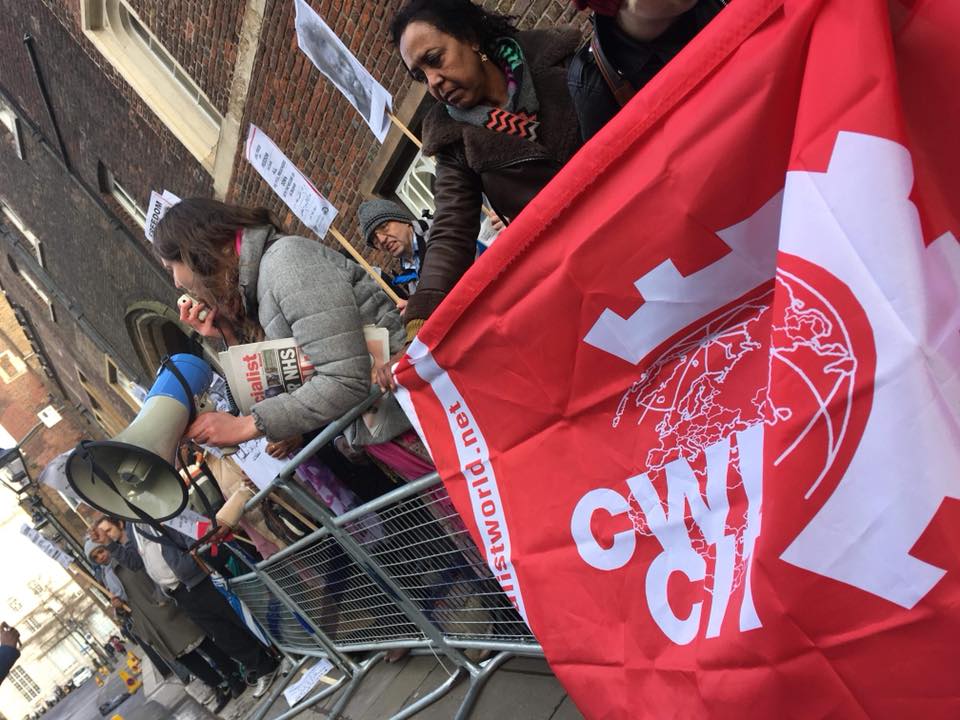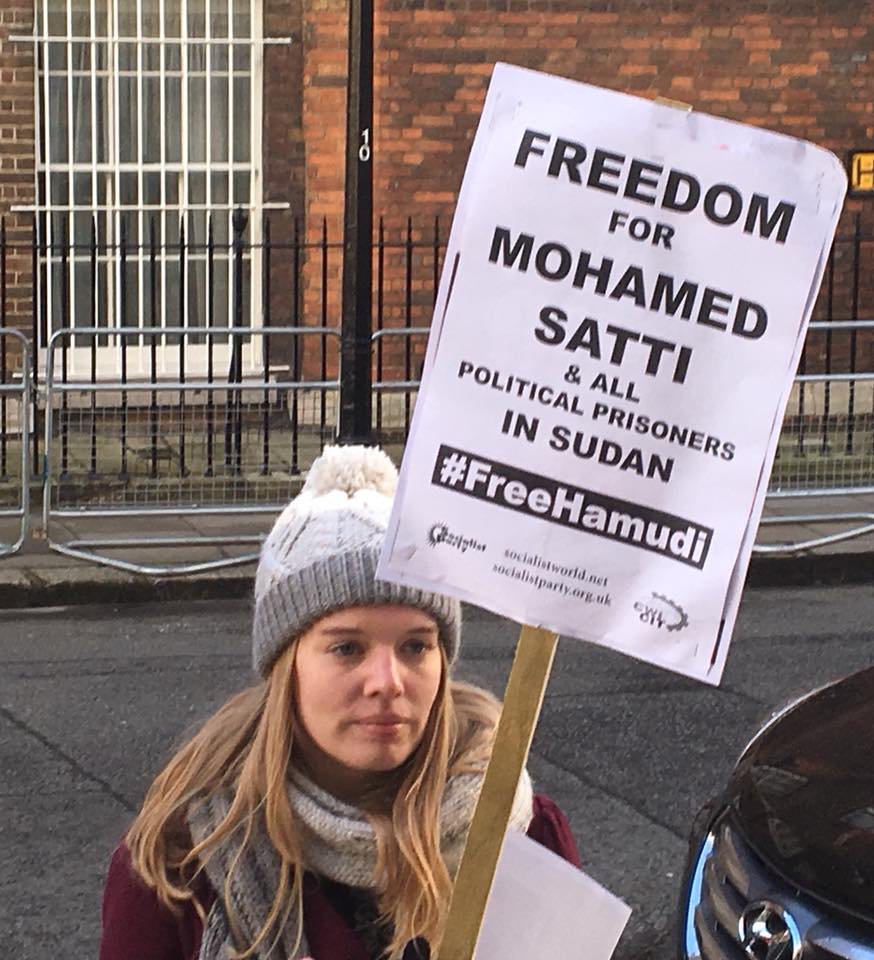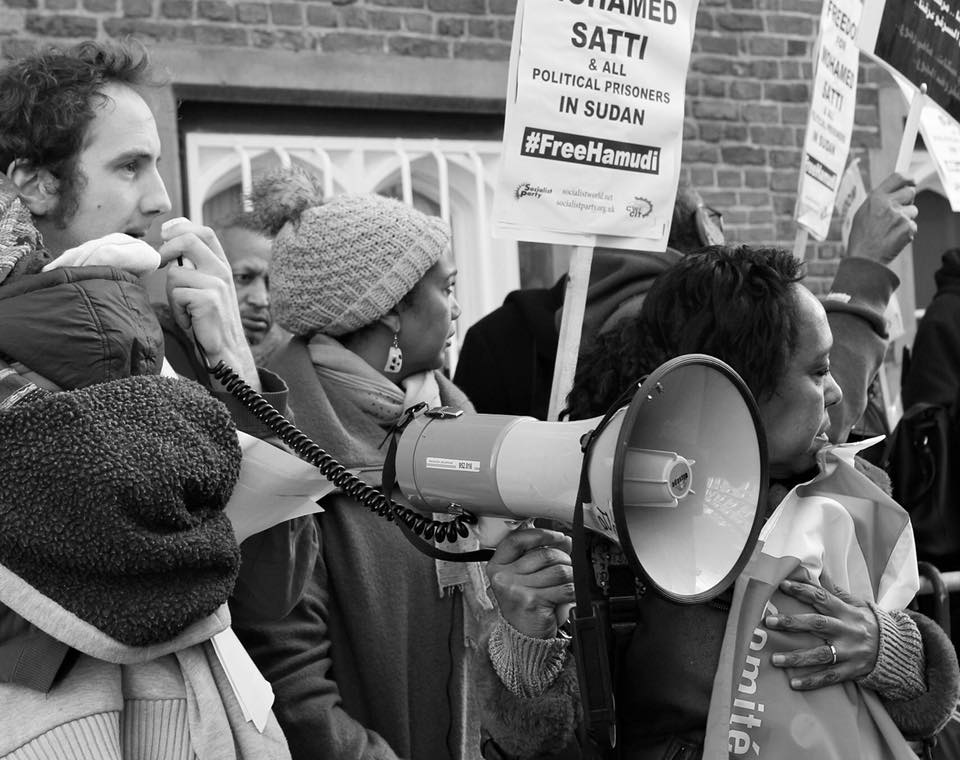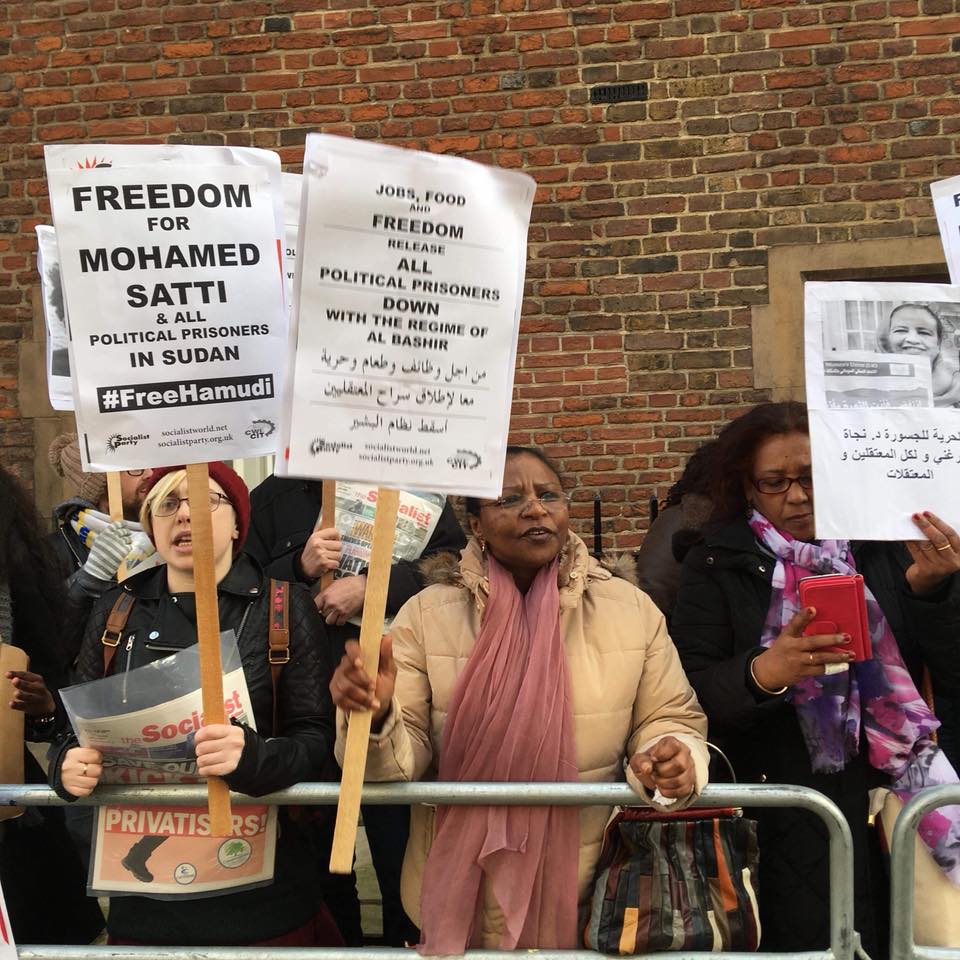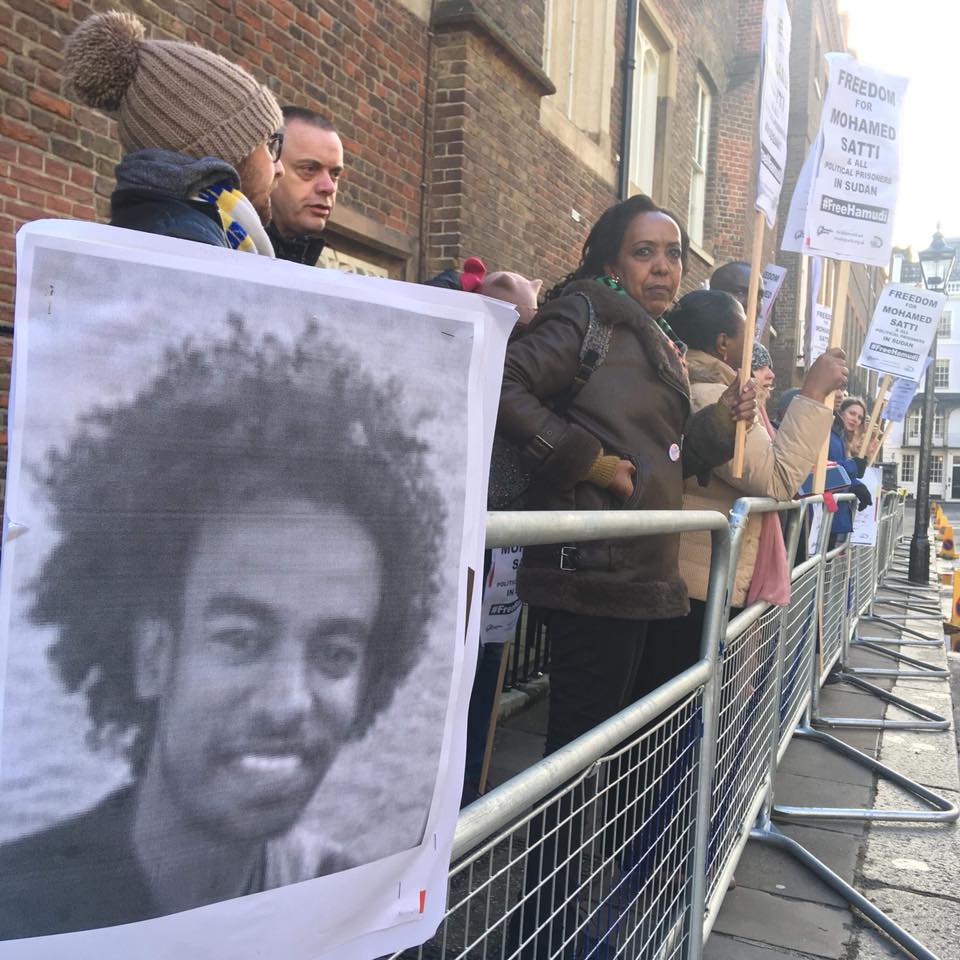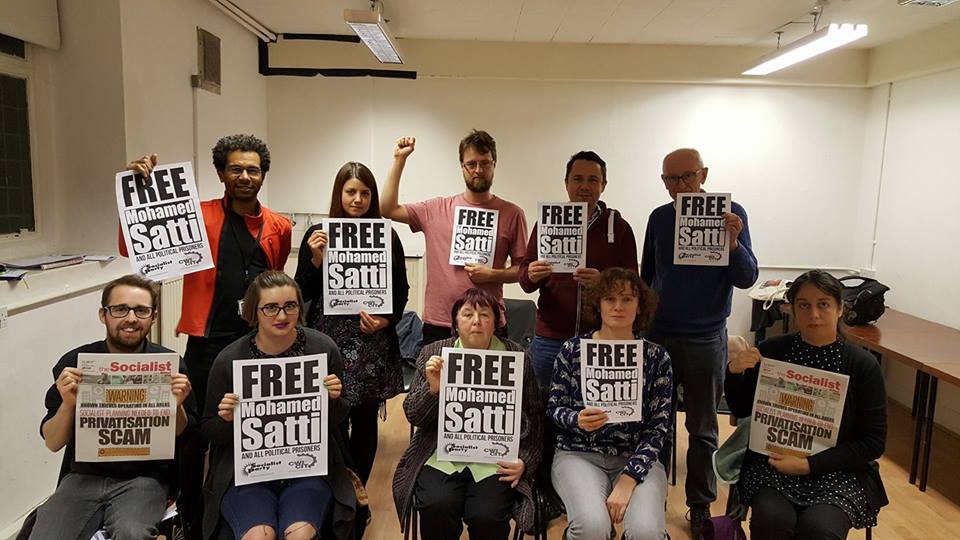 -Carlisle:
-Southampton:
Russia: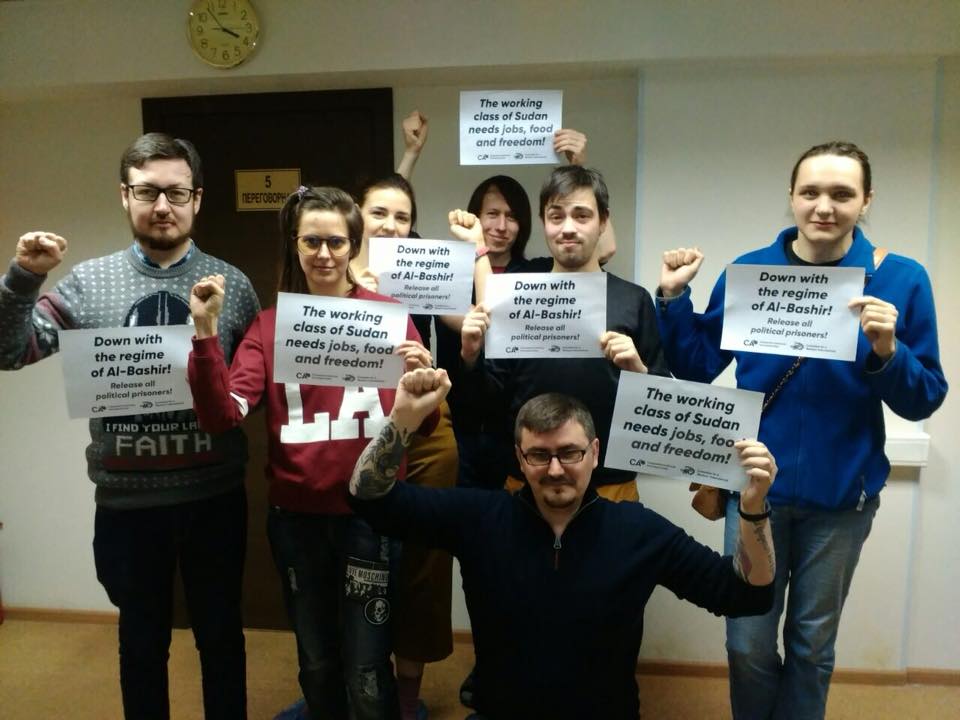 Romania: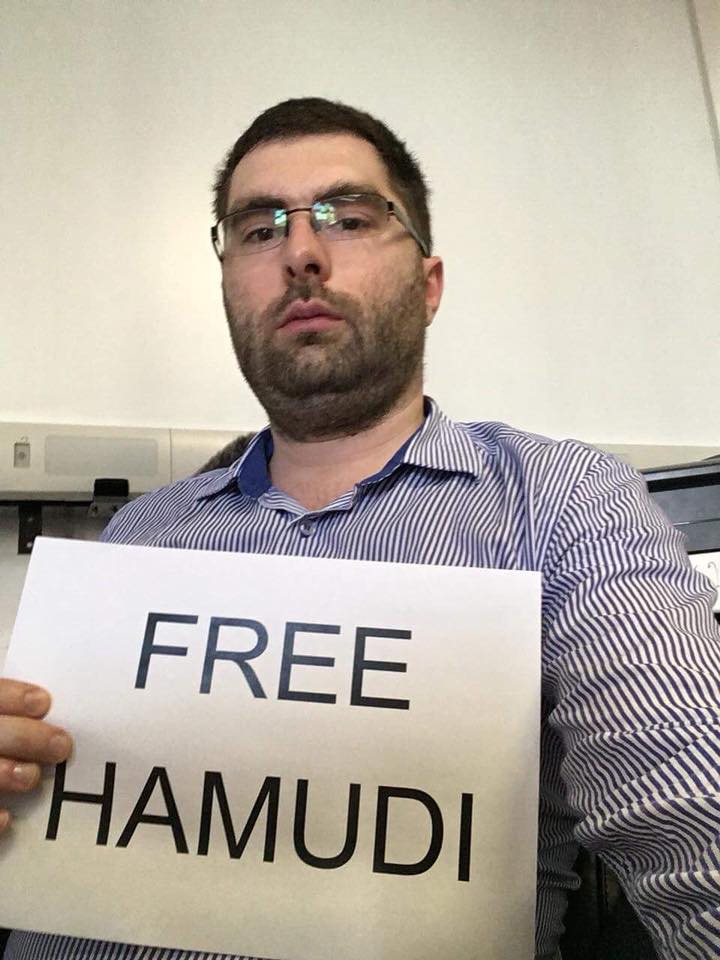 Spanish State: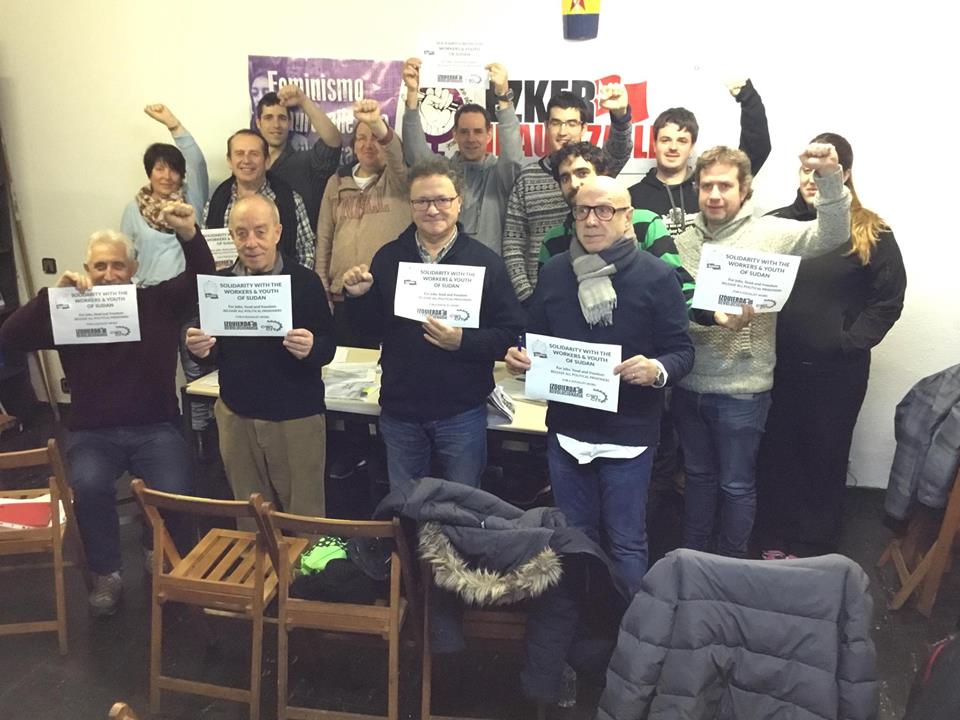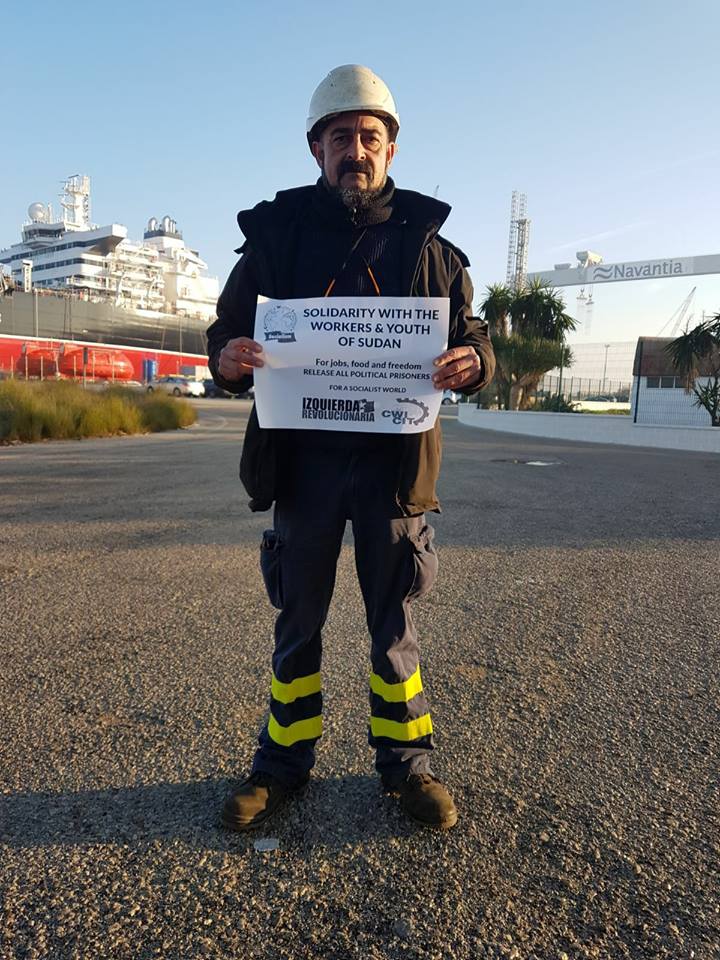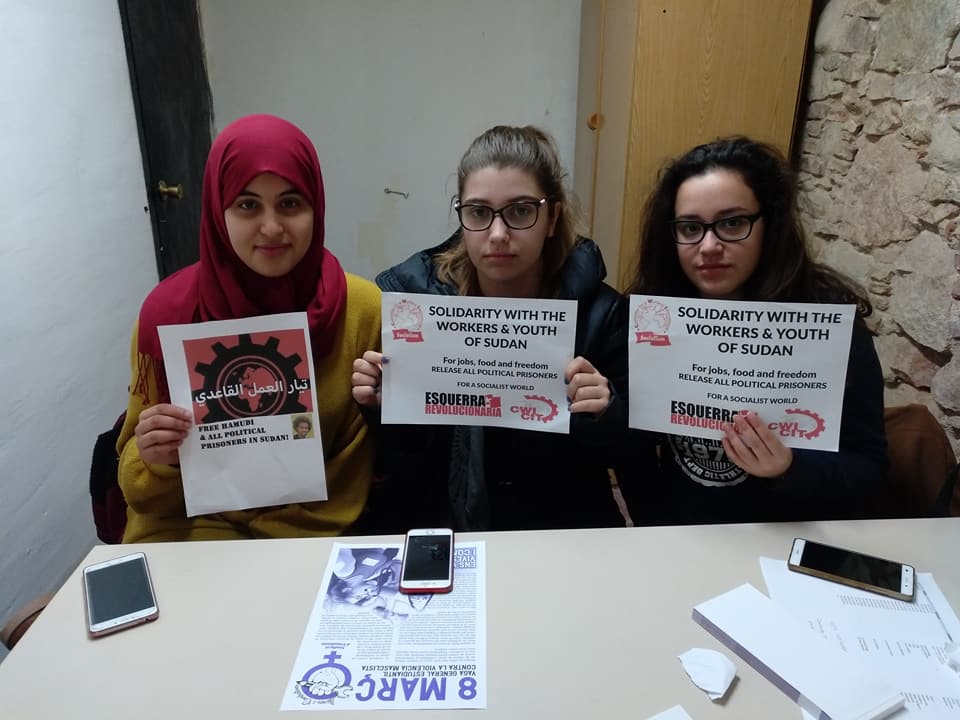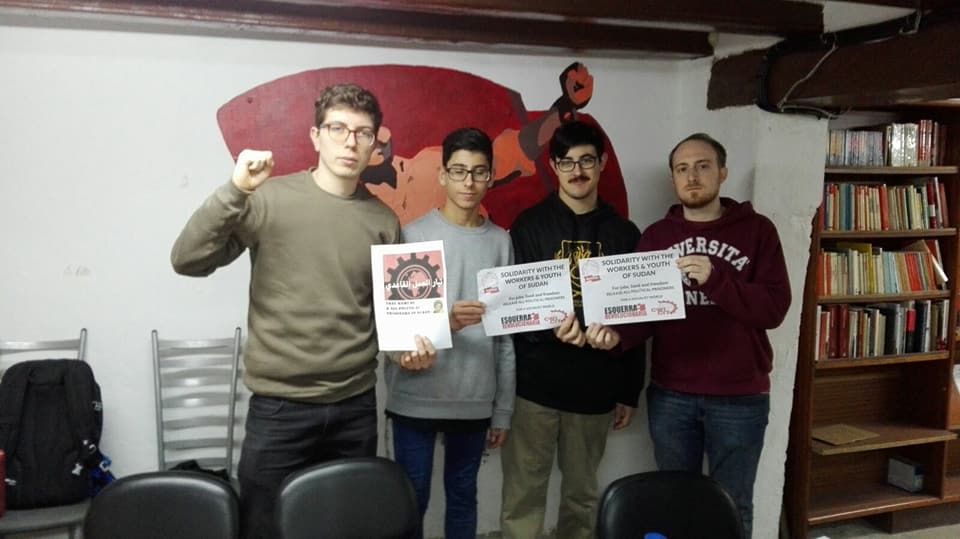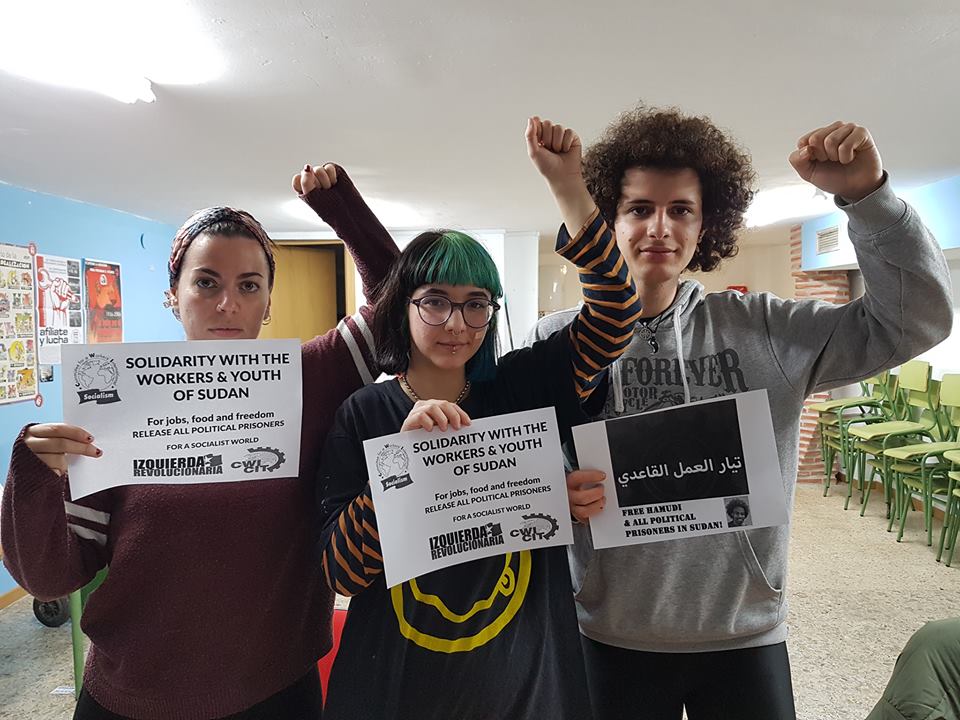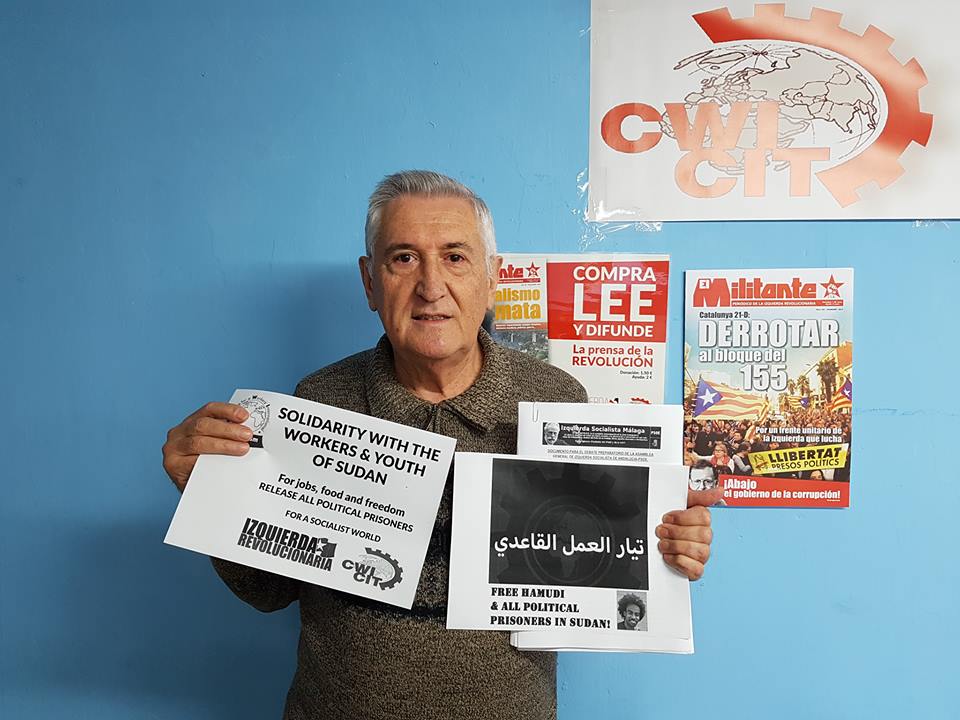 Canada: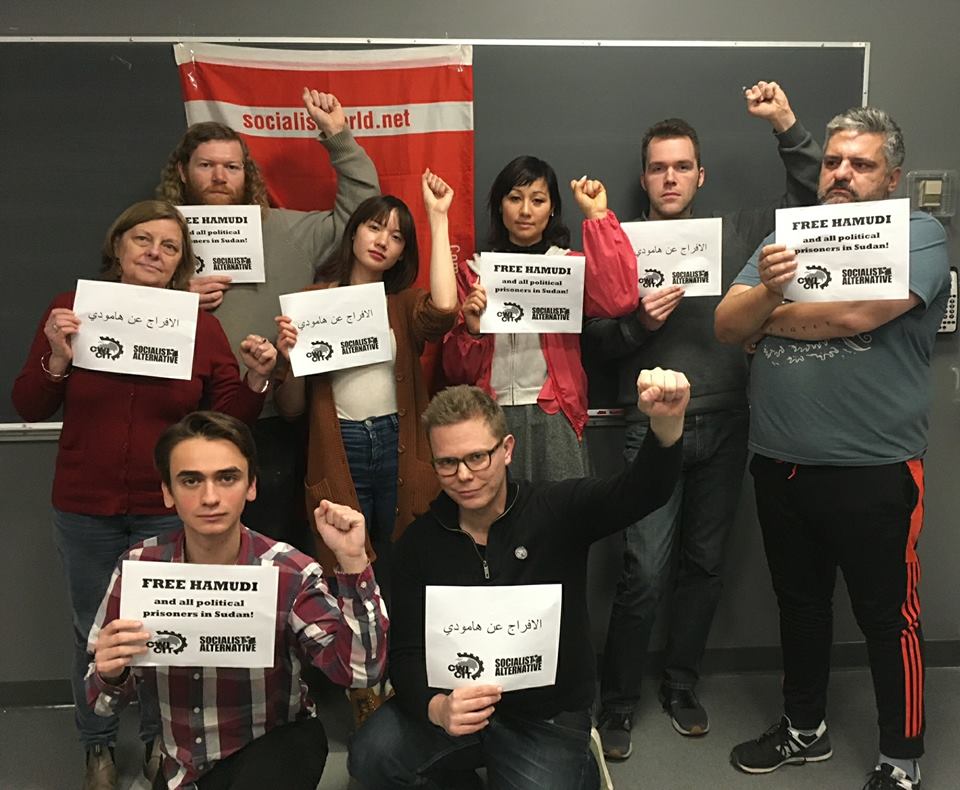 Northern Ireland:
Belgium: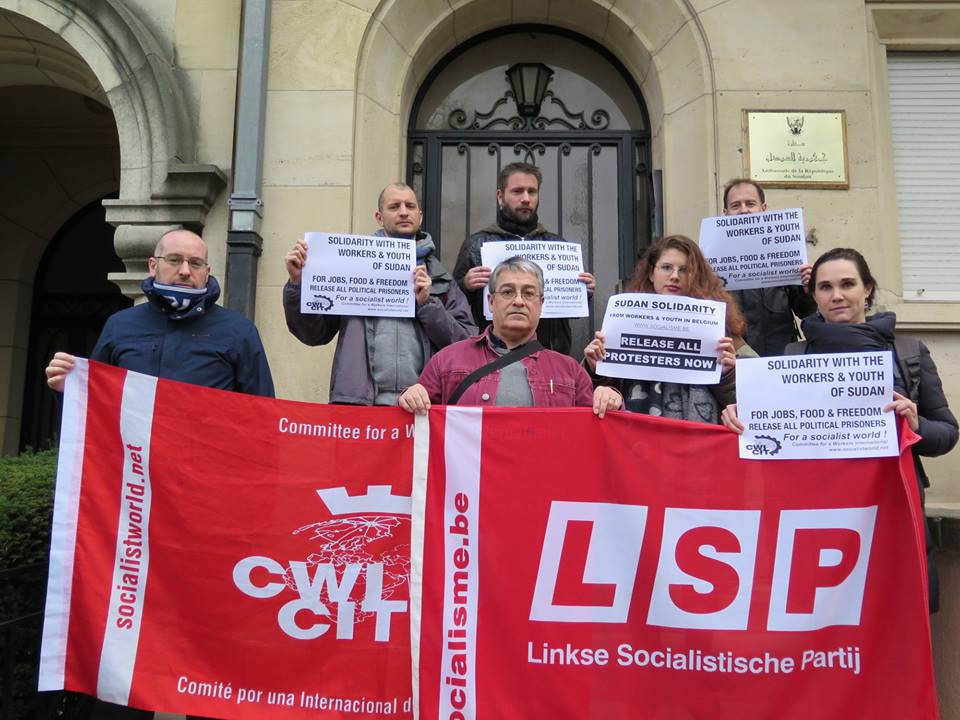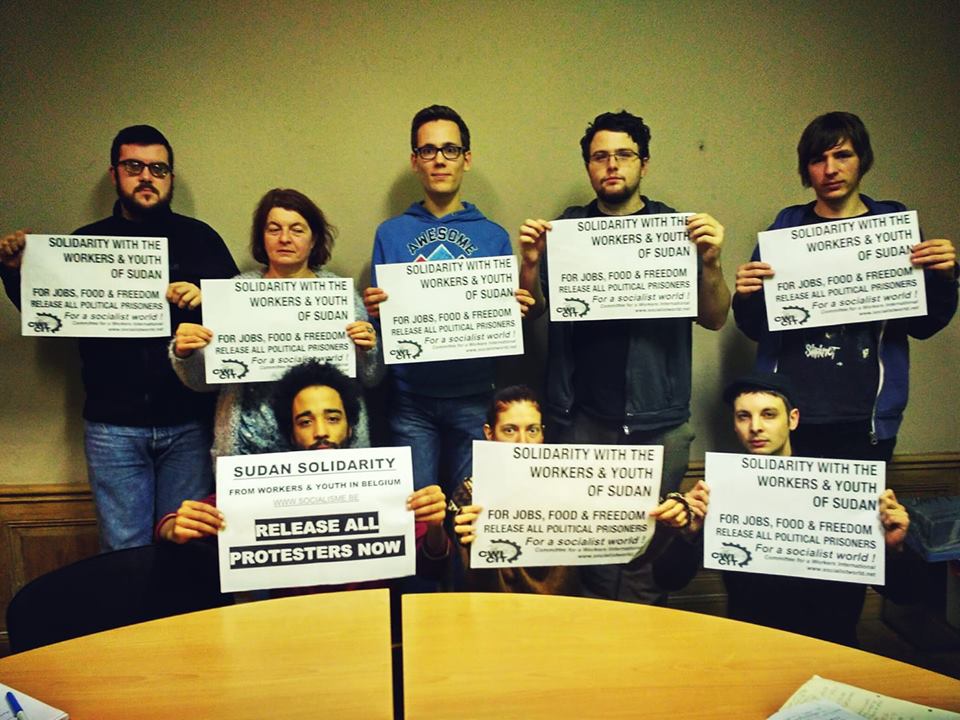 Nigeria: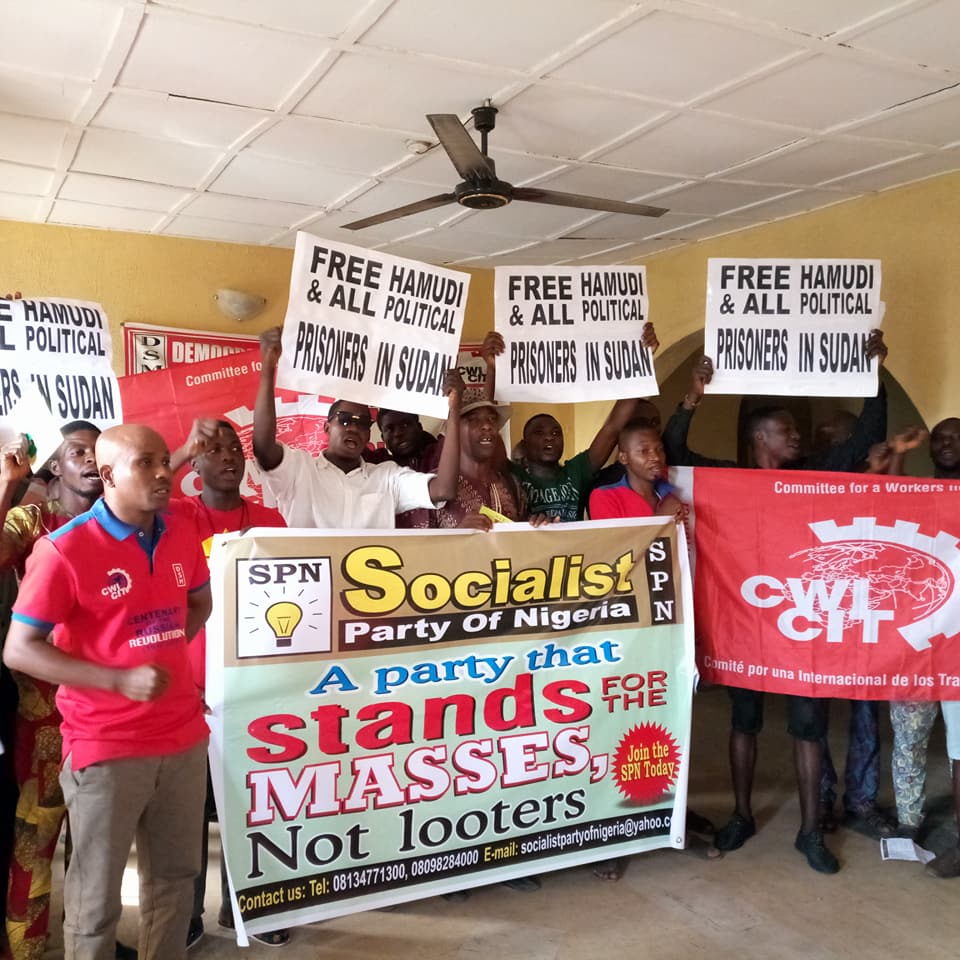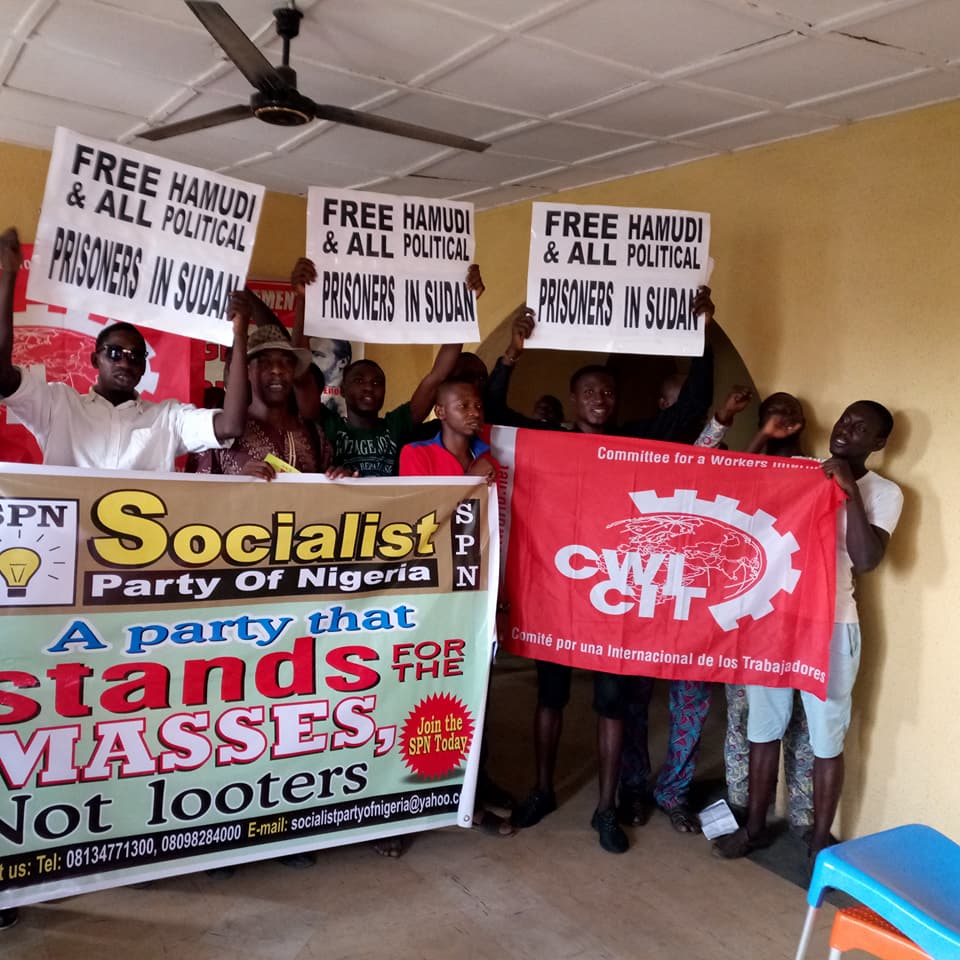 Portugal: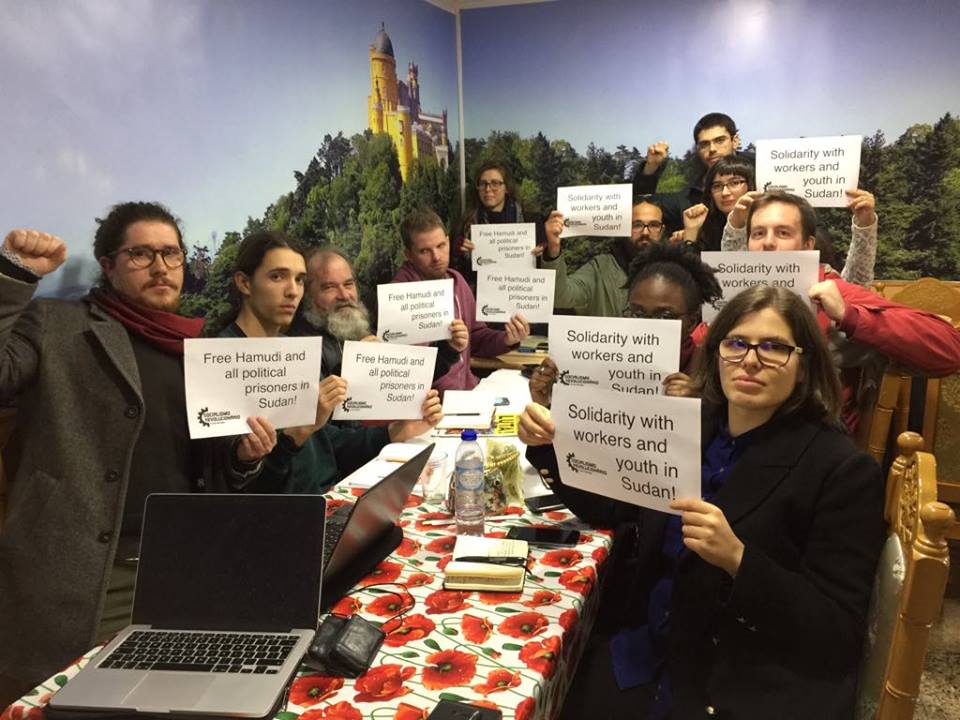 Scotland: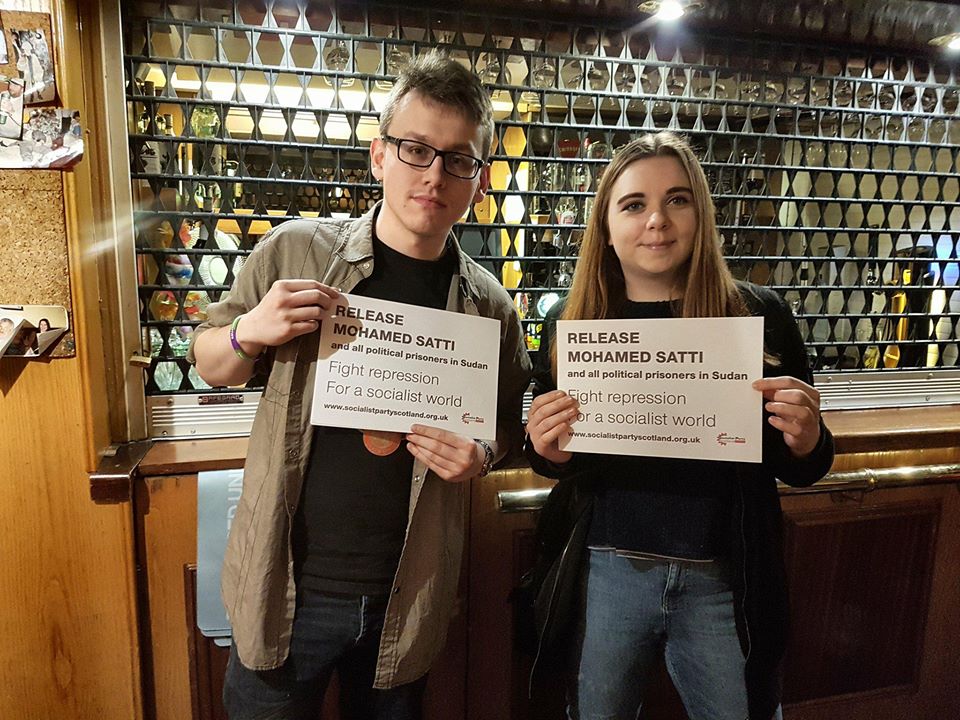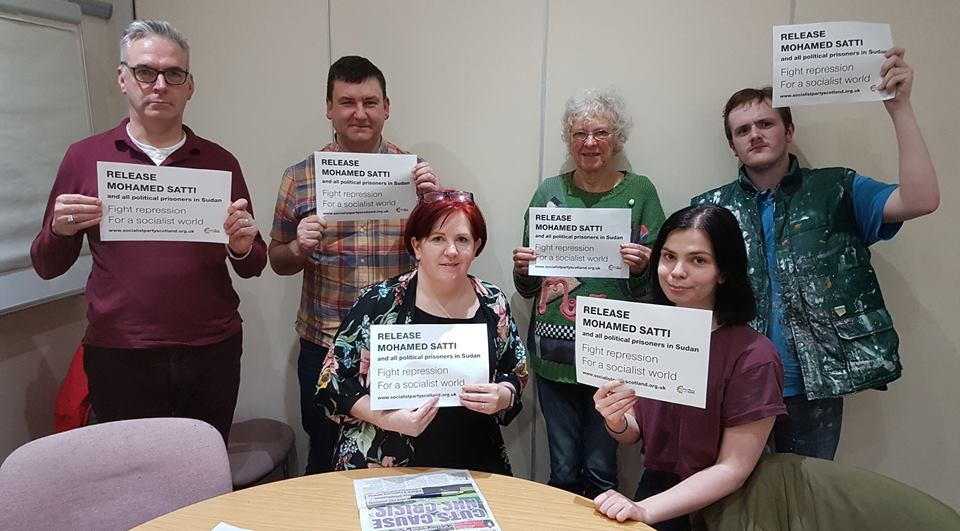 Greece: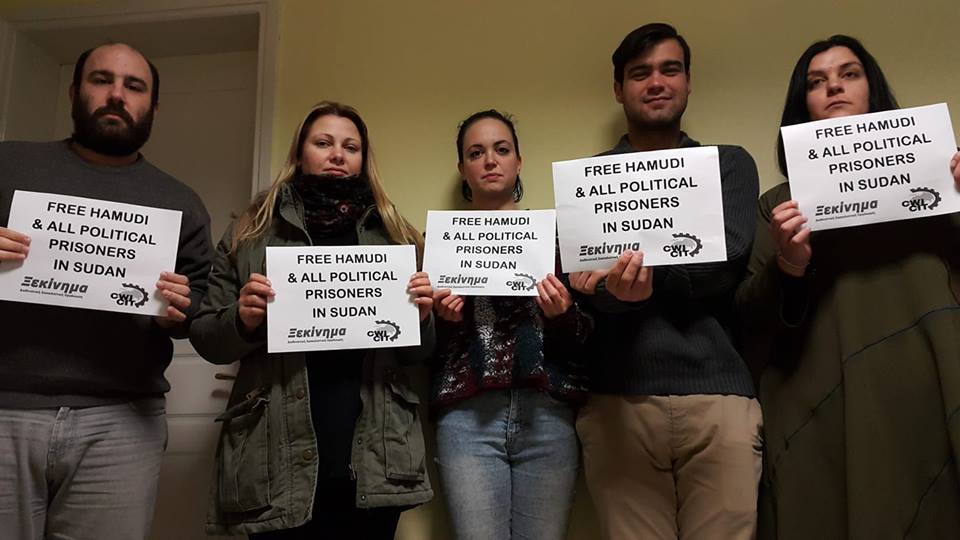 Special financial appeal to all readers of socialistworld.net

Support building alternative socialist media

---

Socialistworld.net provides a unique analysis and perspective of world events. Socialistworld.net also plays a crucial role in building the struggle for socialism across all continents. Capitalism has failed! Assist us to build the fight-back and prepare for the stormy period of class struggles ahead. Please make a donation to help us reach more readers and to widen our socialist campaigning work across the world.

Donate via Paypal

CWI- Please inform us if you are reproducing any material from this site.