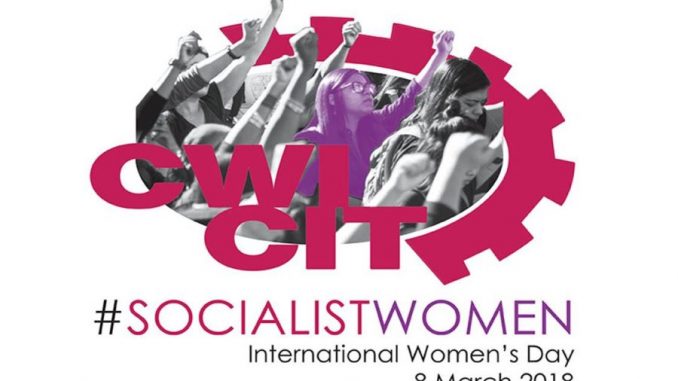 India's leaders have always boasted of the country being characterised by 'unity in diversity' and women are supposed to have been worshipped from time immemorial. The dominant Hindutva philosophy is based on the highly controversial Manusmriti – ancient and obsolete civil and legal codes. It tries to camouflage its blatant brutality and discrimination against women by quoting Hindu religious verses such as "Yathra Naaryantu Poojyente, Tathra Ramanti Devataaha" ("Where women are respected, there the gods reside").
So-called "Indian Democracy" to this day has perpetuated the crime of women being treated as lesser human beings. Be it in relation to employment, wages, health, birth rate or mortality, women are at the receiving end of atrociously unequal treatment.
According to recent figures released by the Indian Ministry of Finance through its Economic Survey 2017-2018 this January, a staggering 63 million women are now 'missing' from India's population. This is the number of females destroyed before, or at, birth who should still be alive, if not for this most gruesome form of discrimination. The report estimates that nearly 2 million women are lost every year in this way. The report further estimates that an additional 21 million girls are "unwanted" by their parents who would have preferred a boy instead.
Crimes against women
The map of India is blotted with crimes against women. After the particularly horrific case of rape in Mathura in 1972, the National Crime Records Bureau started counting and documenting the rapes taking place in the country. Nevertheless, the infamous Gujarat riots, where countless Muslim women were subjected to torture and rape, the Soni Soori case in Chattisgarh and the Armed Forces Special Powers Act atrocities in the North East and Jammu and Kashmir hardly find any space in the mainstream media owned by big business.
On average, a rape occurs every 20 minutes in India and a child is raped every 76 minutes. A relentless, silent war against women is waged in numerous ways from killing them in their mother's womb to punishing women for giving birth to girls and persecuting women for challenging traditional male bastions.
The violence against women is a product of a diseased system called capitalism where people are conditioned to see women as inferior and to see women's bodies as commodities or objects meant only for men's pleasure.
Class-based society
There have been notable demonstrations of protest in India against rape. But a campaign against rape in isolation from all other aspects of women's oppression will not serve the purpose. Rape, like domestic violence and sexual harassment, is a symptom of a deeply unequal class-based society that leads some men to think that they can control women, including sexually. This is reinforced by women's material inequality and lower status in society. We must challenge sexism and through the process of struggle see millions of people questioning the brutal, sexist and exploitative capitalist society in which we live and look for an alternative beyond capitalism.
There have also been notable cases of brave women speaking out against the system and for women's rights. They have been hounded in the pro-government press and bombarded with threats of physical assault, rape and death. In September last year, one of the most outspoken female journalists, Gauri Lankesh, was murdered by gunmen on the doorstep of her home in Bangalore.
It is becoming increasingly clear, however, that women, particularly young women are in the forefront of the struggle to change society. This is bound to take them to the road of challenging capitalism, which not only perpetuates discrimination against women, but in fact sees to it that patriarchy and other feudal practices such as casteism and religious obscurantism are kept alive in order to further its exploitation.
Women in recent years, through their collective struggle, shoulder to shoulder with men, are determined to end the exploitative system of capitalism and usher in a system of equality, rid of all forms of exploitation of women.