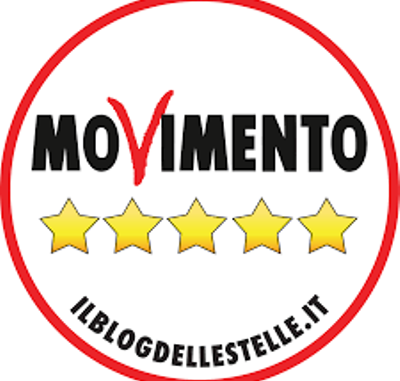 Las elecciones generales del 4 de marzo han generado un terremoto en el panorama político italiano. El PD (Partido Democrático), Renzi y todo el gobierno han sufrido una derrota humillante mientras Forza Italia ha visto reducirse sus consensos significativamente. Los resultados de esta jornada electoral marcan el triunfo de las fuerzas populistas en detrimento de las fuerzas "moderadas" y de gobierno.
Con una afluencia del 73%, más del 50% de los votos ha ido a los partidos antisistema. Esta situación refleja un claro rechazo de la política tradicional y un fuerte deseo de cambio después de años de corrupción, austeridad y masacre social contra la gente humilde. El triunfo del Movimento Cinque Stelle (M5S) debe ser interpretado como lo que es, un gigantesco rechazo a la política tradicional y del estado de cosas actual.
Los resultados electorales son una fotografía difuminada y a contraluz de las relaciones de fuerza y del nivel de conciencia de la gente común en un momento determinado. El resultado de unas elecciones no modifica el estado de las cosas, sino que se limita a registrarlo. Bajo este punto de vista, el triunfo de las ideas de derechas y la pulverización de la izquierda es un fenómeno activo desde hace algunos años.
La caída del voto al PD, el principal partido de la coalición saliente, no tiene precedentes. Al parlamento, el PD ha superado por poco (con el 18,8% de los votos) el resultado obtenido por la Lega, un resultado bastante lejano al 40% de las elecciones europeas de hace cuatro años. Como consecuencia de la aplastante derrota, Renzi se ha visto obligado a anunciar su dimisión como líder, pero precisando que tiene intención de hacerlo solo al término del proceso de formación de un nuevo gobierno, es decir, en un futuro que todavía está por definir.
La escisión del PD, Liberi e Uguali (LeU), que habría debido representar la nueva alternativa "de izquierdas", ha superado por poco el umbral del 3%. El día antes de las elecciones, Grasso, líder de LeU, ha mostrado la verdadera naturaleza de su partido anunciando la voluntad de formar una coalición post-electoral con el PD. Con el 32% de los votos obtenidos a nivel nacional, el M5S es de lejos la organización política más importante del país. En el sur ha obtenido cifras récord, el 40% de los votos en Puglia y en Sicilia e incluso el 50% en algunas zonas de Campania.
A pesar del éxito, el M5S no podrá formar un gobierno mayoritario solo. Di Maio, líder del M5S, ha pasado los últimos meses coqueteando con el mundo de los negocios y de las finanzas, intentando presentarse, con poco éxito, como un presidente del gobierno creíble y al M5S como a un partido capitalista fiable. Ha declarado que está abierto a la idea de formar alianza con otros partidos, ha cambiado su opinión sobre el euro y sobre la Unión Europea, entre otras cosas.
Hasta qué punto será capaz de seguir por el camino de intentar formar un gobierno es una cuestión abierta, ya que el rumbo emprendido se aleja cada vez más de los orígenes del M5S, un movimiento que nace de una total oposición a la "casta" política y a los partidos tradicionales. Si el M5S decidiese entrar en coalición con alguna de las otras fuerzas políticas, probablemente estaría remando en su propia contra y sufriría la escisión de una parte más radical que intentaría volver a sus orígenes antisistema.
El centroderecha ha emergido como la coalición más grande, pero con el 37% de los votos no posee una mayoría real parlamentaria. El cambio significativo es que la Lega, que basó su campaña electoral en el miedo a la inmigración y en la guerra entre pobres, es ahora el partido más grande de centroderecha encabezando la coalición con Fratelli d'Italia, que triplicó sus votos. La campaña electoral giró en torno a la cuestión de la inmigración y los principales partidos adoptaron una posición de rechazo hacia ella. De entre todos, destacó la Lega por manipular la cuestión migratoria. A nivel nacional, con respecto a las elecciones del 2013, la Lega cuadriplicó su porcentaje de votos pasando de un 4,1% a un 17,4%.
Por primera vez desde su nacimiento, la organización neofascista CasaPound también se presentó a las elecciones obteniendo el 0,9% de los votos. Se trata de un resultado que no satisface al portavoz Di Stefano, pero que no puede tranquilizarnos debido a que esa formación ha superado sus propias barreras, y teniendo en contra el hecho de que se haya presentado también la lista "Italia agli italiani" (formada por Forza Nuova y Fiamma Tricolore), obteniendo el 0,4%. El atentado de Macerata, sucedido durante la campaña electoral, en el cual el militar neofascista Traini hirió gravemente a seis inmigrantes, así como el homicidio de Idy Diene, el senegalés asesinado el 5 de marzo sin ningún motivo por un hombre que quería suicidarse, han mostrado el peligro que representa la política del odio que fomenta la derecha populista. Ante este cuadro de posicionamiento a la derecha del país y de apoyo al M5S y a la Lega por la clase trabajadora en el norte y en el sur, es necesario luchar con fuerza por un anti-racismo de clase.
La recién creada lista de izquierda Potere al Popolo, a pesar de no haber superado el 3%, ha obtenido más de 370 mil votos a nivel nacional. Para un movimiento que se formó hace tres meses, que no dispone de grandes recursos y que no ha tenido una gran cobertura mediática, se trata de un resultado modesto pero importante en la fase en la que nos encontramos. Potere al Popolo es un movimiento que nació desde abajo, de cientos de asambleas locales llevadas a cabo en más de cien ciudades del país que han atraído y activado a decenas de miles de personas, sobre todo de jóvenes. Potere al Popolo representa el intento de reconstruir una izquierda popular y anticapitalista en nuestro país, y por este motivo Resistenze Internazionali (CWI Italia) se ha unido a la lista, participando en la campaña electoral y aportando un candidato al parlamento regional en Liguria. En esta fase, el objetivo debe ser el de construir desde abajo una red de militantes políticos, sociales y sindicales capaces de responder con fuerza a la propaganda racista, a las agresiones neofascistas y al nuevo ataque que, una vez terminada la campaña electoral, las fuerzas políticas de la clase dominante lanzarán contra las condiciones de la vida de la clase trabajadora (ajustes desde Bruselas, ley de presupuestos, etc.).
Los 370 mil votos que Potere al Popolo ha obtenido con una campaña electoral autofinanciada, sin nombres conocidos, luchando contra una deriva racista y antiobrera de todas las fuerzas políticas, representan un excelente punto de partida para dar peso, voz y representación política a nuestra gente. Si Potere al Popolo consigue organizar políticamente aunque solo sea un votante de cada diez de los que los han votado, por primera vez conseguirá dar vida a una fuerza política organizada armada con un programa a la altura de la crisis y capaz de influir en las correlaciones de fuerzas. Para hacer esto será necesaria la implicación desde abajo de los cientos de militantes y activistas de base que se han activado o reactivado en esta campaña electoral.
En esta fase inicial todavía es difícil prever el desarrollo de la situación. Podremos asistir al nacimiento de una coalición de centroderecha dominada por la Lega, o bien de una coalición entre M5S y Lega, PD / M5S o M5S / Alleanza FI, una "gran coalición", un gobierno técnico, un gobierno provisional con el fin de cambiar (una vez más) la ley electoral, o quizá nuevas elecciones. Todos estos escenarios son posibles, pero lo que sí es cierto es que ningún gobierno será capaz de resolver los problemas que afectan a los trabajadores y la gente de a pie. La crisis económica, política y social del capitalismo italiano continuará y la construcción de una alternativa anticapitalista a través de la lucha es la única solución para salir de ella.
Special financial appeal to all readers of socialistworld.net

Support building alternative socialist media

---

Socialistworld.net provides a unique analysis and perspective of world events. Socialistworld.net also plays a crucial role in building the struggle for socialism across all continents. Capitalism has failed! Assist us to build the fight-back and prepare for the stormy period of class struggles ahead. Please make a donation to help us reach more readers and to widen our socialist campaigning work across the world.

Donate via Paypal

CWI- Please inform us if you are reproducing any material from this site.