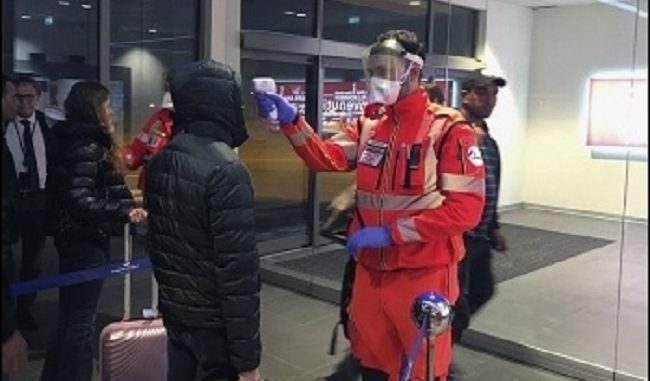 With confirmed coronavirus cases in the thousands, the government of Italy has placed the entire country on lockdown.
Prime Minister Giuseppe Conte first quarantined 16 million of the country's 60 million population in infected 'red zones', then announced that "the whole of Italy will become a protected zone."
Jo, a teacher from Bologna, spoke to the Socialist. "The children have already been at home for two weeks because the schools have been closed and they're saying they won't open again until 3 April. I'm self-employed so if I don't work I don't get paid.
"That's six weeks without any money. How am I supposed to feed my kids? The government is doing nothing to help us. And the health service is on the verge of collapse."
The mayor of one small village with over 1,000 Covid-19 cases, Castiglione d'Adda, has said "we feel truly alone. People are ill and are not receiving the necessary assistance. Help us please."
As we go to press, all schools and universities are closed, and all public events banned, until 3 April. There are police and military checkpoints to block non-emergency travel. Prisons have suffered riots after suspending visiting rights. Major airlines have cancelled all flights to the country during March.
Thousands flooded roads and train stations to try to escape when the decree was leaked. The panic is understandable – no pay, no public services, and a crumbling healthcare system.
The state has promised €10 billion to support businesses and households and pledged to suspend mortgage payments. Calming the panic and stopping the spread will need a still greater influx of resources – and democratic oversight of the response by local workers and residents, rather than shock diktats from Rome.