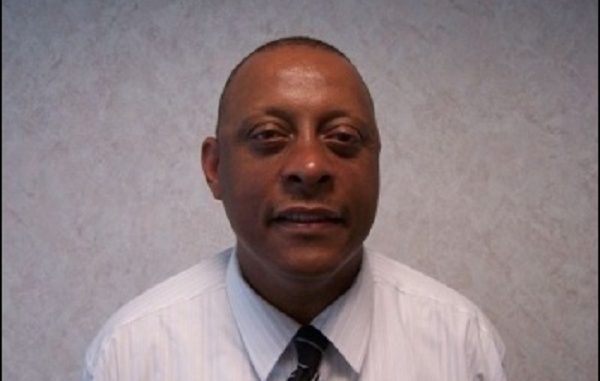 Socialist Party members in Liverpool and elsewhere, and Unison activists, members and staff, are shocked and saddened by the death, as a result of coronavirus, of our comrade Raph Parkinson (1958-2020).
It is a sign of his unassuming nature that few people are even aware of his full name, Raphael Peter Parkinson; he was just plain Raph to us all.
On leaving school, Raph started working for Merseytravel, where he first joined Nalgo, the union that was later to merge into Unison, and became a Nalgo representative within a short time of starting work. Following that, he worked for Liverpool City Council and continued his trade union activity for many years before working for Unison itself.
During the 1980s he was impressed by the determination of Liverpool's Militant-led Labour council to defend jobs and services in the city and to build houses to get working people out of slum property, so he became involved with Militant himself. This was no mean feat. In Raph's community in Liverpool 8, the Black Caucus, fundamentally hostile to the council, had a degree of influence, and the leadership of the Nalgo branch in the city council was prone to exhibit hostility to the council campaign. But Raph was firm to his principles and was unaffected by such pressures.
When Unison introduced reserved seats, later to become black members' seats, on its National Executive Council (NEC), Raph was in the first cohort to be elected, and held his seat for a number of years.
His mild, soft-spoken manner belied his determination. He fought hard for his socialist ideals within the union, particularly in combatting racism, and was instrumental in getting the union to support the campaign against racism on the football terraces, Show Racism the Red Card, initiated by Militant supporters. Raph was an ardent Liverpool supporter but, unusually for Merseyside, was also a keen cricketer, a legacy of his Caribbean heritage.
Raph's work on the NEC was not all plain sailing. On one occasion he chaired a disciplinary panel that eventually expelled an active fascist from Unison's ranks. The hearings for this case were 'lobbied' by members of the British National Party, in a continuous attempt at deliberate intimidation.
As a Socialist Party member, Raph spoke out against the leadership of Unison when it took action against four party members in what came to be known as the 'Three wise monkeys' case. He was particularly angered by the false accusations of racism levelled against them and was ecstatic when the employment tribunal and the employment appeal tribunal upheld the case of the four.
The recent dispute within the Committee for a Workers International unsettled Raph, and he stepped back for a brief period of reflection, before deciding that the party leadership in Britain was correct, coming back into full membership.
Raph's last act as a party member was probably to ring Hugo Pierre and wish him success in the forthcoming election for the general secretary of Unison.
We send our condolences to Raph's family, and in particular to his partner Laura and his sons Joel and DJ.
A great, principled fighter who always had your back
I just can't believe the really sad news that my friend and comrade Raphael Peter Parkinson has died. Such a great, principled fighter who always had your back. He was never afraid to speak up for and defend the right ideas, even when these were unpopular.
I first met Raph in the heat of the struggles of Liverpool city council in the mid-1980s. He stood squarely with the 47 councillors and argued for a class position, and never backed down from that. We later fought together as comrades in our union, Nalgo as it was then. I was really proud when Raph became the first person to hold a black members' seat on the Unison national executive council (NEC). He was a pioneer in that role, something I can only hope to emulate following in his footsteps.
Raph was a proud socialist fighter, steeped in the traditions of Marxism. Hearing the news of his untimely death is heartbreaking. But it's giants like Raph that will continue to inspire us.
Of course, like all of us he had his faults, supporting Liverpool being the main one! But he had great banter, and of course passion for that and his love of music.
RIP Raph, and condolences to all his family.
Hugo Pierre, national black members' rep on Unison NEC (personal capacity)