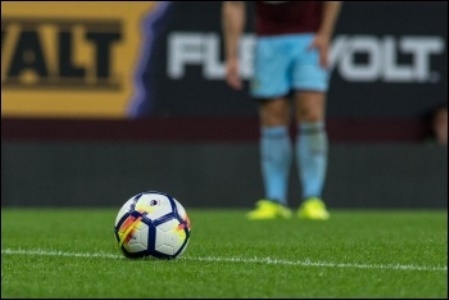 'Project Big Picture' – a plan initially put forward by Manchester United and Liverpool football clubs, and discussed by the English Premier League – is a plan put forward ostensibly to offer the football industry stability, at a time when the coronavirus pandemic has closed football grounds and put many clubs in a financial meltdown. Macclesfield Town has already been wound-up.
Premier League clubs spent £1.2 billion in the latest transfer window. This sum could have solved football's financial worries.
Big clubs such as Arsenal have spent heavily in the transfer market and on wages. They recently rewarded Mesut Özil with a reported £8 million loyalty bonus despite him not playing. At the same time, Arsenal has laid off 55 workers, mostly low-paid staff, including their mascot. Similar lay-offs have happened up and down the country.
The proposals put forward by the billionaire corporation-owned clubs should be discussed, not behind closed doors but at meetings of fans, local community representatives, the players' union the PFA and the fans' organisation the FSA, at every club in the football pyramid, and in the women's game.
My book 'Reclaim The Game', first written at the outset of the Premier League, warned of the dangers of the 'greed is good Premier League'; even though my club, Queens Park Rangers, was a founder member.
The depth of football in England and Wales needs to be safeguarded. Football clubs are an integral part of working-class communities. 49 clubs have played in the Premier League. There is life outside the Premier League. The English Football League Championship attracts huge attendances. Only the German Bundesliga, the English Premier League and Spanish La Liga attract bigger attendances.
Big clubs like Portsmouth, Ipswich Town and Sunderland all play in the third tier of English football.
We need to reclaim the game from the control of the billionaire owners who want to dictate how football should be governed and financed. We cannot tolerate nine clubs dictating how hundreds of other clubs in the men and women's game should be run.
Already supporters' organisations at Liverpool and Manchester United have come out against the proposals, and issued a joint statement with supporter organisations at the other 'big six' clubs.
The billions in the game should be used to keep clubs afloat who rely heavily on gate receipts, as well as to invest in grassroots football and facilities owned by us.
Clubs should be collectively owned and run by delegates elected from the supporters, the players and employees' unions, and from the local community. This should be emulated in the ruling bodies of the game too.
Supporters have a common cause to reclaim our game. We want football that we can afford to watch, football that we run, and facilities that we own!
'Reclaim the Game' – a socialist programme for football by John Reid – available from leftbooks.co.uk