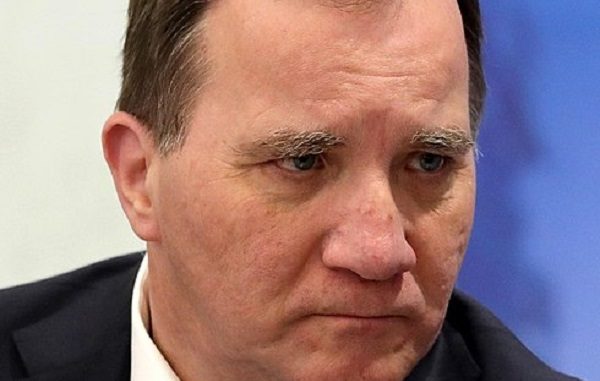 As 2020 came to a close, the Swedish health care system reached a point many feared. Nurses in Sweden's hospitals, strained from months of 13-hour shifts and with no end in sight to the rampant COVID-19 pandemic in Sweden, began resigning from their jobs, unable to carry on.
The COVID death toll in Sweden has passed 9,000, which is more than 15 times that of either Norway or Denmark. Months after the Swedish state chose a heterodox "herd immunity" strategy to keep its businesses open and make profits for the rich, public pressure finally forced the prime minister, Stefan Löfven, and public health chief, Anders Tegnell, to admit their error and change direction.
More and more capitalist voices are turning against Löfven and Tegnell, as well. News media outlets like Forbes, Fortune and the Daily Mail, who sang the praises of Tegnell in April and May, have now declared the Swedish strategy a failure. Eight months after the CWI raised alarms about duplicity in Sweden's statements on the crisis, Foreign Policy magazine now finds "a pattern of apparent official obfuscation" in the response.  Even Sweden's theoretically "apolitical" monarch, Carl XVI Gustaf, has chimed in with his publicly voiced disappointment!
Swedish health care workers knew what was coming. Over a year ago, doctors were lamenting "Awful things are going to happen…everyone is terrified about what is going to happen here". This was in the wake of job cuts at Sweden's major public hospitals, coupled with cuts in the number of intensive care beds and a sell-off of public reserves of PPE. Sweden's government ran headlong into the Coronavirus pandemic and neglected its effects while the virus ran rampant through care homes and immigrant communities. The number of dead is greater than from any single event in Sweden in the past hundred years.
Contempt
Even while the Swedish government now imposes restrictions on the country, its leaders still show contempt for the people they govern. Both Löfven and finance minister, Magdalena Andersson, were caught flouting the new restrictions in separate incidents less than a month after the new rules were imposed. Anders Tegnell, in an astonishing display of defiance of his government's own rules, continues to resist the public acceptance of face masks. Only six per cent of Swedes say they have confidence in Dan Eliasson, a leading official in the Swedish government's Corona response team after he followed up the beginning of travel restrictions with a private holiday to the Canary Islands.
Swedish workers are absolutely right to distrust their government. As in the USA and in the United Kingdom, the Swedish government has provided inconsistent and contradictory advice, implemented badly and with insufficient resources. The needs of Sweden's population have been put behind the wants of Swedish capitalism, at every step. It is no wonder that some layers of the population see the new restrictions as a totalitarian power grab by a corrupt and selfish regime. 
Sweden's workers are in a dire position. Even with drastic action, many more lives will be lost due to the wilful mismanagement of the COVID crisis. The capitalist-backed state, however "neutral" it tries to appear, is constitutionally incapable of putting the interests of the majority of society first. 
The way out
In order to regain control of the situation, Swedish health care workers need to take charge of the healthcare system: allocate available labour, vaccines and other resources based on the democratic decisions of the community and obtain more, without regard for monetary expense. Unions should shut down schools and other workplaces where distancing is impossible, run essential services such as supermarkets on a safety-first basis, and demand full pay and rent freezes for all affected workers. 
Over seven per cent of the Swedish population now tests positive for having had COVID-19. Even if the pandemic were to stop dead in its tracks today, thousands will continue to suffer from long-term effects for the rest of their lives. Capitalist mismanagement has broken Sweden's health care system. How much more can Swedish society take?