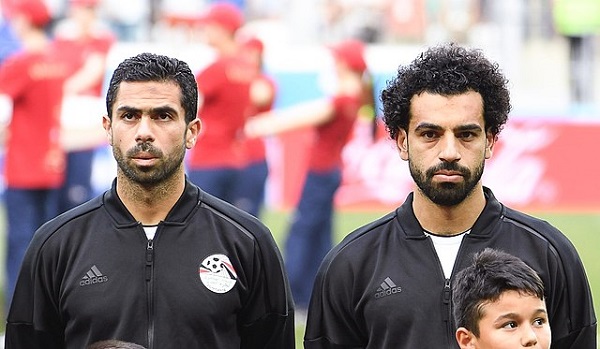 Football's Africa Cup of Nations (AFCON) is currently taking place, with millions following the tournament in the continent and worldwide. Egypt is the most successful nation in the cup's history, winning the tournament seven times (including an unprecedented three consecutive titles in 2006, 2008, and 2010). Yet the domestic football scene in Egypt is increasingly becoming exploitative of young football players.
Could Liverpool and Arsenal's Egyptian footballers, Mohamed Salah and Mohamed Elneny, become international and English Premier League players if they were 15-years old in Egypt today?
Like millions of youths around the world, many young Egyptians dream of becoming professional footballers. With just 74 public parks (in 2017) in Egypt – one for every 1.5 million people – and 84 sports facilities (2018), most young people can only play in the street or on wasteland. The most talented strive to get signed for a professional club's youth teams, as did Salah and Elneny when they started their careers.
But in recent years youth teams have been bought by 'investment clubs' aiming to score easy profits. Instead of investing in training facilities and coaching staff and hoping to sell the best young players on the transfer market after several years, these 'entrepreneurs' have found an easier way of money-making – charging the players themselves. They often even force players who want to leave a team to pay fees to get their necessary paperwork cleared.
Al-Mokawloon al-Arab SC, where Salah and Elneny started as teenagers, now charges LE30,000 a season. A fourth division youth team charges LE3000. The national minimum wage is just LE2400 a month (£113).
Independent Egyptian news website Mada Masr spoke to an 18-year old who fought through five weekly competitive selection rounds to become one of only five successful applicants out of 1800. Many had to travel across Egypt each week, spending a day's wage on fares, as they couldn't afford to stay in Cairo. After being accepted on the final day, he was then asked to pay LE30,000 – an impossibility for his family.
"Only people with money are accepted into teams, regardless of talent," said Tamer Abdel Hamid, a former Zamalek SC and national team player.
Commodities
Capitalism turns everything it can into commodities, making a profit from workers' unpaid labour. Football coaches, trainers, cooks, cleaners, ground staff, drivers, medical and other staff all help develop young players' skills. A few will go on to become the Salahs and Almenys of the future, potentially earning their clubs big transfer fees to pay staff wages.
But this is an unreliable source of profit. Much better from a short-term blinkered capitalist point of view is to get the youths themselves to pay towards staff wages, leaving a bigger surplus for the capitalist to pocket. 
Capitalism as a system no longer develops the means of production – even of footballers. Instead, it is increasingly parasitical, making huge profits for a tiny elite at the expense of working-class people everywhere.
A socialist Egypt would massively expand public parks and facilities so that everyone who wanted to play sport had somewhere to do so. Professional football clubs would be publicly owned and democratically controlled by players, supporters and community representatives.