The apocalyptic floods which have devastated Pakistan, especially Baluchistan and Sindh, have displaced over 33 million people. Now disease, malaria, dysentery, and skin and eye infections from water-born diseases are becoming rife.
Corrupt government and rotten feudalism and capitalism have completely failed to offer significant support for medical and food supplies or housing. Independent organisations from the communities and workers' have taken emergency action to offer some help and assistance to the masses.
The Sindh Workers' Alliance has established centres to provide medical assistance and food to some of the workers and poor affected. They are appealing for help from the workers' movement internationally.
Below we publish their appeal and photos of one of the centres they have established. Donations should be made on the 'Donate'  button on this site and marked 'Sindh Workers' Alliance' appeal.
socialistworld.net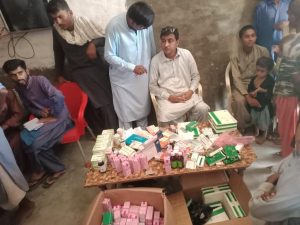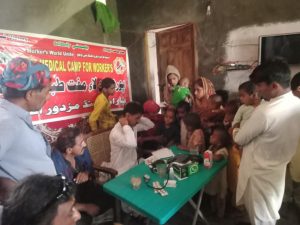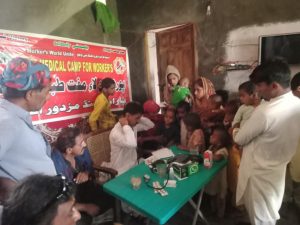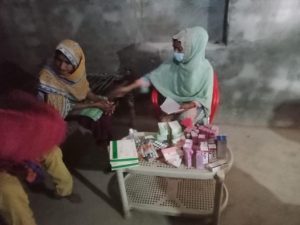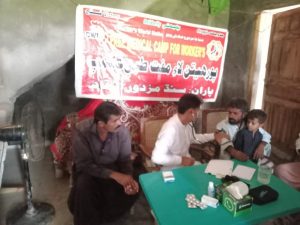 Pakistan flooding disaster – Urgent appeal from the Sindh Workers' Alliance
Special financial appeal to all readers of socialistworld.net

Support building alternative socialist media

---

Socialistworld.net provides a unique analysis and perspective of world events. Socialistworld.net also plays a crucial role in building the struggle for socialism across all continents. Capitalism has failed! Assist us to build the fight-back and prepare for the stormy period of class struggles ahead. Please make a donation to help us reach more readers and to widen our socialist campaigning work across the world.

Donate via Paypal

CWI- Please inform us if you are reproducing any material from this site.