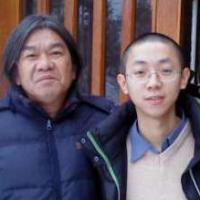 LSD legislator from Hong Kong to speak in support of young socialist Zhang Shujie, forced to flee China
Hong Kong legislator 'Long Hair' Leung Kwok-hung is in Sweden to attend a seminar in the Riksdag (parliament) on state repression in China. The seminar on Thursday 26 January is hosted by the Left Party, under the heading 'Democratic rights in China – witness testimony on how the state is cracking down'.
In addition to 'Long Hair', other speakers include 24-year old CWI supporter Zhang Shujie, who writes for the chinaworker.info website, and was forced to flee China in 2011 due to political persecution. The Executive Secretary of the PEN Chinese Center, Yu Zhang, will also take part, as will a spokesperson for Amnesty International.
China is experiencing the most severe wave of repression against dissidents for more than a decade. This is driven by the one-party dictatorship's fear of unrest, especially in the light of mass revolt against despotic regimes in the Arab world. Thousands have been swept up in this latest crackdown including bloggers, activists, journalists and rights lawyers. Savage prison sentences – a combined 29 year jail term – have been served on three well-known dissidents in the last few weeks: Chen Xi, Chen Wei and Li Tie. And 34 journalists were jailed last year according to US-based Human Rights Watch (HRW).
Zhang Shujie's case has been widely reported in the Hong Kong press, due to the circumstances of his arrest in February last year, as part of the Chinese regime's pre-emptive crackdown on dissent.
Zhang was threatened with up to ten years imprisonment unless he agreed to 'cooperate' with state security agents, who asked him to attend a political meeting in Hong Kong in order to gather information on left-wing activists, both locals and mainland visitors. Rather than do this, Zhang secretly contacted CWI comrades and made arrangements to escape via Hong Kong to Europe.
"Rather than become a spy for the dictatorship, I chose to leave China," he told chinaworker.info. "This was the only way I could defend my right to speak out; not to be silenced as so many are being silenced by state repression."
The main target of interest for the state security bureau seems to have been the CWI-linked group Socialist Action, but their interest extended to other activists including 'Long Hair' himself and his League of Social Democrats (LSD).
'Longhair' told Hong Kong's Oriental Daily newspaper (22 January) that in the case of Zhang Shujie, the State Security Bureau in China were openly violating the "one country, two systems" formula under which Hong Kong is a separate legal and judicial authority from mainland China.
Supporters of Zhang Shujie will hold a protest against repression in Hong Kong on Thursday to coincide with the Stockholm hearing.