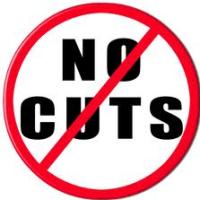 Fight every move by the ruling classes to take away the little gains made by the working people
Last year Social Justice department of central government issued a circular making changes to the scheme of post-matriculation scholarship for students belonging to OBCs (Other Backward Classes). It has changed the scheme from 'committed liability' to 'funds limited' implying all OBC students would not get scholarship. Also as many as 1175 courses like BCA (Bachelor of Computer Applications), BBA (Bachelor of Business Administration) have been excluded from the scheme altogether. Issues came to fore earlier this month when many students didn't get scholarship amount and colleges threatened them not to allow to write exams unless fees were paid.
Obviously these changes smack the very objective i.e. 'social justice' of the scheme. Also this is like first step and if allowed government would not hesitate to bring in similar changes for SC/ ST (Scheduled Castes/ Scheduled Tribes) students. There was mass discontent among students both from rural as well as urban students over these changes as many of them are largely dependent on these scholarships for completing their education. Having been deprived of education for years based on caste hierarchy and lack of quality universal free education, now they are further being excluded by such tactics. This is a classic case of how capitalism intensifies caste oppression.
Also we see this decision as a continuation of State's neo-liberal agenda to privatize and hence commercialize public services like education, health. In particular for past 10 years, the State has been relentlessly carrying out this agenda. Last year Maharashtra legislative assembly passed 'Private university bill' within 3 minutes allowing any capitalist with 100 acres of land and Rs. 5 crore to set up a private university.
No wonder such policies of government have seen an array of schools charging as much as Rs. 1 lakh [= Rs 100,000, around 150 Euro, 120 GBP or 200 US-$] for pre-primary education mushrooming across cities like Pune. Annual fees of medical and engineering already cost anything like Rs. 5 lakh or more. And on the other hand many village students still have to trade few miles to reach to the nearest secondary schools.
New Socialist Alternative- Pune (CWI India) joined Satyashodhak Vidyarthi Sanghatana (Satyashodhak Students' Organization – a students movement inspired by ideologies of Phule, Ambedkar and Marx) calling for a protest rally on 26th March against this. While latter had campaigned heavily in Nashik, Ahmednagar and Dhule districts, New Socialist Alternative – Pune did so in Pune. Though the time for the rally wasn't ideal considering many colleges had pre-exam preparation leaves, as many as 400 students turned out for the rally.
Students' marched from Shanivarwada (at the center of the city) to divisional office of social justice department, a stretch of around 5 km shouting the slogans against such policies. Rally evoked a good response from the city dwellers, who could see students marching to assert their rights to affordable education and social justice.
The delegation comprising students and senior activists met Divisional Commissioner demanding to reinstate scholarship for OBC students immediately. It conveyed that uncertainty over scholarship and subsequently permission to appear for exams was taking its toll on students. Considering the aggrieved mood of students the officer promised to issue clear directions immediately to all colleges not to prohibit any student from writing exams. He also claimed that 1175 courses are not excluded from scholarship list; just that their fund allocations were being re-worked. Looks like government is now attempting to wriggle its way out of the mess, which could otherwise exacerbate more tensions.
While students are happy that they would be allowed to appear for exams, they also realized the importance of sustained campaign to check any further moves in this direction. They resolved to carry on the battle and again mobilize in larger numbers.
It is important to fight every move by the ruling classes to take away the little gains made by the working people over a period of time. At the same time, it is important to broaden the struggle against the real cause of educational crisis in India due to the privatization and commercialization of education on the one hand and the absence of Universal Free Education system on the other, alongside struggles against capitalism and landlordism.