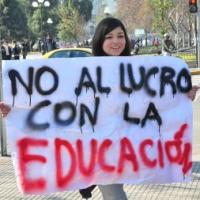 Unamos, intensifiquemos e internacionalicemos la lucha para frenar la destrucción del estado del bienestar
Desde la llegada al poder del PP se están produciendo los recortes más brutales en la historia de la democracia al llamado estado de bienestar. Sin embargo no debemos olvidar que la mayoría de los ataques más importantes que se están produciendo en la actualidad por parte del gobierno se vienen diseñando desde años atrás en autonomías dominadas por este partido o incluso en el mismo estado español a través del anterior gobierno socialdemócrata del PSOE. Este es el caso de la enseñanza pública primaria y secundaria donde se han desmantelado progresivamente sus estructuras y dotaciones en favor de centros concertados o de la enseñanza universitaria donde se introdujo el plan Bolonia orquestado por los capitalistas europeos. 
El actual ministro de Educación hizo público el pasado 9 de julio la nueva contrarreforma educativa que supone unos recortes salvajes de 4.000 millones de euros en educación pública y el despido de más de 50.000 profesores en todo el Estado español, suponiendo un claro ataque a las conquistas sociales y los derechos democráticos de la clase trabajadora. Las reformas que se pretenden llevar a cabo tienen un marcado carácter ideológico y pretenden crear un fabuloso negocio, mediante la privatización de estos servicios públicos, que ahondarán aún más en las diferencias de clase ya existentes.  
La contrarreforma educativa de Wert ha dado lugar este curso académico a un incremento de hasta el 20% en el número de alumnos por aula, la retirada de las becas de comedor y libros, la imposición de tasas de matriculación en la Formación Profesional, y un incremento de hasta el 66% en las matrículas universitarias al que hay que sumarle la considerable reducción en el número de becas universitarias. Con estas medidas no se pretende sino crear una élite de familias que puedan pagar la educación de sus hijos mientras la clase trabajadora tiene que asumir un peso ya insostenible en las economías familiares.  
A todo esto hay que añadir el trasvase de dinero público hacia instituciones de carácter privado-concertado, las cuales han recibido un 30% más de subvenciones, y las exenciones fiscales que reciben en algunas comunidades quienes envían a sus hijos a la educación privada.
Se está implementando una segregación clasista a través de uno de nuestros derechos fundamentales, la educación. Esta segregación se está llevando a cabo mediante la imposición de dos revalidas en 4º de la ESO y 2º de Bachillerato, y una prueba de acceso a la universidad que realizará cada facultad en un sistema similar al americano donde se creará una progresiva elitización de facultades por los recursos que éstas posean (y las empresas que las subvencionen). También se tendrá que elegir aún más pronto el itinerario a seguir por los alumnos; éste se divide entre ir al Bachillerato, para poder acceder a la FP de Grado Superior o a la universidad, u optar por acceder a una FP de Grado Medio cada vez más devaluada, convirtiéndose en una elección prácticamente irreversible en la práctica. 
La contrareforma también anula la potestad que tenían los consejos escolares para aprobar y evaluar el proyecto educativo, así como las normas de organización y funcionamiento de los centros y, al mismo tiempo, se aumenta la profesionalización de las direcciones, que se pondrán a dedo desde la administración, y se dota de más recursos a los centros que propongan proyectos de mejora. Se consolida así un modelo de gestión totalmente piramidal y que elimina derechos democráticos dentro de las instituciones educativas. 
El neoliberalismo actual está acabando con las pocas herramientas sociales que permiten crear las condiciones mínimamente necesarias para que los individuos partan en igualdad de condiciones. Esto es, está acabando con la sanidad, la educación y el resto del escaso y maltrecho bien público. El brutal ataque ideológico implementado por el PP significa, una vez más, acrecentar las diferencias de clase, intentar crear una ciudadanía acrítica donde el valor de la educación está subordinado al mercado y al utilitarismo en el sentido capitalista, donde seamos      trabajadores precarios e hiperespecializados. Lo que entra en crisis también es el modelo de la Academia: estamos pasado de una institución independiente y, en algunos casos crítica, a  una donde las redes del mercado imponen sus intereses de conocimiento e investigación, donde las ciencias humanas están viendo reducidas sus partidas presupuestarias y becas por su potencial crítico, donde las ciencia básicas deben producir resultados útiles en el mercado de conocimiento capitalista dejándose de lado la base, la raíz, el saber como valor en sí mismo, en definitiva se está creando una universidad capitalista que produzca trabajadores hiperespecializados, hombres uni-dimensionales y desposeídos de crítica a las estructuras de conocimiento, sociales y políticas.  
 Desde Socialismo Revolucionario demandamos:
· La paralización total de la contrareforma puesta en marcha
· La anulación de la subida de las tasas de matriculación en universidades y formación profesional
· Una política de becas que permitan acceder a la educación a todo el mundo
· Una universidad gestionada por sus trabajadores, profesores y estudiantes y no por las necesidades de los mercados.
· Una educación pública, gratuïta, no sexista, laica y de calidad
Para todo ello secundamos las luchas estudiantiles y reivindicamos una Huelga General de 48 horas en todo el estado que unifique las luchas de los trabajadores y las trabajadoras, estudiantes, parados y paradas e inmigrantes que se están viendo afectados y afectadas por las brutales medidas de austeridad. Así mismo dada la naturaleza global de los ataques de la clase capitalista, tanto a nivel económico como educativo e ideológico, proponemos avanzar hacia nuevas jornadas de lucha así como hacia una huelga general de 24 horas coordinada por los paises del sur de Europa. 
Special financial appeal to all readers of socialistworld.net

Support building alternative socialist media

---

Socialistworld.net provides a unique analysis and perspective of world events. Socialistworld.net also plays a crucial role in building the struggle for socialism across all continents. Capitalism has failed! Assist us to build the fight-back and prepare for the stormy period of class struggles ahead. Please make a donation to help us reach more readers and to widen our socialist campaigning work across the world.

Donate via Paypal

CWI- Please inform us if you are reproducing any material from this site.