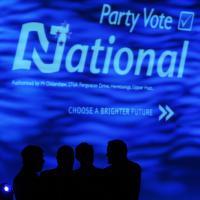 Women and youth face additional discrimination
Workers in New Zealand are applying in large numbers for scarce jobs, large-scale redundancies are becoming more frequent, record numbers of people are leaving the country, and the government is putting tougher tests on welfare recipients.
In a nutshell there are not enough jobs to go around and the National Party led government is placing the burden on ordinary people who were in no way responsible for this crisis.
At the end of the third quarter of 2012 the rate of unemployment was at 7.3% which is the highest rate recorded in New Zealand since 1991. The number of officially unemployed had risen by 13,000 on the previous quarter. Youth unemployment was disproportionately high at 17.1%.
Last month 1600 people applied for 80 positions at a new supermarket in Blenheim, a town in the South Island. This is not uncommon. In Christchurch 1000 people applied for 170 new supermarket jobs last September. Also last year, a supermarket was still under construction in the city of Palmerston North when 600 people gave in applications at other locations of the supermarket chain. A manager reported that job applications were going in "before we even turned the dirt at the new store". This illustrates that workers in New Zealand are job-starved and desperate for work.
Wave of redundancies
The core productive sectors of the economy have been through a prolonged downsizing since privatisation and other neo-liberal policies were introduced in the 1980s but there has been a new spike in redundancies as result of the recent economic crisis.
Already in 2013 large scale redundancies have been carried out with NZ Post announcing 100 lay-offs, Mainzeal construction (one of the larger construction firms in NZ) going bankrupt leaving at least 200 workers redundant, Contact Energy announcing its intention to strip-back its 1100 workforce by 10%, Summit Wool Spinners announcing 192 redundancies and Norske Skog announcing 110 redundancies at Tasman Pulp and Paper.
These redundancies follow on from redundancies last year at KiwiRail, Solid Energy, and New Zealand Aluminium Smelters. 
Statistics New Zealand has reported that there has been a decline of 17,000 jobs in manufacturing from 257,000 at the end of 2011 to 240,000 at the end of 2012.
Migration to Australia
The jobs crisis is made even more apparent by rising migration to Australia which has also reached record levels. In 2012 alone a massive 53,700 people left New Zealand in search of better employment and income opportunities in Australia. This is a rate of almost 5000 per month leaving for Australia.
In 2012 the number of New Zealand citizens who migrated permanently to another country was up 30,000 on the number that migrated in 2002. This masks the true extent of the jobs crisis as the number of people leaving the country is not recorded in the unemployment figures.
National's 'Future Focus'
At the same time as unemployment is being forced onto an increasing share of the population the National-led government has continued to make life more difficult for those without work.
In 2011 the National Party announced it had made – in what were effect – over $17 million in cuts to unemployment benefits over the previous year. It did so by introducing its Future Focus policy package which required unemployment benefit recipients to reapply for their benefits annually. This led to 5000 people not reapplying and the cancellation of 9200 benefits over the same period.
The policy requiring annual reapplication was also pushed on to sickness beneficiaries and led to the cancellation of 900 sickness benefits. In the cases of both unemployed and sickness beneficiaries there was no increase in employment to match the cancelled benefits, meaning that the cuts directly intensified hardship.
Future Focus also had a strong emphasis on negatively targeting sole parents – mostly women – as it sought to curb Domestic Purposes Benefit (DPB) entitlements. Specifically DPB recipients now have their benefits cancelled for failure to look for part-time work when a child reaches the age of six.
National announced that in the first phase of its so-called welfare reform it expanded work testing from 25% of beneficiaries to 36%. At the same time those receiving benefits fell from 345,000 to 328,000, and – as already pointed out – there was no corresponding job growth.
Women and youth face additional discrimination
Last year the government went into a further phase of attacking the civil liberties of unemployed women and youth in particular. Women on benefits and daughters of women on benefits (between the age of 16 and 19) have been targeted by a scheme which provides grants for long-acting reversible contraceptives.
Socialists agree with the provision of free contraception for all. However, we resolutely oppose the idea that any particular section of society should be targeted and impliedly labelled by the state as being less fit for reproduction.
As anti-poverty campaigners have pointed out, if the government wanted to fulfil social obligations and improve access to contraception then the already existing family planning centres would have received additional funding. On the contrary it is not ruled out that some family planning centres, which provide universal free or subsidised contraception, will lose funding as District Health Boards look to make cuts.
Since 2012 unemployed youth have been channelled through a new Youth Service which serves the purpose of tightening the obligations to be met by unemployed youth if they are to continue receiving a benefit. Youth Service manages individual weekly entitlements by forwarding money directly to landlords and power companies, and any left-over balances are credited to cards that can only be used on a limited range of items, such as food at supermarkets. Many of these measures mimic the discriminatory laws that have been used against Aboriginal people in the Northern Territory of Australia.
That the government will go to such surreal lengths to curb youth welfare entitlements instead of creating socially useful jobs for young people on a planned basis is indicative of the depth of the unemployment problem. It also shows that capitalism as a system is incapable of offering any real solutions.
Criminalising the unemployed
One controversial policy implemented last year prescribes that a person's benefit can be cut if he or she has obligations to look for work but fails to apply for jobs which have drug testing in the recruitment process. People with drug-related issues need social and medical help rather than being forced further into poverty.
Another is that the Ministry of Social Development now has the power to cut the benefit of any person who has an outstanding warrant for arrest and who has not presented to police within a week of receiving notice from Work and Income New Zealand.
Overall these policies have the socially destructive effect of portraying all unemployed people as being criminal or having drug issues. These policies also hurt the families and particularly the children of the people in question.
The socialist alternative
The National Party led government's only solution for reinvigorating economic growth in New Zealand is to punish the victims of this jobs crisis. Public spending cuts, public asset sales and wage restraint goes side by side with tax cuts to the rich. As has been seen in Europe, far from helping, these measures have only made the crisis deeper.
Socialists argue that everyone should have the right to work. We fight for a system that provides jobs to all those who can work and a living wage to those who can't. Full employment could be achieved by shortening the working week, without a loss in pay, and sharing out the work.
Thousands more jobs could be created by initiating a massive public works program that focused on building the things that society needs like more housing and public transport and an expansion of public health, and education.
At the end of the day it is the profit driven system of capitalism that creates unemployment. Side by side with fighting against redundancies, for more jobs and for decent welfare, trade unions, progressive community groups and socialists need to fight for a system that prioritises people's needs.