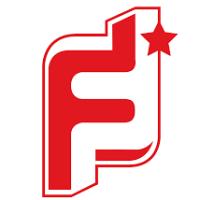 Se necesitan mensajes de solidaridad, en contra de la represion e intimidacion antisindical
Hemos recibido la siguiente carta de representantes de trabajadores en la estatal venozolana, FOGADE, pidiendo solidaridad internacional urgente. Rogamos que nuestros camaradas, simpatizantes y lectores en todos los paises, respondan urgentemente a ese pedido.
mundocialista.net
Estimados camarada como es de su conocimiento en los últimos años luego de la Muerte del Presidente Chávez, la arremetida contra la clase trabajadora sea profundizado y esta arremetida no ha sido la excepción los camarada militantes de Socialismo Revolucionario sección del CIT en Venezuela, los camaradas del sindicato de Fogade miembros algunos de ellos del CIT como los son los camaradas Melvin Brito y William Prieto que se le mantiene una persecución dentro de las instalaciones de la institución para que no hablan con los trabajadores bajo la amenaza de despedir los trabajadores que se reúnan o le den información al sindicato, hemos acudido incluso a la prensa a denunciar el atropello al que están sometido los trabajadores sin recibir la garantía que las denuncias que hemos llevados.
Es por esto que apelamos a la solidaridad de clase y militante para que todas las secciones del CIT a nivel mundial Se solidaricen con nuestra lucha, enviando correos electrónicos, así como Twitter a las instituciones donde trabajamos y otras instituciones del estado.
TWITTER:
@sutrabfogade1
@MariaGrandoS
@Fogade
Correo electrónico del sindicato
Sutrabfogade1@gmail.com
@socrevolucvene
socialismo.rev.venezuela@gmail.com
Special financial appeal to all readers of socialistworld.net

Support building alternative socialist media

---

Socialistworld.net provides a unique analysis and perspective of world events. Socialistworld.net also plays a crucial role in building the struggle for socialism across all continents. Capitalism has failed! Assist us to build the fight-back and prepare for the stormy period of class struggles ahead. Please make a donation to help us reach more readers and to widen our socialist campaigning work across the world.

Donate via Paypal

CWI- Please inform us if you are reproducing any material from this site.