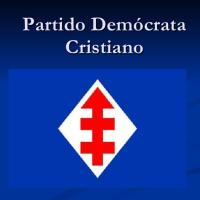 Tensiones en la coalición de gobierno
La D.C. es el principal partido que hoy se opone a las tímidas reformas que pretendía llevar a cabo la Presidenta Bachelet, esto a pesar de que ellos son uno de los principales partidos de la Nueva mayoría.
Las declaraciones de Michelle Bachelet de que "Algunos leyeron sólo la palabra realismo, no escucharon el sin renuncia", claramente no le cayeron muy bien al Ministro del Interior Jorge Burgos, que para nada escondió su molestia, como tampoco lo hicieron, Genaro Arriagada, Edmundo Pérez Yoma, junto a las durísimas declaraciones del presidente de la DC, Jorge Pizarro, que salió a declarar "Pensé que Burgos y Valdés habían llegado a cambiar el rumbo de un gobierno que estaba funcionando mal", dejando claro las diferencias que tienen con la presidenta. También declaraciones desafiantes contra la presidenta las dio Patricio Walker que planteo claras críticas contra el programa de gobierno que pretendía llevar a cabo algunas tímidas reformas.
La guinda de la torta en todo caso se dio con la reunión entre Burgos, los ministros de este partido con la directiva de la Democracia Cristiana, fue tan evidente la presión que buscaban los DC contra la señora Bachelet, que el propio Senador Alejandro Navarro (MAS), definió a este encuentro como "Ejercicio de enlace", palabras durísimas tomando en cuenta lo que representaron los "ejercicios de enlace" de Pinochet contra los gobiernos de la antigua Concertación, actual Nueva mayoría.
Todo el discurso del ala más derechista de la Nueva Mayoría apunta a frenar todas las expectativas que se crearon durante la campaña presidencial cuando necesitaban con urgencia convencer a la gente que esta vez si harían cambios, como no lo hicieron en todos sus anteriores gobiernos.
La "reforma laboral" será la prueba de la blancura para el actual gobierno de la Nueva Mayoría, dado que para realizar esta "reforma" el gobierno no podrá argumentar que faltan recursos, dado que esta reforma no significa ningún gasto para el gobierno, sino más bien tiene que ver con las convicciones ideológicas de fondo que tienen algunos en el gobierno de la Nueva mayoría. Los DC, el Partido Radical y algunos sectores del PS y el PPD que quieren tratar de patear la reforma laboral para adelante, ojala para un año más o hacer una reforma a la medida de los empresarios, pero con una verborrea más o menos radical.
Los sectores más reaccionarios ya están saliendo con el argumento de que "Hay que tener una estrategia gradual, los países no se construyen en cuatro años", casi una frase para el bronce, dado que llevan 25 años gobernando, solo la señora Bachelet cumplirá con este segundo mandato ocho años en el poder. Ahora si tomamos en cuenta solo el problema en educación, lleva en la primera línea de las demandas del movimiento social nueve años seguidos, tomando como el principio de la actual movilización estudiantil, la revolución pingüina del año 2006, que se desarrollo en el primer gobierno de la señora Bachelet.
A pesar de las divisiones que se están dando en el gobierno y de los reclamos y declaraciones de los dirigentes del Partido Comunista, esto no pasara de un saludo para la galería, dado que el PC no tiene el peso para cambiar nada al interior del gobierno. Ya está claro que el sector más reaccionario de la Nueva Mayoría nuevamente está imponiendo sus posturas ideológicas, que básicamente apuntan a defender y aprobar leyes que sigan manteniendo los privilegios del 1% más rico de la población de este país, como dijo Eugenio Tirone, reconocido "ideólogo" de la Nueva Mayoría, que le encuentra razón a la frase de Pinochet cuando el dictador planteo que "Hay que cuidar a los ricos para que den más", algo que por supuesto no puede estar más lejos de la realidad, dado que los ricos cada vez se hacen más ricos, en la misma proporción a como los pobres cada vez son más pobres, por algo Chile está entre los países con mayor desigualdad del mundo.
Special financial appeal to all readers of socialistworld.net

Support building alternative socialist media

---

Socialistworld.net provides a unique analysis and perspective of world events. Socialistworld.net also plays a crucial role in building the struggle for socialism across all continents. Capitalism has failed! Assist us to build the fight-back and prepare for the stormy period of class struggles ahead. Please make a donation to help us reach more readers and to widen our socialist campaigning work across the world.

Donate via Paypal

CWI- Please inform us if you are reproducing any material from this site.