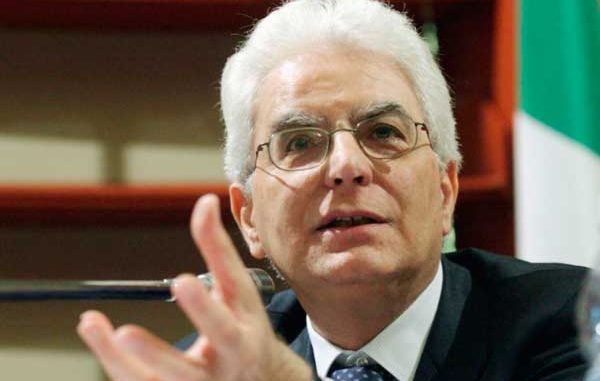 Ninguna solución para los problemas de los jóvenes y los trabajadores.
El presidente italiano, Sergio Mattarella, ha actuado rápidamente para intentar contener la inestabilidad que podría generarse después de la contundente derrota del ex primer ministro Matteo Renzi en el referéndum constitucional del 4 de diciembre. Paolo Gentiloni, hasta ahora ministro de exteriores, ha sido el elegido para sustituir a Renzi. Su propuesta de gobierno es, en palabras del periódico italiano Il Fatto Quotidiano, una "fotocopia" de la anterior coalición entre el Partido Democrático (PD) y una parte del centroderecha. Gentiloni, el tercer primer ministro no elegido en tres años, presidirá un gobierno con una duración limitada y una probable mayoría frágil.
Se trata de un gobierno de transición para evitar elecciones anticipadas y la incertidumbre política y económica que podrían causar a la clase dominante italiana, y así enfrentarse inmediatamente al problema de cómo rescatar el Monte Paschi di Siena (MPS), el banco más antiguo y el tercero más grande de Italia, que podría desencadenar una crisis bancaria más amplia con consecuencias no sólo para Italia sino para toda la UE. Incluso si Bruselas y Roma son capaces de remendar una solución a corto plazo para el MPS que evitase golpear duro a los pequeños inversores, los problemas subyacentes del sector bancario italiano permanecen: en la actualidad hay un total de 330.000 millones de euros (20% del PIB) en préstamos de dudoso cobro.
Veinte años de estancamiento
Esta crisis bancaria está completamente vinculada a los problemas de la economía italiana, estancada los últimos veinte años con la productividad al nivel de Haití o Zimbawe. Según el FMI el 29% de la población está en riesgo de pobreza, y la economia no alcanzará los niveles previos a la crisis de 2008 hasta el año 2025.
Son estos crueles datos los que, junto con la corrupción política endémica a todos los niveles del gobierno y que afectan a todos los partidos tradicionales, explican el casi 60% del voto "no" en el referéndum. Aunque algunos indudablemente votaron por los temas constitucionales implícitos en el referéndum, como la abolición del Senado y su sustitución por un órgano no elegido de políticos regionales con poco poder sobre legislación, o la centralización de poderes para las decisiones relacionadas con la infraestructura y la energía que actualmente se toman a nivel regional…otros muchos vieron en el referéndum la oportunidad de expresar su furia y frustración contra Renzi, que había prometido tanto y que ha cumplido tan poco. El 81% de los jóvenes, que se enfrentan a un nivel de desempleo de aproximadamente el 40% y a un futuro muy negativo, votó un rotundo "no".
Las elecciones generales están previstas para 2018 pero se podrían celebrar en cualquier momento del próximo año. Sin embargo, tendrían que cambiar de nuevo la ley electoral, que ya modificó la elección a la cámara de diputados en julio de este año. La justificación es la existencia de dos sistemas diferentes de elección del senado y la cámara baja (diptados). En realidad, la clase dominante está desesperada por deshacerse de la ley actual, conocida como Italicum, porque premia con escaños extra al partido más votado. Originalmente esta medida fue concebida como una manera de tener un gobierno estable del PD, pero ahora representa un riesgo ante la posibilidad de un gobierno mayoritario del Movimiento 5 Estrellas del humorista Beppe Grillo, que en las encuestas sigue muy de cerca al PD.
El Movimiento 5 Estrellas
El Movimiento 5 Estrellas ha tenido su propia ración de problemas, abandonos, expulsiones, escándalos locales y, lo más importante, la incapacidad de Raggi, la alcaldesa de Roma por el Movimiento 5 Estrellas, para formar un gobierno municipal estable y menos aún para resolver los problemas de unos servicios municipales decrépitos. El cambio de la ley electoral puede que no sea un proceso sencillo y no es descartable un futuro gobierno de 5 Estrellas. Este sería un gobierno poco fiable e inestable para la clase dominante, además no tiene una política capaz de resolver ninguno de los profundos problemas que sufre la clase obrera, los jóvenes y los sectores de la clase media empobrecida.
En realidad, tanto los capitalistas como la clase trabajadora en Italia se enfrentan a una crisis seria de representación política. No está claro, no obstante, cómo se desarrollará el próximo período. En esta situación incierta e inestable los partidos pueden explotar y desaparecer rápidamente.
El nivel de luchas industriales y sociales todavía está a un nivel históricamente bajo. El sindicato metalúrgico FIOM, hasta hace poco el último bastión contra los ataques del gobierno y los empresarios, se ha debilitado debido a la pérdida de empleos en la manufactura (caída de un 25% de la producción industrial desde 2008). Junto con los otros principales sindicatos del sector, el FIOM acaba de firmar un acuerdo con la patronal que cruza líneas rojas en materia de salarios y convenios nacionales a las que hasta ahora se había resistido.
Donde ha habido huelgas, éstas han sido principalmente localizadas y entre sectores precarios y no organizados de trabajadores, como los trabajadores inmigrantes en el sector de logística o reparto de alimentos (Foodora). Pero son presagios de futuras luchas importantes entre nuevas capas de trabajadores.
Las medidas a corto plazo pueden rápidamente dar una ilusión de estabilidad y temporalmente alejar la inestabilidad política y económica. Sin embargo, los problemas económicos y sociales subyacentes en Italia son tan agudos que no se puede evitar indefinidamente una crisis con repercusiones en toda la UE.
Special financial appeal to all readers of socialistworld.net

Support building alternative socialist media

---

Socialistworld.net provides a unique analysis and perspective of world events. Socialistworld.net also plays a crucial role in building the struggle for socialism across all continents. Capitalism has failed! Assist us to build the fight-back and prepare for the stormy period of class struggles ahead. Please make a donation to help us reach more readers and to widen our socialist campaigning work across the world.

Donate via Paypal

CWI- Please inform us if you are reproducing any material from this site.