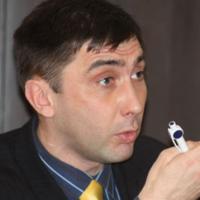 On 16 August this year, after a term of six and a half years in Kazakhstan's nightmare penal system, human rights lawyer, Vadim Kuramshin, walked free. His first words to the Committee for a Workers' International were of deep appreciation for the campaigning work its sections have done around the world – to free him and other political prisoners and to get all trumped up charges dropped.
His battle continues. He has been using his first precious weeks of liberty to rebuild his life and recover his health. Luckily, he is making a rapid recovery and more determined than ever to fight for justice in and outside the prison system.
He has set to work on clearing his name and on publishing his personal accounts of the life (and death) of prisoners in Kazakhstan. He is determined also to expose the travesty of a so-called justice system where those like him defending defrauded citizens are set-up for arrest (and re-arrest) on totally fraudulent charges.
As was explained many times on this web-site and that of Campaign Kazakhstan, it was clear that Vadim was in the sites of the Kazakhstan regime. Having served three years for publishing 'defamatory' material in 2006 and being released, he was arrested again in January 2012 and charged with extorting money from a public prosecutor – the very person he was trying to take legal action against. He was in and out of courts and prisons. He was unanimously declared innocent by a jury, freed, framed, rearrested, retried and sentenced to 12 years' imprisonment!
An appeal to the Supreme Court in Astana on 2nd November 2013 was dismissed with hardly a moment's consideration of the facts laid out by Vadim's lawyers and his mother. He spent nearly five more years in Kazakhstan's prison system before, under international pressure, being given a conditional release this summer.
Evidence of the state's crimes
Throughout his imprisonment, Vadim struggled to write down as much as he could about the injustices done to him and about what he had to endure over the years in northern Kazakhstan's prisons, where conditions differ little from the Gulags of the Stalin era. Much of what he wrote about life (and death) in the penal colonies, including his own diary of the horrors that happened to him, has now gone missing, he believes stolen. Inside, he was singled out for vicious and sadistic treatment, undoubtedly on the orders of the state as revenge for his tireless campaigning on human rights and on behalf of ordinary prisoners.
Vadim was repeatedly put into solitary confinement and left without heating or warm clothes in the bitterest of winter conditions. He was subjected to physical and psychological torture – both from the authorities and, at least once, from certain fellow inmates undoubtedly bribed for their 'services'. He requested to be returned to the 'isolator'. Vadim was severely injured in body and mind to the extent that, on occasions, ending his own life seemed the only escape and he made at least one serious attempt to carry it through.
During his long years behind bars in Kazakhstan, Vadim has had the support of several international human rights organisations. In 2013 he received the esteemed Ludovic-Trarieux award for his bravery and determination to stand up for justice. Three representatives of Campaign Kazakhstan travelled to Paris to accompany his mother when she received the award on his behalf.
The future
Now that he is free, Vadim is determined to clear his own name and to campaign for the release of all political prisoners – in Kazakhstan and further afield. He is also determined to publish his account of the gruesome physical and psychological torture meted out in Kazakhstan's prisons and to campaign for radical change.
He has sent us some reports of his horrific experiences and of the financial situation he finds himself in now, as he tries to rebuild his life. Below we carry some extracts translated by a CWI member in the North of England.
What Vadim says
"Before I was locked away for the second time by the Kazakhstan authorities, I had set up an organisation to look into the torture and murders of prisoners and soldiers in Kazakhstan's camps. I published material in the media and organised various peaceful protests. For some reason, the authorities then offered to put me in charge of the newly formed National Inspectorate Against Torture!
"No more than ten days later, on 12th January 2012, I became the victim of a frame-up in the town of Taraz and was put on trial in August. The prosecutor wanted me condemned to 14 years imprisonment in a special 'regime'. Huge pressure was put on members of the jury and their families by the KNB (KGB). But, after a trial that lasted more than five months, they found me not guilty.
"I was then able to fly to Warsaw to a Conference of the OSCE where I presented reports on Kazakhstan's contraventions of basic rights like freedom of speech, legal rights and the right of prisoners to freedom from torture.
"I described in great detail my own earlier unlawful imprisonment for publishing material in the Epoch Newspaper (April 2006). Several famous public figures (including the Head of the All-Russian Movement for Human Rights, Leo Ponamarev) tried to convince me not to return to Kazakhstan and to seek political asylum. But I returned home.
"Once home, the Special Forces came to the rented flat where I lived with my then-wife and six year old child and smashed down the doors. I was kicked and beaten with the handles of their guns in front of my wife and small child.
"I was taken to Petropavlovsk prison and put in a torture cell operated by the very same people whose actions I had, earlier publicly written articles about and given talks about.
"I knew that convicts, working in league with prison staff, would torture fellow inmates to get them to confess to their crimes. In a cell on my own, I resorted to cutting my own wrists to escape the most bestial of torture. As punishment for this I was thrown into a special detention room.
"Then I was taken back to court in Taraz, where I had previously been freed by a jury. This time I was convicted and sent to the very same correction colony I had been publishing material about (including with the BBC in London).
"(Frontline Defenders and other organisations had specifically appealed to the Kazakhstan authorities not to send me to that prison. They ignored all requests regarding this.)
"The second trial in Taraz took place without me being present and my defence lawyer was also banned from the court. It lasted only one week. The judge refused to lift the earlier charges from me and added extra ones in order to justify a harsh sentence.
"I was locked up in a cage in the court cellar from which I was only summoned in order to hear the verdict – twelve years in a special prison – one with a particularly brutal regime."
Prison hell
"From the date of my last conviction right up to the 18th of January 2018 (the date of my last beating by the prison officers), I had constantly been subjected to torture. Practically my entire sentence was spent in punishment rooms and solitary confinement.
"For the last eight months, I was kept illegally in a room which was formerly used to treat inmates suffering from tuberculosis. The morgue was situated on the other side of the wall from my cell where I spent eight months in the most dire conditions.
"When I arrived at the correction colony of Ust-Kamenogorsk on the 12th December 2017, I was immediately subjected to cruel beatings by the prison officers of this establishment. I was beaten by dozens of officers all at one time. Then I was forced to squat down and was beaten on my back (which had already been injured in 2007 at the Atbasar 'correction' colony under similar circumstances when I had been convicted for my newspaper publication.)
"When I asked them not to beat my back, the officers used their knees and even began to jump on my back. This caused me great pain and distress. I was then carried into the inspection room. There, in the presence of human rights activists and employees of the prosecutor's office, two knives which had been planted on me were ostentatiously removed. They filmed this in order to use against me. Subsequently, I managed to convince a court that the knives were planted. (This process is unprecedented within the judicial practices of Kazakhstan).
"The judge of the 'People's Court of Ust-Kamenogorsk', whilst studying the videotape, saw the part where it is clear that a knife had been planted on me.
"Despite the fact that all convictions were lifted on the 1st of February 2018, I was kept in solitary confinement up to the day of my release on the 16th of August.
"I had arrived at the correction colony soon after having undergone a serious operation on my intestine. I had been told to avoid physical strain and the cold. The very fact that I was sent directly to the isolation cell contradicts the strict medical orders I was given! It is, in itself, a gross breach of the international code of conduct which Kazakhstan is supposed to adhere to. This includes not only the right to life etc. but fully qualified medical assistance for prisoners."
Outside help
"Four times my lawyers sent the details about my unlawful imprisonment to the United Nations Human Rights Committee. Time after time the appeals were rejected.
"On the 22nd of August, 2017, I personally composed and sent an appeal to the UNHRC (United Nations Human Rights Commission). In it, I pointed to the concrete facts of the discrimination meted out to me.
"On the 13th of April 2018, the UNHRC informed the government of Kazakhstan that they had acknowledged my appeal and my complaints about the authorities of Kazakhstan. The court in Eastern Kazakhstan accepted that the previous refusal of the courts to review my sentence had been erroneous. My sentence was decreased to three years. Having already spent nine and a half years in prison, this facilitated my right to appeal for an early, if conditional, release.
"On the 16th of August, 2018, I was released before serving out my full sentence. But the order was accompanied by a set of conditions, such as having to remain within my place of residence between 10pm and 6am and not to leave Kazakhstan.
"Just two days prior to my release, I received a response from the Prosecutor-General of Kazakhstan stating that his office now recognised that the court had acted illegally in ignoring my request for amnesty when I was sentenced in 2006! I had been fighting for this for twelve years!"
Vadim's situation now
After such a long time in prison, Vadim Kuramshin, has lost everything, including his family. His wife formalised their divorce in April 2018 and moved to live in Russia.
First of all, he needs to recover his health. His nervous system is badly damaged and he suffers from severe insomnia. He requires a thorough medical check-up, as well as treatment for his injured back. A course of convalescence costs $1,000.
Vadim also needs to have dental treatment and having teeth replaced would cost $1,200.
Vadim has no place of his own to live. He is currently living with his elderly mother in a one bedroom flat. He desperately needs to get rented accommodation for himself which would cost $1,500.
He had no means of communication, needing to buy a phone and a computer with access to the internet, which all costs around $1,500.
Future
At the moment, Vadim is awaiting a review of his case by the High Court. This will decide whether a clause in the original sentence will be removed. This would shorten it from nine years to a maximum of seven years and six months.
Vadim has already unlawfully served six and a half years in a special measures colony. If his original conviction is quashed, the total time he has served should immediately mean he is not on parole (for another two and a half years). Without that, Vadim will still be made to suffer the legal restrictions which accompany his conditional release – unable to travel beyond the borders of his country and his region.
After Vadim's case got recognised by the UNHCR regarding human rights violations, the criminal case against him began to collapse. However, it is necessary to fight for his full acquittal.
Luckily, Vadim Kuramshin has considerable popularity in Kazakhstan amongst a layer of attorneys. However, they are unable to give their services free of charge.
A professional lawyer to prepare his case would cost $1,500. The travel and living costs in the capital of Kazakhstan, while representing Vadim, will amount to $1,000. The total adds up to thousands of dollars!
Messages and greetings to Vadim can be forwarded via Campaign Kazakhstan email: campaignkazakhstan@gmail.com If you or any organisation wish to send a donation, write to Campaign Kazakhstan at the same email address to get details for methods of payment.