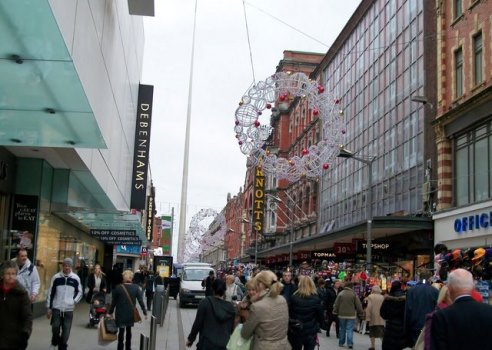 In the main, there is support among the working class for the lockdown measures in Ireland. Workers recognise the imperative of defeating covid-19 and that this will necessitate often severe constraints on daily life. Social distancing is now an accepted fact of life for hundreds of millions of working people across the world. In some countries, the lockdown has brought increased powers to police forces to enforce compliance. In France, Italy and Spain thousands have been fined for breaching the respective lockdowns in these countries.
Marxists do not support increased repressive powers for the capitalist state. The vast majority of people will follow sensible health advice without the state needing to acquire wide-ranging and extensive coercive powers. Regardless of the seemingly reasonable grounds for introducing them, like presently to stop the spread of covid-19, these powers can always be used to suppress workers and trade unions. We oppose the erosion of the right of workers to organise, including the democratic functioning of trade unions. An example of an attack on those rights was seen in Dublin, yesterday.
The high street shop chain, Debenhams, laid-off its entire workforce in Ireland during March. Instead of paying redundancy at six-weeks' pay for years of service, Debenhams expected the Irish government to pay statutory redundancy which is a paltry two-weeks' pay per year of service. Many of the workers have decades of service with Debenhams and its predecessor, Roches Stores.
Debenhams protest
The workers organised a small protest outside Debenhams stores across Ireland. These protests were respectful of the social distancing requirements. Incredibly, in Dublin, the Gardaí [Irish police] saw fit to use their emergency powers to disperse the Debenham workers. The Gardaí said that the workers' travel to the protest was not "necessary" under the terms of the covid-19 legislation. Meanwhile, a completely vexatious High Court hearing by two far right politicians, taking place not a thousand metres away from the Debenhams protest, saw over a hundred of their supporters congregating, and drew no police intervention.
The covid-19 crisis is being used by the capitalist class to lay-off workers and shut down businesses. Workers are fully within their rights to mobilise to defend themselves. As the Debenhams workers' have shown, protests can be made that observe the necessary social distancing, while still highlighting workers' concerns.
The trade union movement must show bosses and the Irish government that there will be no tolerance for the use of repressive laws to stop workers defending their jobs and livelihoods. What happened in Dublin today serves as a warning to the whole labour movement, both in Ireland and internationally.