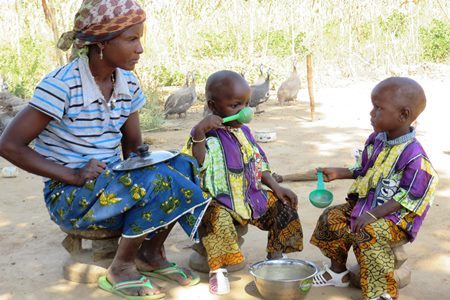 Shock waves from the Ukraine war are being felt across the world. Its impact on food supplies and tourism is shaking the Middle East and North African (MENA) countries, all of which had huge problems before the war broke out. Its impact on oil supplies is shifting international relationships.
The region relied on Russia and Ukraine for most of its wheat and some other staple foods. Food shortages and price hikes now threaten millions – not only the poor but also workers previously above the breadline (see https://www.socialistworld.net/2022/03/25/ukraine-war-exacerbates-global-food-crisis/). Egypt, the world's largest wheat importer, spent an average $3bn on wheat imports annually before the war. Rising prices mean this could reach $5.7bn.
Tourism has been a major part of Egypt and Tunisia's economies, bringing in foreign currency to help pay for imports. Lebanon's government had also aimed to build tourism. Covid dealt a huge blow – a 70% fall in tourist numbers and 844,000 jobs lost in Egypt in 2020. There was a recovery in 2021, but 40% of visitors usually come from Russia and Ukraine. Occupancy in Red Sea resort hotels plunged to 5% earlier this spring, although there has since been some improvement. A loss of 1.5million Russian and Ukrainian tourists is expected this year. As well as the direct impact of the war, tourism from other European countries will fall due to increasing travel costs and the rising cost of living, costing more jobs and foreign currency earnings.
Egypt's foreign earnings have been boosted by increased Suez Canal traffic during the war. More oil and liquefied natural gas tankers are sailing north from the Gulf to Europe, passing more tankers sailing south from Russia to Asia. However, this extra income does not compensate for the fall in tourism. Nor does increased revenue from natural gas ($3.9billion in the first four months of 2022, which is 768% up on the whole of 2020).
Inflation has jumped from 5% to 14.5% since the start of the war. There is a history of working class struggles and uprisings after bread prices rise. In 1977, after President Anwar Sadat's government announced the withdrawal of basic foods price subsidies, hundreds of thousands of workers and students marched in cities across Egypt. Government buildings were surrounded and attacked. After two days of 'Bread Intifada' with protests growing, Sadat was forced to back down.
Price of bread and class struggle
The 37% bread price rise in 2007-8 was a big factor behind Egypt's strike wave – the biggest in Middle East history – which prepared the way for the 2011 mass uprising that overthrew President Hosni Mubarak's regime. 'Bread, liberty and social justice' was the uprising's main slogan, echoing 'Bread, peace and land' during the 1917 Russian revolution.
A think-tank closely linked to the US government warned, "Since January, wheat prices have surged around 62%, from an average price of $6.93 a bushel throughout 2021 to over $11 a bushel. Cairo gets 80% of its wheat supply from Russia and Ukraine. As a result, annual state spending on imports will nearly double because of the conflict. Unfortunately, the grain shortage will not be going away anytime soon, but will only get worse as the war in Ukraine drags on. When it does, we can expect major political upheaval in the MENA region."  (Niels Graham and Inbar Pe'er, Atlantic Council 22.3.22)
Egyptian President Abdel Fattah al-Sisi's brutal regime is well aware of the risks rising food prices pose to its continuing rule, without needing advice from across the Atlantic. A third of the population survives on less than about $2 a day.  In case he had any doubt, videos of ordinary people complaining about food prices have gone viral on social media under the hashtag "revolution of the hungry."
Seventy million people, just over two-thirds of the population, are entitled to five loaves of subsidised bread costing 1.5 cents, compared with 4 cents for one unsubsidised loaf.
Shortly before Ramadan, when extra and special foods are normally bought, the government announced a series of actions designed to head off any potential protest. Police and the army (a major food producer) stationed trucks in many poor areas. Unusually, they were not only there to stop protests but were selling basic foods like meat, rice, pasta and oil at reduced prices. "We are well-prepared [for Ramadan] and all goods can be found in the market," Sisi said at a televised event. "The army has made available 2 million food boxes and is prepared to provide 3, or 4 million, without limits." Turning to the defence minister, he ordered, "Sell it for half its price." "Yes, sir!" replied the minister.
Farmers must now sell around 60% of their wheat harvest to the government for the current season. They are also banned from selling the remainder of their crop without a permit from the ministry. Private sector buyers who bought before the announcement have to hand over the wheat or face legal penalties. Farmers who do not comply lose subsidised fertilisers. Those who sell to the private sector will face penalties including prison sentences of up to five years, fines, confiscation of the crop and vehicles used to transport it.
These are substantial changes for a government that has long aimed to cut its spending on food subsidies, showing its desperation to avoid mass opposition breaking out. Other measures included capping the price of unsubsidised bread for three months, increasing those entitled to state benefits, allowing the Egyptian pound to devalue 14% against the dollar, rising interest rates by 1% and accelerating pension and pay rises for government employees. The package was estimated to cost $ 7 billion.
Alongside increased state intervention, the government has announced more privatisation, aiming to raise $ 10 billion a year for the next four years. This includes some industries owned by the armed forces. Military-owned companies are thought to account for about three per cent of GDP and include construction, cement, manufacturing, hotels and media. Retired officers get high incomes from senior company positions. Former President Hosni Mubarak's support among some armed forces officers was undermined by his policy of privatisation, replacing retired officers with ex-bankers and businessmen.
Another IMF loan needed
On 23rd March, Sisi's government opened negotiations with the IMF for a new loan, its third in six years. However, the New York Times reported that "independent analysts said the government had squandered previous opportunities to set Egypt's economy on a solid foundation after a $12 billion IMF bailout, in 2016. Instead of building up industries that could create sustainable, well-paying jobs, such as manufacturing or research and development, the government spent freely on real estate development, including massive projects like the new capital city Mr. al-Sisi is constructing in the desert." (26.3.22) Egyptian capitalism is unable to build up such industries in competition from more advanced capitalist countries.
Egypt, second only to Argentina in size of its IMF loans, "has exceeded its quota of IMF borrowing rights," according to the Financial Times (31.3.22) "and would probably be required to secure co-financing from other sources."
It was probably no coincidence that about 40 people were released from prison in April, including journalists and democracy activists who had been held in pre-trial detention. Around 16,000 were arrested for political activity in 2020-21 and thousands remain imprisoned, but a gesture toward democratic rights makes it easier for hypocritical governments to agree on another loan.
Meanwhile, military-owned companies have taken over TV channels, news outlets and programme production companies. Not even the slightest criticism of Sisi is permitted on air. "Episodes of different shows are sent directly to security officials for review, according to industry insiders. Corrupt and abusive cops no longer feature in the scripts; military heroes and daring spies have taken their place." (New York Times 1.5.22)
Arab rulers fear new uprisings
It's not only Sisi's regime and Egyptian capitalists who fear an uprising of workers and the poor. In 2010-11 a protest starting in one Tunisian town rapidly spread across the country and then to eleven other MENA countries within two months. Poverty, repression, inequality and corruption exist throughout the region. New uprisings could threaten the ruling elites in all of them.
"No one in the Gulf can bear Egypt going through a severe economic crisis that leads to tensions like those caused by the food protests in Algeria or Morocco," an Egyptian government source told independent news website Mada Masr (24.3.22). "Rather, it is the concern of everyone, especially the Gulf, whose support for Cairo during the past eight years emerged out of this realization."
On 29th March, Qatar announced it would invest $ 5 billion in the Egyptian economy. The following day the Saudi Arabian government deposited $ 5 billion in Egypt's Central Bank. A United Arab Emirates wealth fund is discussing buying $ 2 billion of Egyptian state-owned industries.
The Saudi Arabian and UAE rulers have been strong allies of Sisi since he became president in 2014, following the 2013 armed forces ousting of the Muslim Brotherhood's President Mohammed Morsi. Qatar, however, was where a number of Muslim Brotherhood leaders took refuge. In return, Sisi expelled Qatar-owned Al-Jazeera TV journalists.
Since Biden replaced Trump, there have been tentative moves to improve US/ Iran relations, to the consternation of Saudi Arabian and Gulf rulers. The Israeli ruling class share these anxieties. On 22nd March, Egypt hosted a two-day meeting between Sisi, UAE Crown Prince Mohammed bin Zayed and Israeli Prime Minister Naftali Bennett. Biden now appears likely to visit Saudi Arabia, despite having described it as "a pariah" for the murder of journalist Jamal Khashoggi.
The global oil market was in crisis before the invasion of Ukraine, but this has accelerated moves towards re-integrating Iran and its oil into the world market. Whatever agreements are reached between the ruling classes in these countries and global imperialist powers, working class and poor people throughout the region will continue to be hit with rising prices, insecurity and ever-increasing threats from climate change. Despite vicious repression, the ruling elites will be unable to protect their power and wealth from the organised working class action.
Few strikes have been reported, although 1200 Nile Linen Group workers in Alexandria took action over a 50% cut in bonus in April, calling off the strike after management agreed to negotiations. Also in April, 3000 Talabat delivery drivers in Cairo took strike action over three days. The first collective action by workers employed by app-based delivery companies in Egypt won increased bonuses.
The challenge facing socialists throughout the Middle East and North Africa is to build independent trade unions and lay the basis of workers' parties. Within these, the socialist programme necessary to end poverty and wars could be discussed and related to the daily struggles faced by workers and youth.