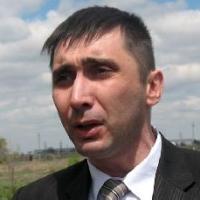 Sign the e-petition now!
The trial of Vadim Kuramshin, human rights lawyer and well-known opposition to the authoritarian regime in Kazakhstan, resumed on 28 May 2012 but the trial judge, Samat Tulesbai, decided to continue the case without a jury. Campaign Kazakhstan is calling for international protests demanding an end to this farcical court case and the dropping of all charges against Vadim Kuramshin!
Campaign Kazakhstan has now set up an online petition, where protests can be sent immediately. We encourage all readers to sign up urgently.