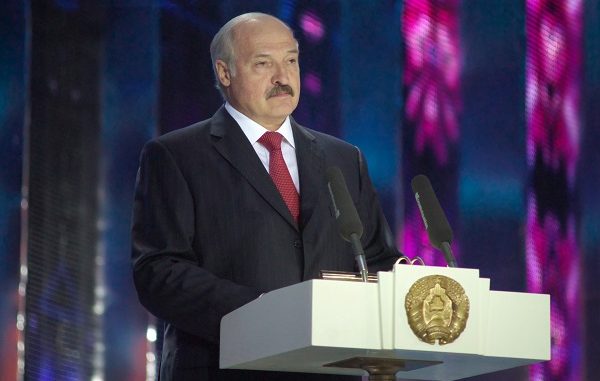 Belarus saw two days of mass protests during the third week of June as people took to the streets to demand an end to rigged elections. President Alexander Lukashenko, who has ruled the country since 1994, responded with arrests of opposition figures. However people have continued to resist and the protests have exposed deep cracks in Lukashenko's police state.
The first stage of the protests ended on 20 June with the arrest of opposition leaders from across the political spectrum, including left and centre-left leaders. The protests were marked by fights with the police on a scale not seen since the 1990s. 
Deprived of their official leadership, protestors began organizing using mobile phone applications in an echo of the 2011 mass protests in Egypt that led to the fall of Hosni Mubarak. This second phase of protests was based amongst students, industrial workers and teachers. But it also involved a layer of the state bureaucracy. Members of the militia and security forces began posting photos of themselves on the mobile apps, with their faces and hands obscured, expressing solidarity with the protests and holding handwritten notes saying: "We are the 97%" and "Stop the cockroaches!".
These smaller protests took place in towns and cities across Belarus. But the security forces loyal to Lukashenko responded with increased repression, including arbitrary arrests. All those arrested are being held for at least 14 days. According to one activist who spoke to the CWI: "One of my friends from the Social Democratic "People's Unity" was taken directly from his flat. They just broke his door…"
Nonetheless, activity against the regime still continues. At 7 pm every evening people open their windows and sing anti-fascist songs. 
Nature of Belarus
After the fall of the USSR, Belarus, unlike many other former Stalinist states, retained a strong state role in the economy and continues to use many 'Soviet' symbols. The modern Belarussian state, though, has nothing to do with even the distorted version of socialism represented by the USSR. Instead, a thin layer of the super-rich works together as a capitalist clique, exploiting Belarussian workers.
Many opposition leaders, meanwhile, such as those grouped around 'Charter 97', look to the model of the neo-liberal states of western Europe for inspiration. An "opening up" of Belarus along these lines would bring the same economic turmoil and loss of social protection as happened to Poles, Ukrainians, Lithuanians and other former Stalinist states in the early 1990s.
The recent mass protests show that the rule of this clique cannot last forever. What Belarussian workers need is not unprincipled broad movements and "leaderless" small-scale organizing, but a dedicated and politically focused socialist party bound to the mass of the working class.