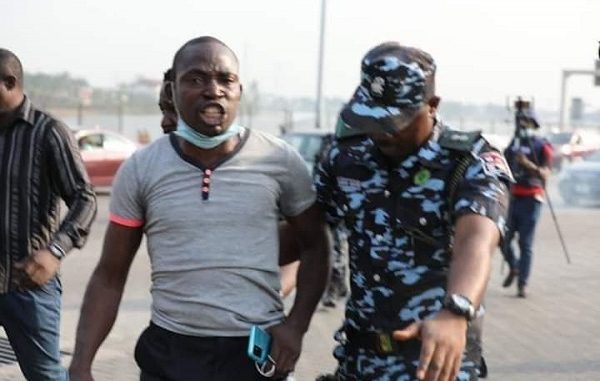 A violent clampdown took place against protesters on Saturday 13 February 2021 as they were assembling to peacefully protest the decision of the Lagos State Judicial panel to reopen the tollgate where scores of protesters were shot and killed on October 20 last year before an investigation into the shooting had been concluded.
Comrade Moshood Oshunfurewa, Lagos State Secretary of Socialist Party Nigeria and a leading member of Democratic Socialist Movement, and 12 others, were arrested at Lekki tollgate where they had gathered for a peaceful protest. The protest was triggered by a ruling of Justice Okuwobi-led Lagos state judicial panel on restitution for victims of SARS and the Lekki shooting of October 20, 2020, during the #EndSARS protest that rocked the entire country for 10 days before it was repressed by the Nigeria state.
Others arrested include Sanyaolu Juwon of Take it Back, the popular comedian Mr. Macaroni.
The CWI supports calls for their immediate and unconditional release.
More detailed reports can be found in the following links: