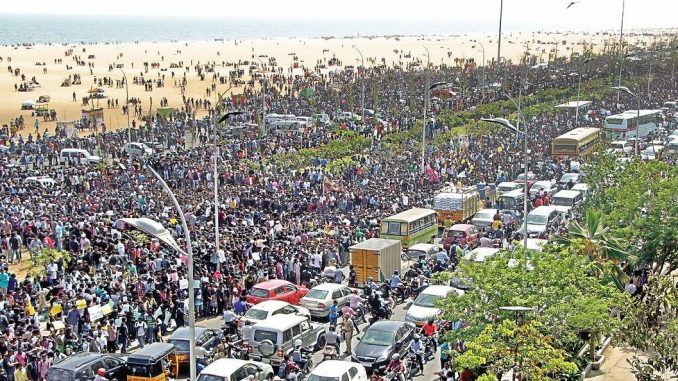 Corruption, nepotism, and other crimes of ruling party exposed.
The current crisis within the ruling party in Tamil Nadu, India, AIADMK (All India Anna Dravida Munnetra Kazhagam) is adding to the enormous mass discontent that exists on the ground against all the establishment parties in India. Following the death of the Chief Minister of the state government, in-fighting within the party about who should succeed has intensified. The ongoing corruption, nepotism, and other crimes of that ilk mean that this right wing party stands more exposed to anger than ever. The demand for a mass workers' party that can put up a fight to benefit workers, peasants and poor is more vital than ever.
The masses could take to the streets with such demands in the future. Only a few weeks ago in Tamil Nadu, an historic mass movement was triggered by the ban on the traditional bull taming ceremony linked to Tamil New Year, known as Jallikaddu. Below is the link to an article published on the website of New Socialist Alternative (NSA), the CWI section in India, which gives a detailed analysis of that movement.
http://www.socialism.in/index.php/jallikattu-protests-people-locked-horns-establishment/
Socialistworld.net