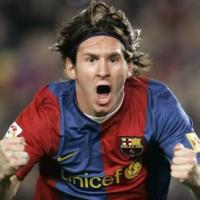 FC Barcelona's revolutionary blend of artistic flair and collective organisation in the Champions League final showed why millions worldwide love the "beautiful game". But football's world governing body, Fifa, is imploding in an ugly display of endemic corruption.
The Conacaf (North, Central American and Caribbean football federation) president Jack Warner is threatening to unleash 'corruption evidence' against a clique of Fifa executive members, around Fifa president Sepp Blatter. Warner accuses Blatter of apportioning Fifa funds for political campaigning amongst Caribbean members in the forthcoming presidential election.
Blatter's opposition candidate, wealthy Qatari businessman and president of the Asian Football Federation, Mohamed Bin Hammam, was forced to withdraw from the election after Blatter accused him of bribing Caribbean football federations for votes with support from Warner.
Warner claims to have email evidence that an ally of Blatter is accusing Bin Hammam of buying the 2022 world cup for Qatar. A House of Commons (lower house of the British parliament) select committee highlights evidence from a Qatar based whistleblower that Qatar illegally shared votes in the host contest with Spain.
Both sides of the Fifa war are as odious and corrupt as one another – fans hate Blatter for his derogatory remarks about the women's game and jokingly dismissing the appalling record of states like Qatar on LGBT rights.
Allegedly Warner, Trinidad and Tobago's right wing pro-hanging deputy prime minister, makes huge profits from rent on his personal property, paid by Conacaf and reselling match tickets to touts through his private company.
The top of world football is dominated by gangster-like bureaucrats on multi-million dollar salaries who have squeezed money out of people's love for football for decades. This scramble for the presidency and its $10 million annual salary ignores all consideration for football's development.
Fifa portrays itself as an internationalist organisation developing fair play and transferring the wealth that football generates to the poorest nations. The opposite seems to be the case. Allegations persist that the corruption extends to the bribery of referees and that development aid grants to poor nations and federations are given in exchange for votes.
The media recently exposed Fifa executive members from Nigeria and Tahiti for selling their votes in contests over who should host future world cups. Fifa merely banned them from office for a few years and doled out small fines.
A Panorama documentary (TV show on BBC) detailed how ISL, the world's largest marketing company, paid $10 million worth of bribes to Fifa officials over a decade. Fifa's corruption is being shielded by willing politicians. David Cameron, Britain's prime minister, criticised the documentary for causing the failure of England's 2018 world cup bid.
With no opposing candidate, Blatter has been crowned as Fifa president, but a developing culture of whistle-blowing may have a positive outcome. The corruption at football's summit shows the need to reclaim the game from Fifa's big business-funded bureaucracy.
Fans across the world will demand reform of the game's structures. Fifa reflects the image of a corrupt capitalist society and needs to be replaced with a democratic organisation controlled by fans.