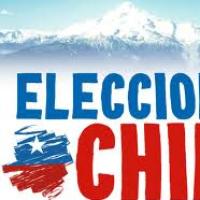 A levantar candidatos genuinos de la clase trabajadora.
Cada vez se hace más evidente que la clase política, a pesar de las luchas de los estudiantes, de los trabajadores y pobladores exigiendo cambios de fondo al sistema, solo siguen preocupados de mantener sus cuotas de poder de espaldas a la mayoría de la población y sus anhelos de cambio.
Derecha y Concertación o gobierno y "oposición", siguen siendo dos caras de una misma moneda, dos alianzas que en lo fundamental siguen defendiendo los intereses de los empresarios y las ideas centrales del sistema capitalista, en otras palabras ambas representan una misma clase política que solo buscan perpetuar los enormes privilegios que tienen bajo el actual sistema.
No se puede confiar en los políticos que se presentan como oposición al gobierno.
La Concertación no puede ser oposición al actual gobierno, por que ellos defendieron la misma política que hoy continua implementando el gobierno de los empresarios encabezado por Piñera, no podemos olvidarnos que las mayor privatización del cobre, que es la principal riqueza de este país, fue realizada por los gobiernos de la Concertación, y también fueron ellos los que perfeccionaron en lucro en la educación e implementaron los intereses usureros de los bancos para los créditos de los universitarios y si vuelven al poder seguirán haciendo los mismo, pero con un discurso levemente distinto para la galería.
La única oposición que existe hasta ahora ha sido la de los estudiantes movilizados, los trabajadores en Magallanes, Aysén, Arica, Calama, que han salido a las calles a exigir mejores condiciones de vida o los trabajadores sindicalizados que han tenido que salir a la huelga para defender sus derechos.
Por esto cuando se habla de candidato único de la oposición a las alcaldías, se esta hablando de algo que no existe en los hechos reales, para ser oposición a cualquier cosa tienes que plantear una postura distinta a lo existente.
La falsa consigna de "todos contra la derecha"
La idea de que todos tenemos que unirnos para derrotar a la derecha en las elecciones municipales es totalmente falsa, estar contra la derecha y luchar en contra de ella en Chile significa enfrentarse a la Alianza por Chile (UDI; RN) y a la Concertación (DC, PS, PPD, PRSD), porque estas dos coaliciones defienden claramente políticas de derecha, ambos conglomerados defienden los intereses de los patrones contra los trabajadores.
Es necesario levantar candidatos genuinos de la clase trabajadora.
Lo que está claro es que ni los candidatos de la Alianza o la Concertación representaran los intereses de los estudiantes, trabajadores o pobladores que hoy están luchando contra las injusticias del sistema capitalista. La única alternativa que tenemos los que realmente queremos cambiar el actual sistema de injusticias es levantar nuestros propios candidatos, para desenmascarar y denunciar toda esta farsa. No podemos seguir aceptando que se intente blanquear a la Concertación y sus partidos y se los trate de presentar como defensores de los trabajadores o como opositores a las políticas de derecha que esta coalición defendió por 20 años, durante los cuatro gobiernos que ellos encabezaron.
Special financial appeal to all readers of socialistworld.net

Support building alternative socialist media

---

Socialistworld.net provides a unique analysis and perspective of world events. Socialistworld.net also plays a crucial role in building the struggle for socialism across all continents. Capitalism has failed! Assist us to build the fight-back and prepare for the stormy period of class struggles ahead. Please make a donation to help us reach more readers and to widen our socialist campaigning work across the world.

Donate via Paypal

CWI- Please inform us if you are reproducing any material from this site.