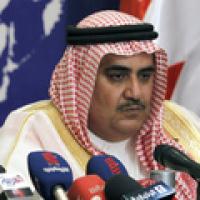 The vicious regime in Bahrain has arrested and detained doctors and medical staff for treating injured protesters during recent clashes with security forces.
47 are to be tried in military courts.
The ruling Sunni royal family imposed martial law and thousands of troops from neighbouring Saudi Arabia and the United Arab Emirates were brought in to crush the protests last month.
Dozens of opposition activists have been killed. Hundreds have been detained, four sentenced to death. Four have died in police custody.
Tory Foreign Secretary, William Hague, commenting on the situation in Bahrain, said: "The arrests of opposition figures, the reports of deaths in custody, allegations of torture and the denial of medical treatment, are extremely troubling."
Troubling indeed but not for the reasons he puts forward. Bahrain is regarded by the West as a key ally in the region and a "counterweight to aggressive Iranian designs" (Wall St Journal). The US navy's 5th fleet is based there.
The Wall St Journal spits out the truth when it goes on to explain that the US Obama administration needs to "distinguish between its friends and enemies in the region, urging reforms on the former and encouraging regime change with the latter. Bahrain falls into the camp of friends… The West has no interest in seeing an autocratic but friendly Bahrain replaced by a pro-Iranian, Islamist 'democracy'".
For Libya, regime change but for Bahrain, reform. And urging a monarchy to introduce it to boot!
The Western imperialist governments have little interest in whether Bahrain will "meet all its human rights obligations and uphold political freedoms, equal access to justice and the rule of law" (Hague). Their interests are overwhelmingly concerned with oil, arms sales and political influence, etc, ie the profits of big business.
For that they need governments that are "friends". The interests of workers and poor, and even the middle classes of Bahrain are a long way down the list of priorities.